As Asia's first and largest LGBTQ+ streaming service with over 1000 queer titles and counting, GagaOOLala is finally out with its top 10 most-watched lesbian titles for the month of June 2021 and it is its own Taiwanese originals that have once again snatched the top two positions on the monthly chart. As original piece of works by the Taiwanese lesbian director Zero Chou for her Over the Rainbow project, a campaign that she initiated back in 2017 intending to tell female-centric stories from various pockets of the Sinophone world, the movie Wrath of Desire rightfully seizes the number one position on the chart for June while the series Handsome Stewardess takes second. In third place, we have the love story of a hearing-impaired lesbian couple in Until Rainbow Dawn by openly lesbian Japanese deaf director, Mika Imai and before we go on and reveal the fourth or all of the remaining entries on the list to you, we strictly recommend that you have it checked for yourselves and enjoy the viewing pleasure of all these titles over at our favorite streaming platform, GagaOOLala.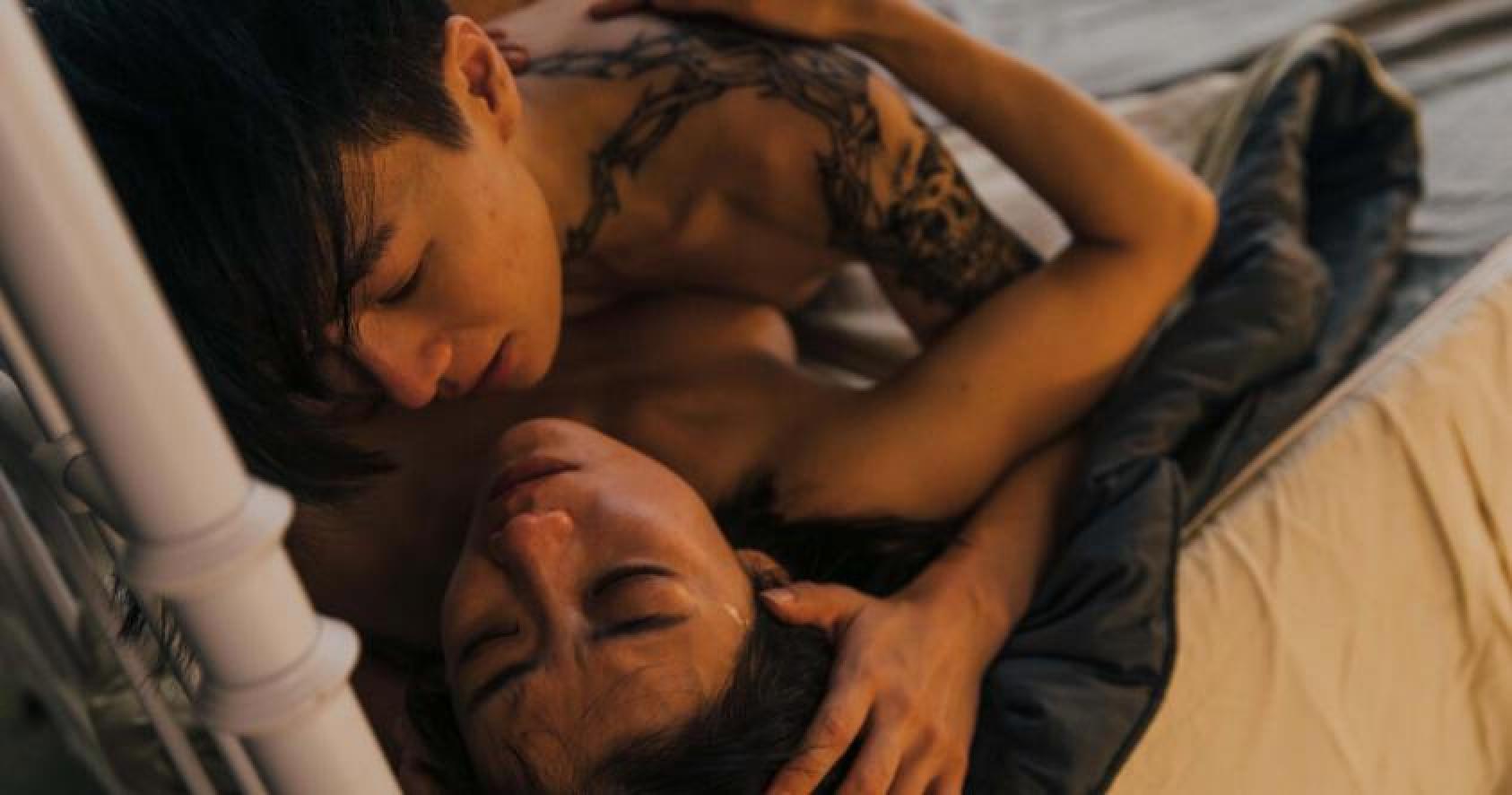 (Source: GagaOOLala)
Phoenix Du, the illicit daughter of a presidential candidate, kills a thug who breaks into her apartment to silence her. She comes before prosecutor Jade Liu, guilt-ridden from the suicide of her brother and her strict Catholic upbringing. Before demanding Phoenix's three-and-a-half years sentence for manslaughter, Jade has a night of passion with her that redirects both their lives. Phoenix writes her hundreds of letters and begs her to wait for her release. In fear of her own desire, Jade, then, goes on to marry Meng Ye, the genderless young man she saved from prison who reminds her of her brother. Wrath of Desire It a lesbian crime drama film fueled by the rawest of desires, emotions, and fantasies that bases itself on the treacherous love triangle between the lesbian ex-convict Phoenix Du, persecutor Jade Liu, and her husband, Meng Ye.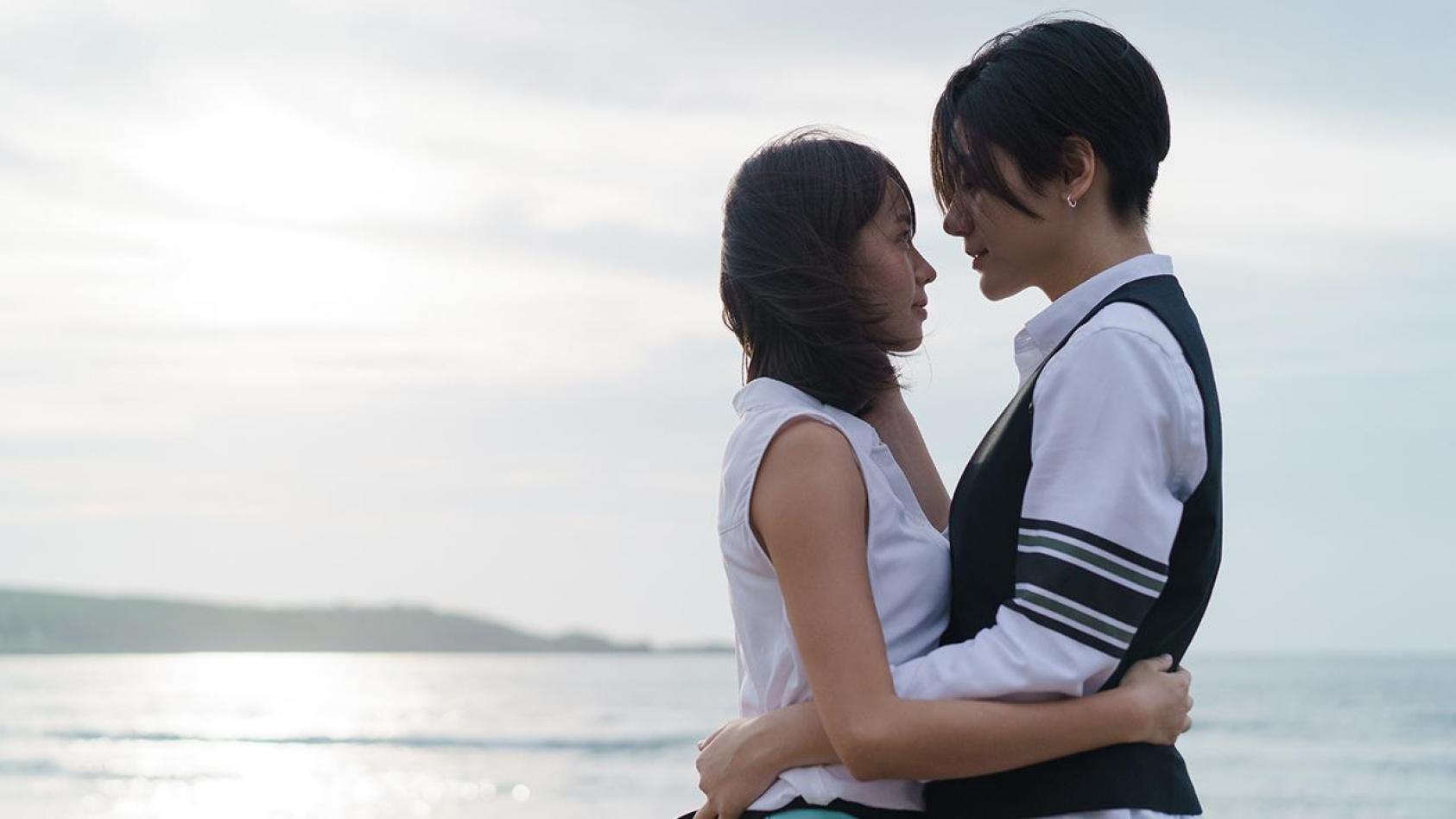 (Source: GagaOOLala)
Holly, a butch bartender from Taipei, meets Mong Lian, a karate champion visiting from Singapore. It is love at first sight but the distance between Taiwan and Singapore soon becomes their biggest obstacle. In order to spend more time with Mong Lian, Holly decides to apply for a flight stewardess position at a Singaporean airline. Little does she know the job comes with many gender biases, and she even gets harassed by one of the passengers. While Holly is left to sink or swim at her new job, Mong Lian has to figure out how to come out to her parents.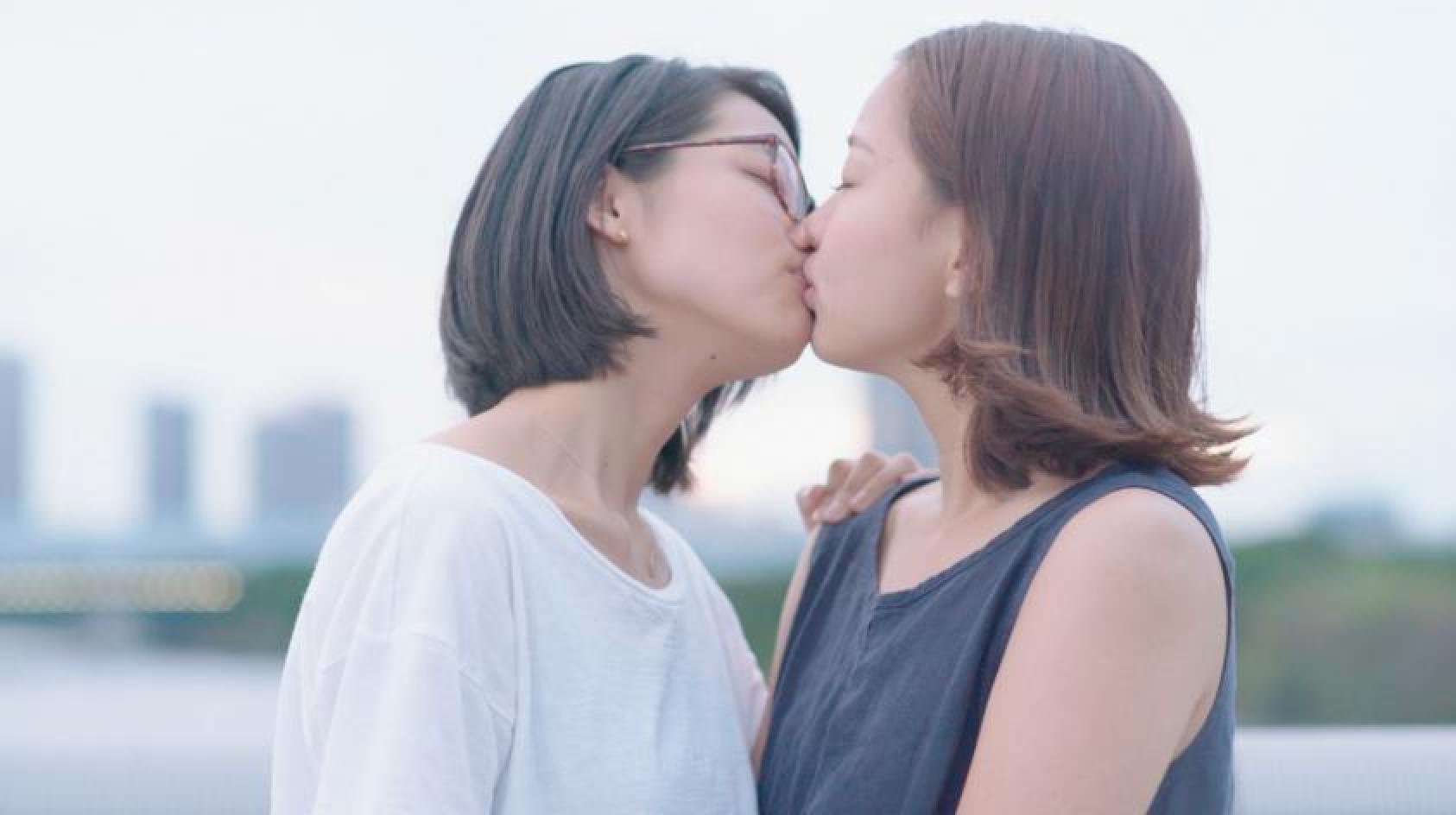 (Image/GagaOOLala)
Hana Takahashi and Ayumi Hoshino, both deaf, meet each other through a sign language group, and they quickly fall in love. With her new-found feelings for Ayumi, Hana bolsters up the courage to go back to her parents and comes out about dating a girl, to which her parents swiftly reject her and ask her to leave. Hana is left shocked and lost and feels rejected. Ayumi, who cannot stand her lover's suffering, invites Hana to a "deaf LGBT event" held in Tokyo. The girls meet other deaf LGBT individuals at the event, living positively beyond their own worries. Nervous at first, they gradually open their hearts and eventually find self-acceptance. A landmark film with a deaf cast and crew, the tender and sweet story of Until Rainbow Dawn showcases the beauty found within intersectionality and will warm the hearts of deaf and hearing audiences alike.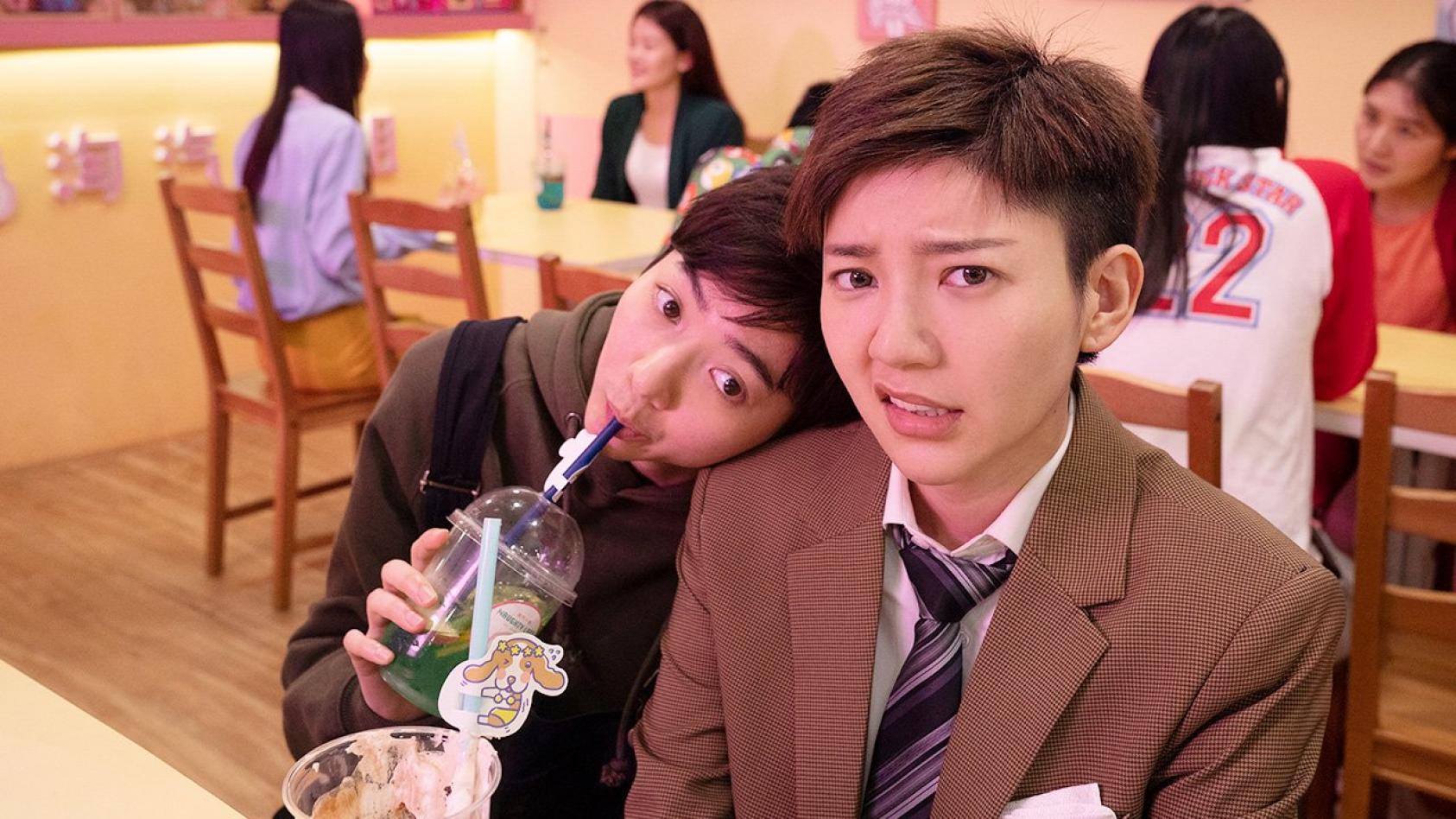 (Source: GagaOOLala)
As We Like It, a reworking of Shakespeare's play, tells of the love blossoming between Orlando and Rosalind, who is disguised as a man. Filmmakers Chen Hung-i and Muni Wei opted for the lovebirds to be played by women, thereby referencing Shakespeare's era when women were banned from the stage and all roles were played by men. The colorful, energetic film follows Orlando and Rosalind and three other potential couples in their search for one another. All set in an internet-free neighborhood in the bustling metropolis of Taipei where there is no rush and people consciously live together. Fairy-tale settings, magical meetings, cryptic messages, but also fights, kidnappings, and family feuds. The film upends the binary world, making it a loving spectacle with plenty of music and a doll-like design.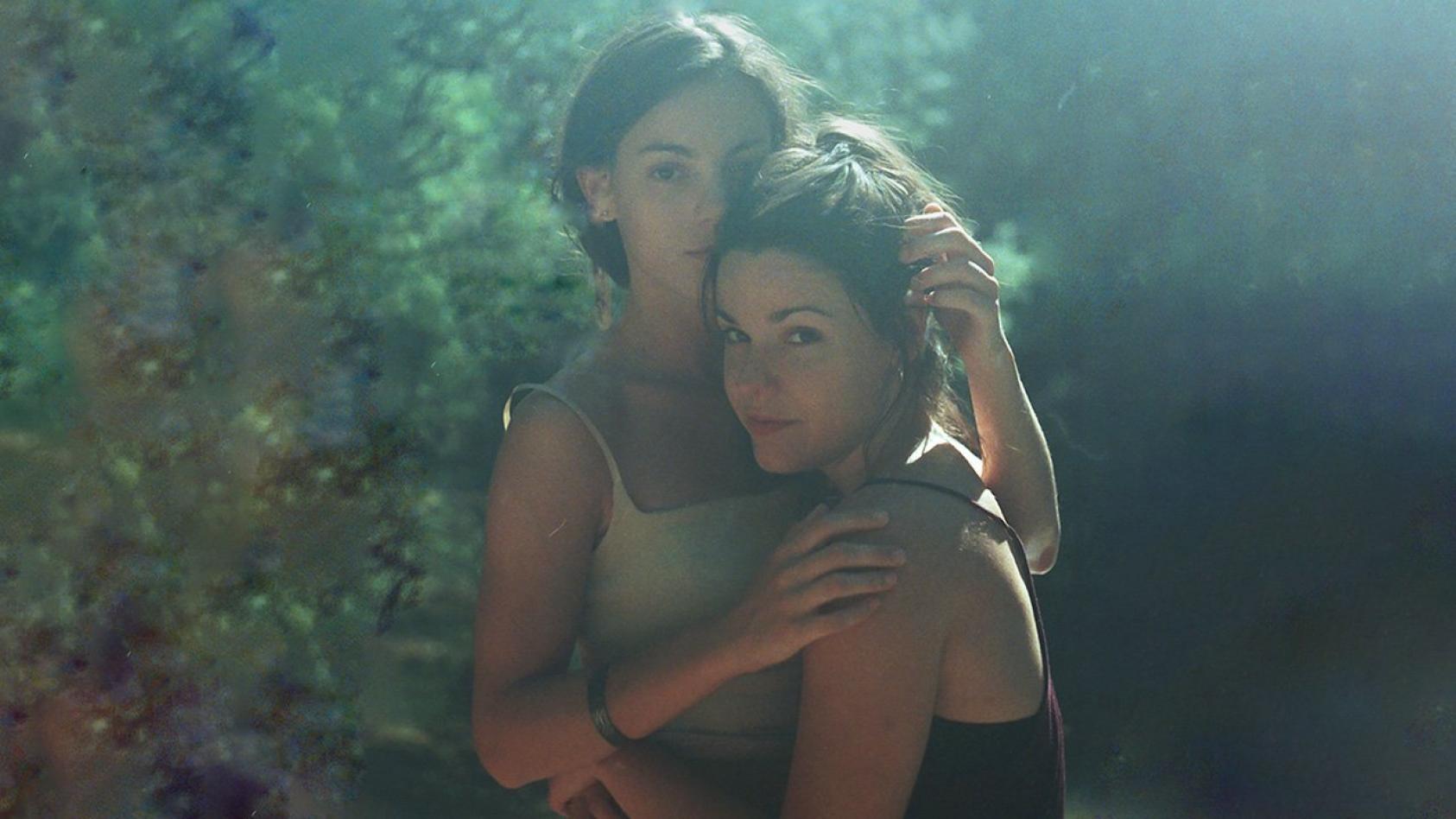 (Source: GagaOOLala)
Navigating life in a world with no rule book on gender, sexuality, or femininity, I'm Being Me is an anthology of six award-winning shorts exploring stories of coming out and embracing love through the eyes of visionary filmmakers, each telling a story of love and courage amid the current day complexities that we live with.
The Visitor: Georgia and Olivia are in love. When it's time to meet the family, Georgia discovers that Olivia's world is filled with silent rules that threaten to pull them apart. 
Victor XX: A nominee for the "Short Film" category at the Cannes Queer Palm, Victor XX centers on Mary who is born as a girl, but sometimes imagines herself as a man by the name of Victor. When she meets a girl named Sara for the first time, she is left confused in not being able to figure out whether it is Mary or Victor who is making love to Sara in her imagination? 
Su: A contender in the "Short Film" category at the Taiwan International Queer Film Festival, Su tells the story of a beautiful and successful young woman who decides to go back home one day after several years. Upon returning home. she suddenly bumps into an old friend which makes her recall all of the memories they had between them. Eventually, Siu decides that this time she won't ignore and run away from her true desire anymore.
Alma: Alma has just transferred to a new high school and her classmate Victor invites her to a party. The transition of her body and her hidden desire lead Alma to face her inner fears and thus, take the first step to love herself as she is. Before anything really happens, should Alma confess to Victor her true secrets?
Disco Inferno: A mysterious masked woman breaks into a mansion, a house filled with strange and mythical figures, and also a place for an all-female cult's sacrifice ritual. Why is the girl doing here? Is she here to sacrifice herself for the ritual? Are those devil-like creatures real monsters from hell or they're followers of the cult? 
The Foreign Body: Jairo is a young man from Venezuela who was born with no nipples. Although it doesn't affect his everyday life nor his sex life, he still feels incomplete when he compares himself with other men. With this, Jairo ultimately decides to make a difference for his body.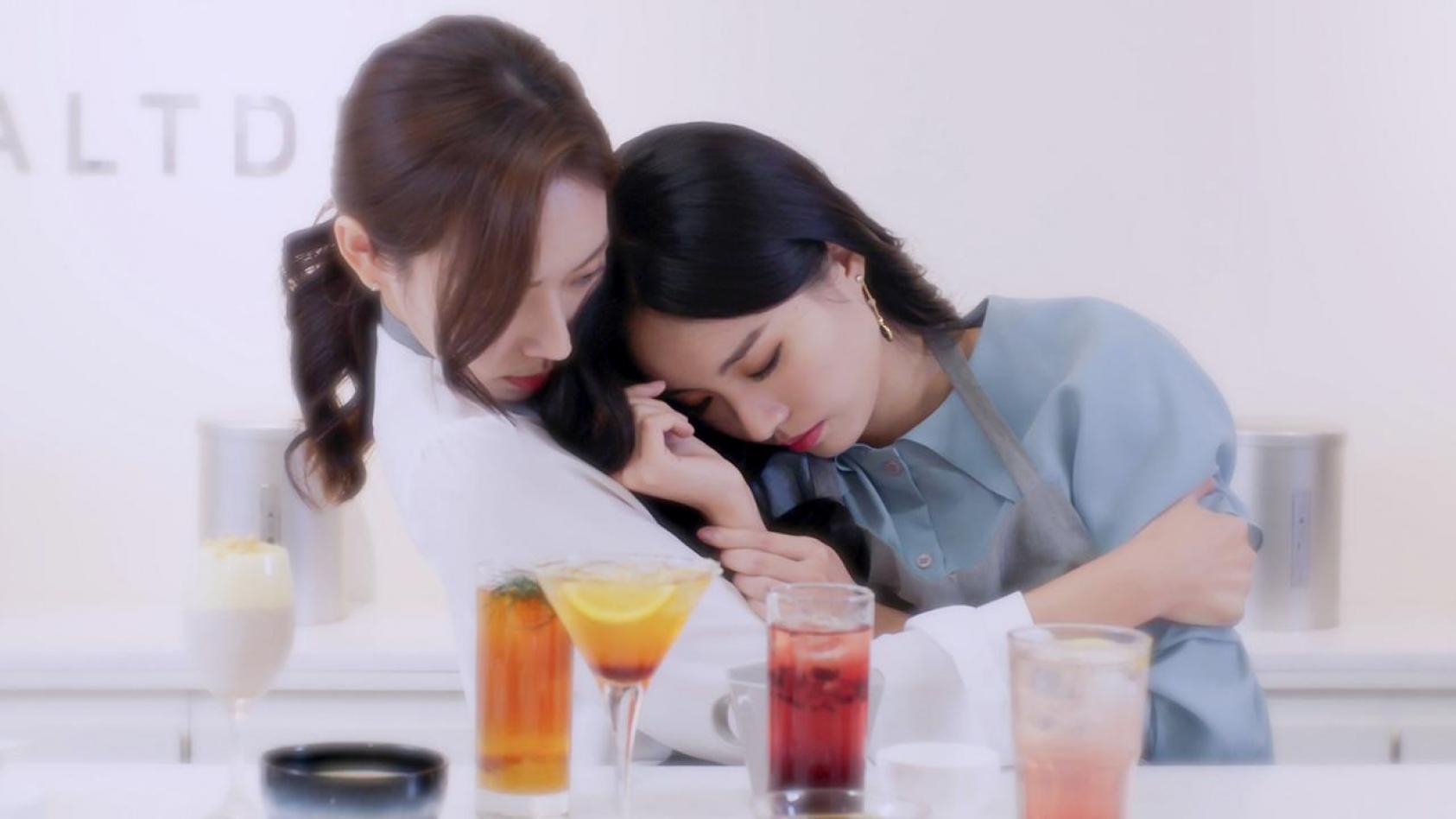 (Source: GagaOOLala)
Tea master Hong, winner of the Winter Course competition held at the Aldif headquarters, and Ms. Cha, the head manager of the marketing team behind Aldif, are meant to collaborate in order to create the perfect winter tea. However, upon meeting each other, they soon come to realize that they disagree with everything when it comes to the world of tea. With so much tension between the two, can Hong and Cha put aside their differences for once and come together to create the perfect winter tea with a temperature of 75-celsius degrees?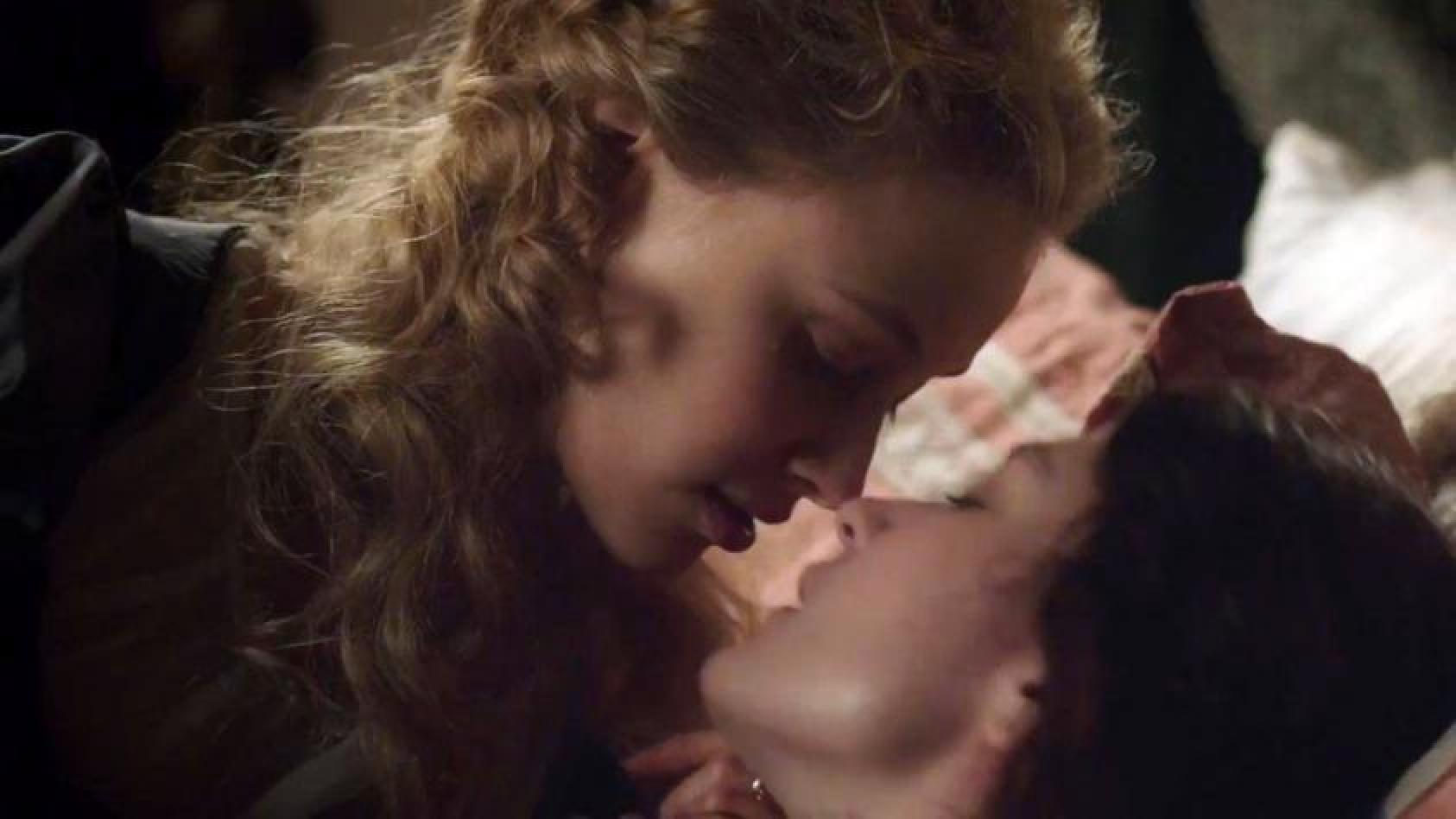 (Source: GagaOOLala)
The Girl King paints a portrait of the brilliant, extravagant Kristina of Sweden, queen from age six, who fights the conservative forces that are against her ideas to modernize Sweden and who have no tolerance for her awakening sexuality. An enigmatic young woman in conflict-torn between reason and passion; between her woman's body and being raised as a prince; between the ancient and modern worlds and between the brilliance of her educated mind and the conservative forces around her. Crowned Queen at the age of six, Kristina of Sweden was thrust into a labyrinth of power and tradition, where a court of austere, Lutheran men pressure her to marry and produce an heir to fulfill her destiny. She finds sanctuary and love with her lady-in-waiting, the beautiful and elegant, countess Ebba Sparre, although the Chancellor, Axel Oxenstierna, pressures her to pair with his son, Johan. Soon the forces around the Queen realize that Ebba is the key to controlling her, but they underestimate Kristina's brilliant mind and her drive to be free.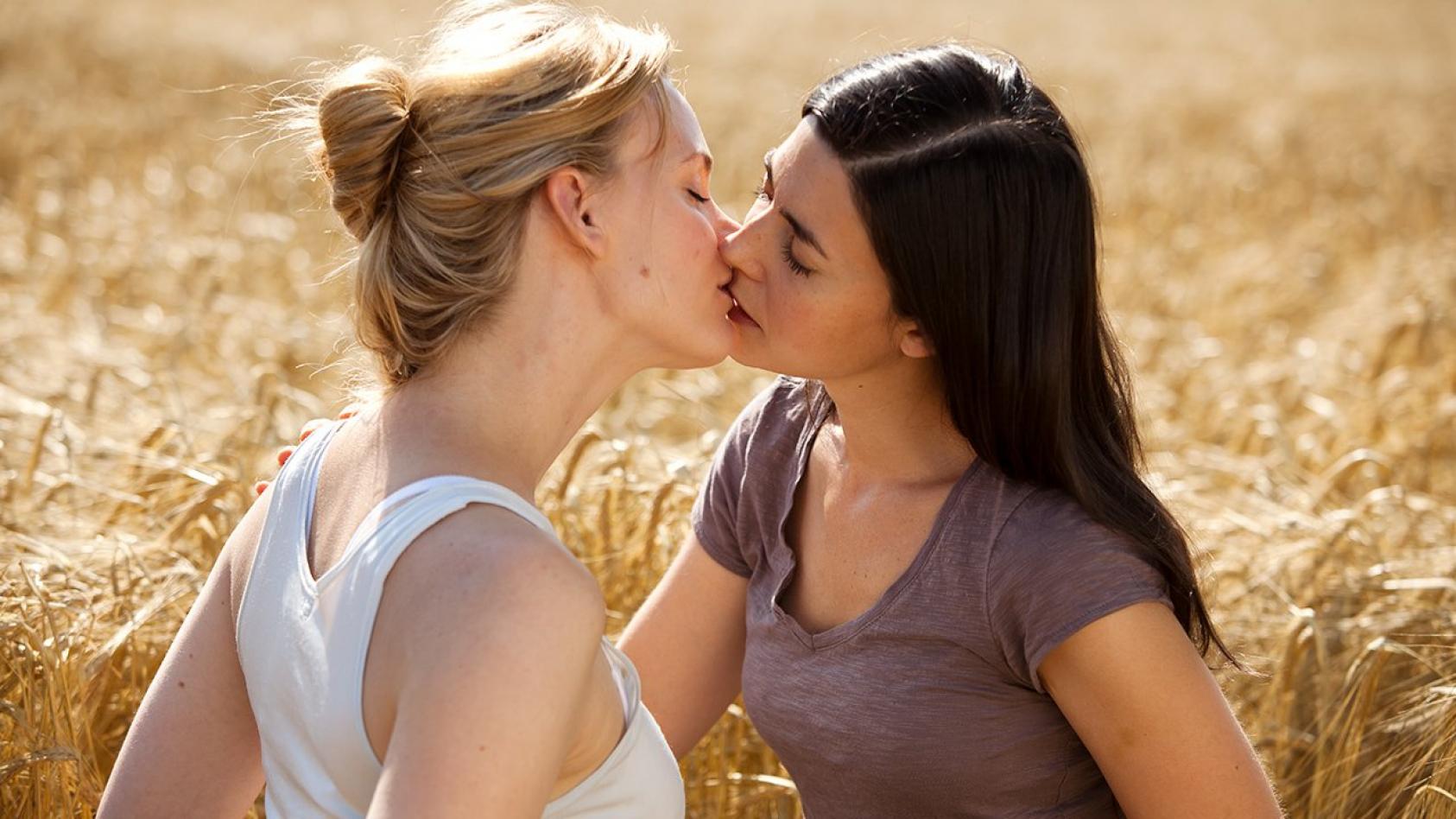 (Source: GagaOOLala)
Mia and Frida, both in their thirties, meet each other for the first time at their parents' engagement party. Mia's father, Lasse is about to get married to Frida's mother, Elizabeth which will make Mia and Frida stepsisters. Mia, who has not visited her father in years arrives at the party with her boyfriend, Tim, with whom she is about to get married. However, as Mia and Frida get to know one another, strong emotions begin to stir between them. Soon enough, the relationship between Mis and Frida turns everything upside down for everyone around them, leaving Mia with the ultimate dilemma of deciding whether to continue her life with Tim or to follow her heart with Frida.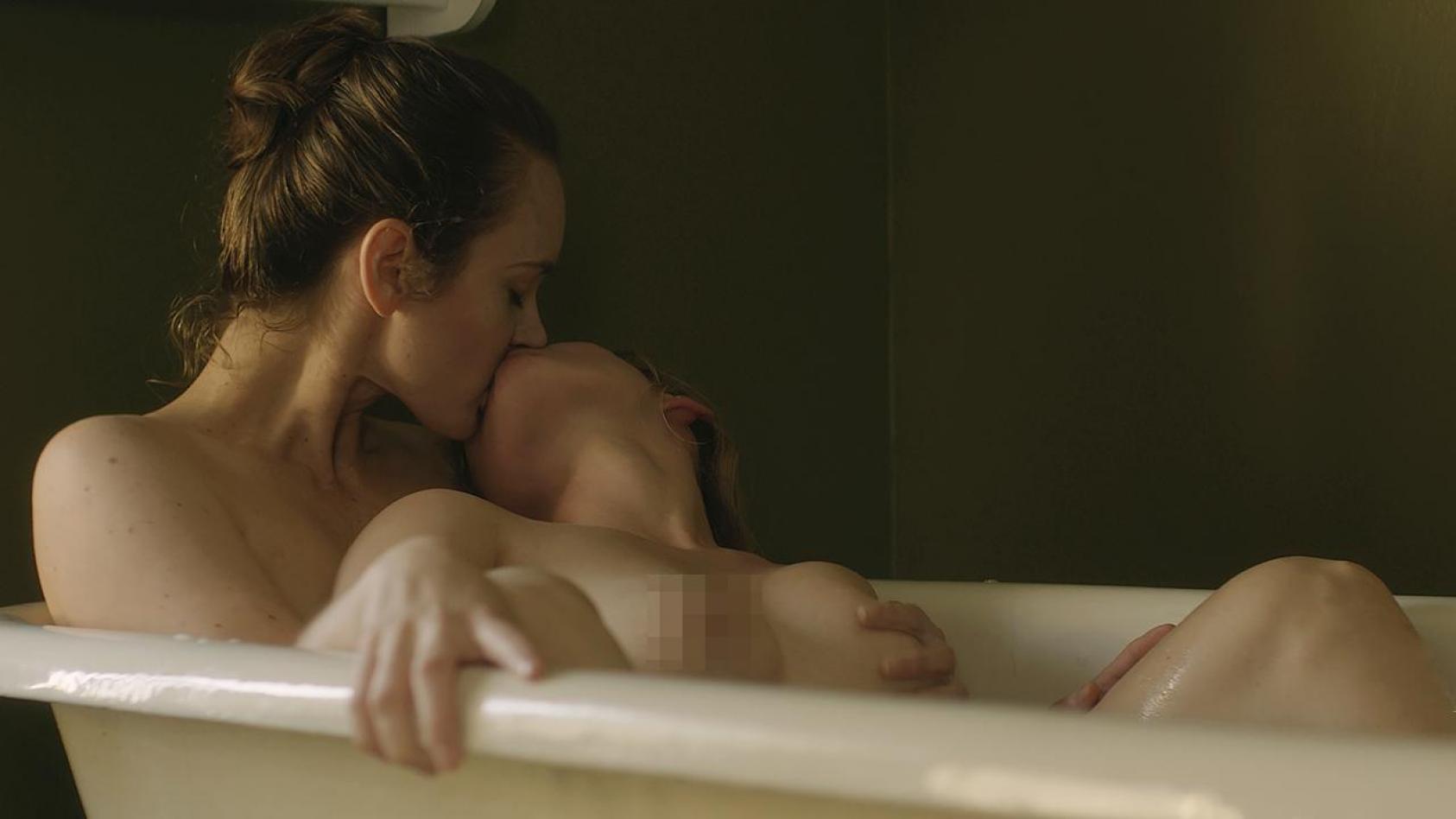 (Source: GagaOOLala)
Set in the year 1949, A Sweetest Kiss tells the story of Alice Mitchell, who upon being disowned by her family, is forced to work as a prostitute on the streets. As her situation worsens, she unsuccessfully attempts to reconcile with her estranged family over her homosexuality. Eventually, she takes shelter at a Christian household and wins them over by falsely adopting their faith, despite strict opposition and interference from their religiously devout in-law, Lillian. During her time there, Alice's infatuation with the family's daughter, Annabel, grows. However, when Lillian discovers this and reveals Alice's homosexuality, Alice redoubles her efforts to rid herself of her feelings and commit more deeply to her religious faith. But to no avail, Alice ultimately succumbs to a relationship with Annabel, with both of them risking everything to follow their hearts.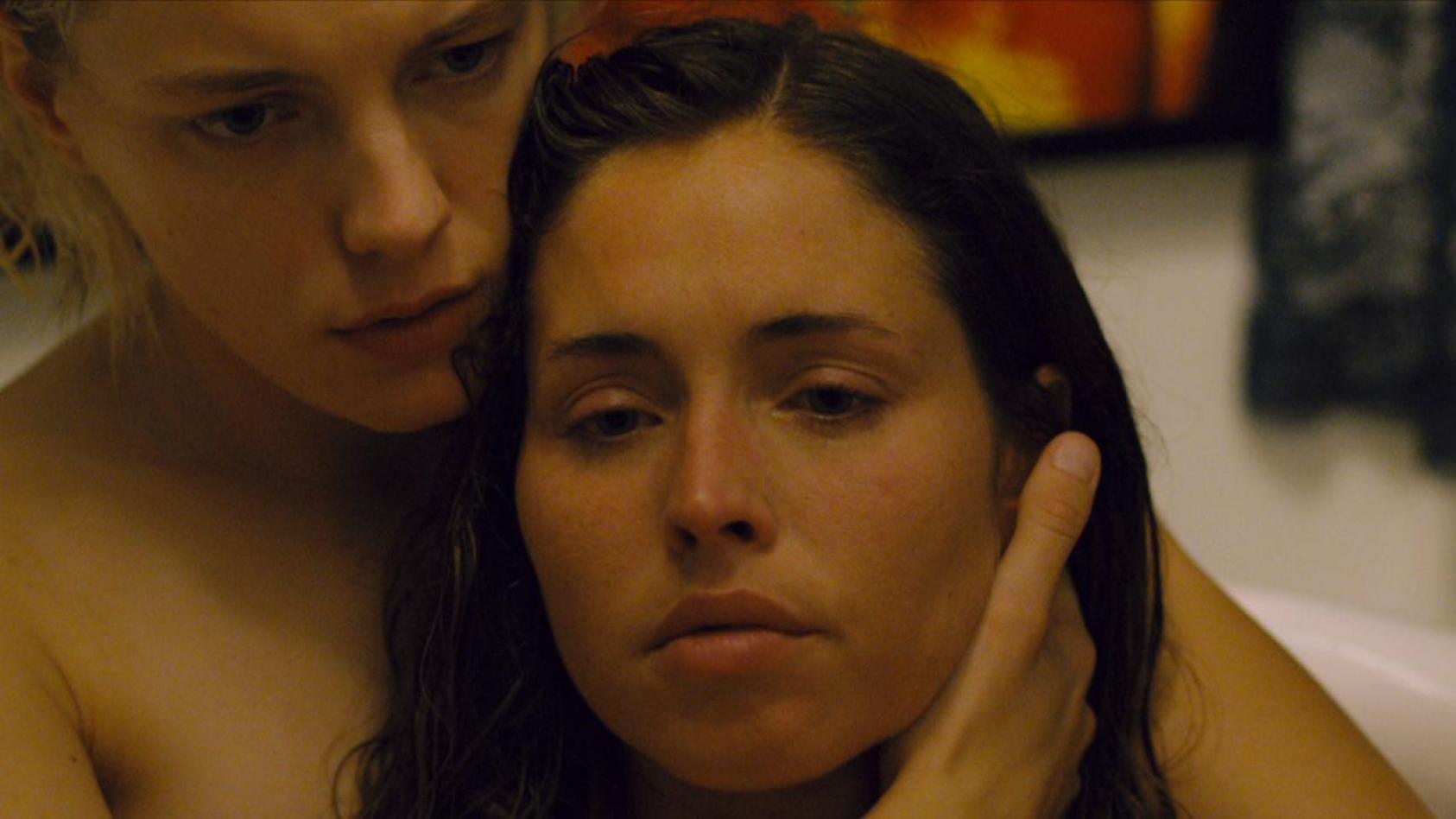 (Source: GagaOOLala)
Jasmine is a successful fashion editor living with her fiance. On a night out in the city with her best friend, she meets Dallas, a roofer recently out of a relationship. Surprised by the confidence with which Dallas pursues her, Jasmine turns Dallas down but can't get her out of her head. When Jasmine finally succumbs, the two women embark on a steamy affair that forces them both to re-evaluate their lives. (Currently available only in Taiwan, Hong Kong, Macau, South East Asia, and South Asia.)