Butch, femme, tomboy, athlete or the boy baby... what is the "lesbian" in your memory? The cat you pet with your ex-girlfriend, the rainbow apartment you live in for years before you split up, and more lesbian stories await for you to find out! LalaTai selects 12 lesbian Films available on GagaOOLala for you to witness the lesbian's love & life in Taiwan!
1. Murmur of Youth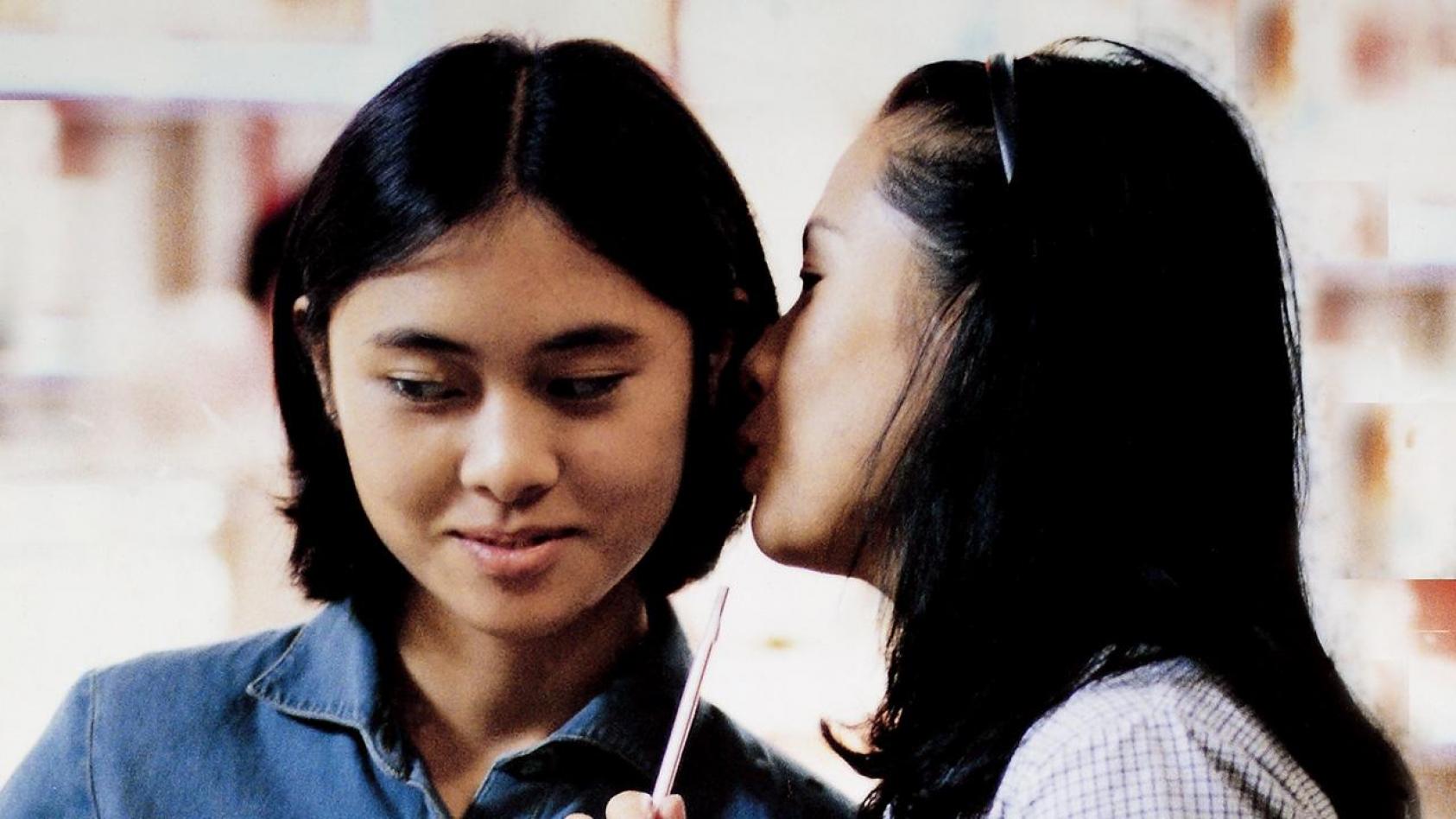 (Image/GagaOOLala)
The love story between two girls both named "Mei Li" who live their own aimlessly drifting life. One night, they both wake up from sleep as their periods arrived. Cheng, Mei Li lives in a lavish apartment in downtown Taipei. Lin, Mei Li Lives in an aged tile house in the suburban. Their fates got intertwined at this every night. Not until the other night, they come across and bond closely in the ticket booth, which marked "No Admittance." In there, they talk, they share, they whisper, they fall in love…Together, their periods come again and the love follows. However, after that ambiguous, tempting night, one of them decides to run away. Run away from love, run away from her true self. And the other one chooses to embark on a trip to find her. To find her love, to find her true self. Can they finally find love and enjoy their life with each other?
Watch Murmur of Youth on GagaOOLala
2. Candy Rain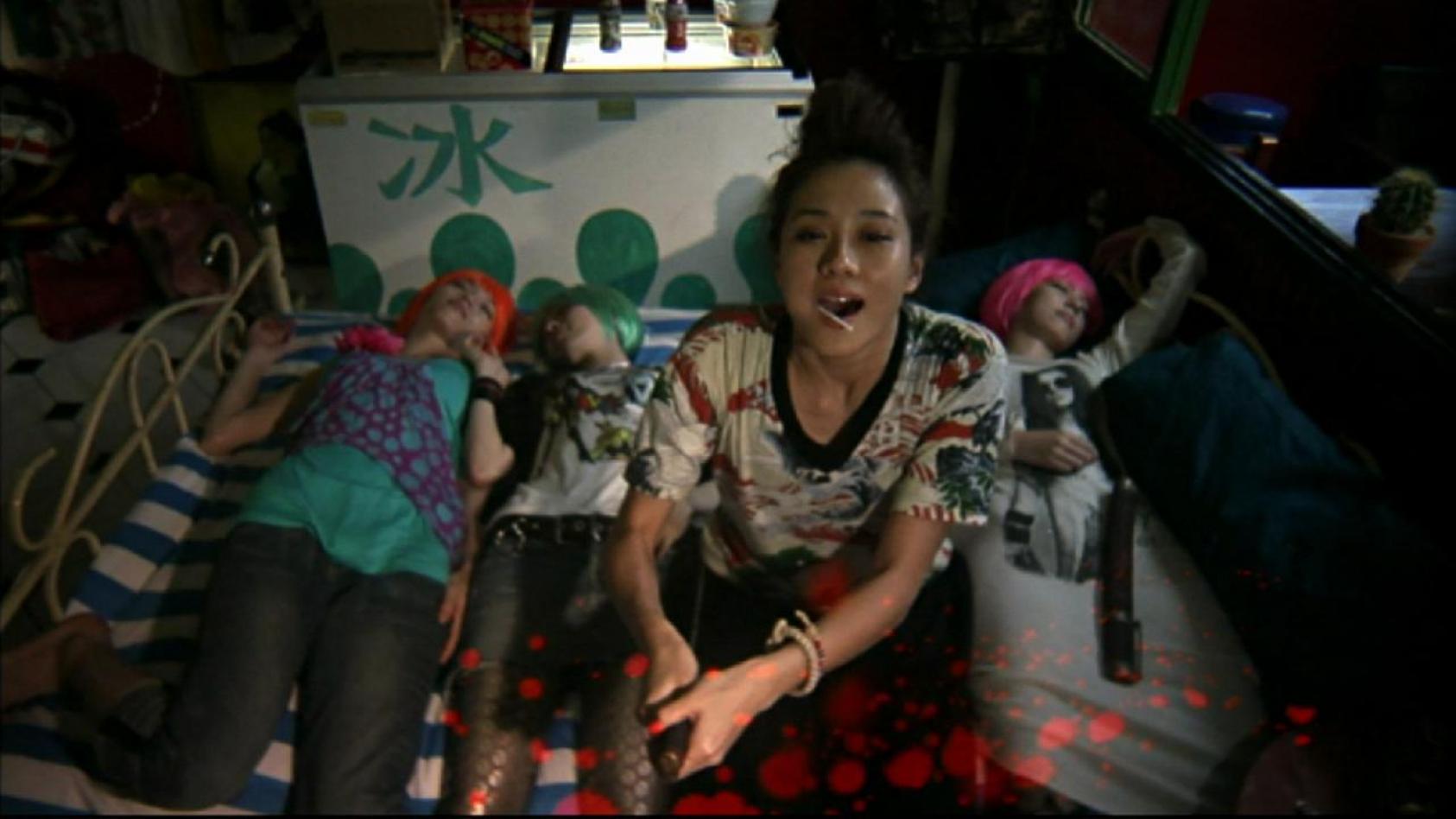 (Image/GagaOOLala)
Candy Rain is a romantic drama that combines four intimate, lyrical tales exploring the lesbian relationship in contemporary Taiwan. Based on the true stories, Written by lesbian author AD Lin. Four types of love are expressed in four different stories. The first episode represents "We are happy together", a young girl escapes a broken love for the uncertainties of friendship (and more) in Taipei. In the second, "We are happy if not together", another girl, seeking her ideal, finds herself involved with a wealthy woman instead. The third story "We are not happy if not together" follows a heroine trying to find a balance between marriage and separation from her true love. The final story, "We are not happy, even if we are together", portrays a volatile foursome anchored by singer-actress Karena Lam. A rich, bittersweet spectrum of love and loss, based on true stories.
Watch Candy Rain on GagaOOLala
3. Spider Lillies

(Image/GagaOOLala)
Tattoo artist Takeko keeps a framed design of the spider lily flower on the wall of her parlor. The design was cut from the flesh of her father after he was crushed to death in an earthquake. The image of the spider lily tattoo is the last cohesive memory of Takeko's traumatized brother, Ching, who is no longer able to recognize anyone, including his sister. Takeko has the same tattoo of the poisonous flower on her body in the hope of helping Ching remember and bridging the gap between them. Webcam girl Jade visits Takeko's tattoo parlor, looking for a sexy decoration to excite her clientele. Finally, Jade asks Takeko to give her the same spider lily tattoo to bring her closer to the object of her desire…
Watch Spider Lilies on GagaOOLala
4. Make Up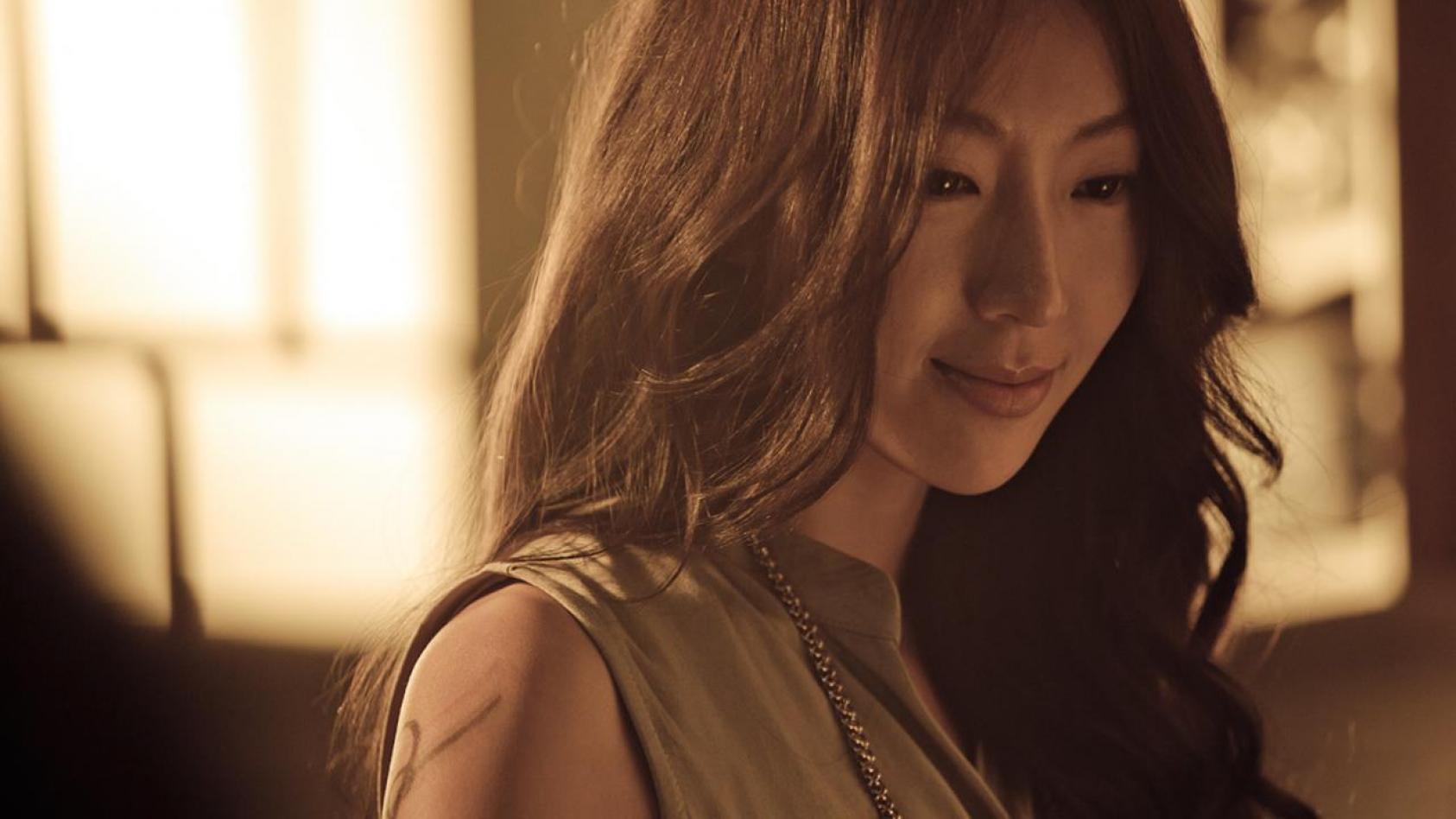 (Image/GagaOOLala)
Min-Hsiu is a quiet, introverted mortuary cosmetician. She spends most of her time with the dead, so for her, dying is nothing to be afraid of. Bring a little comfort to the family of the dead is the biggest motivation for her to keep doing her job. 

One day, her life is disrupted when she receives the body of her high school music teacher, Chen Ting, listed on the death report as a suicide. Their long-buried memory once again got stirred up by this unfortunate encounter. Nieh Cheng-fu, Chen Ting's husband and also her psychologist, wants to find out more about his wife's past, so he comes to find Min-Hsiu. Meanwhile, the detective Kuo Yung-ming believes that Chen Ting did not kill herself, so he also tries to dig out more information on Chen Ting to help the investigation. As the investigation takes place, having a deeper understanding of Cheng-fu and learning more about Min-Hsiu and Chen Ting's past relationship, he finally gets a clearer picture of Chen Ting's death. Not only did he scoop up their eerie relationship between the three, but also every secret and darkness inside everyone…
5. Small Talk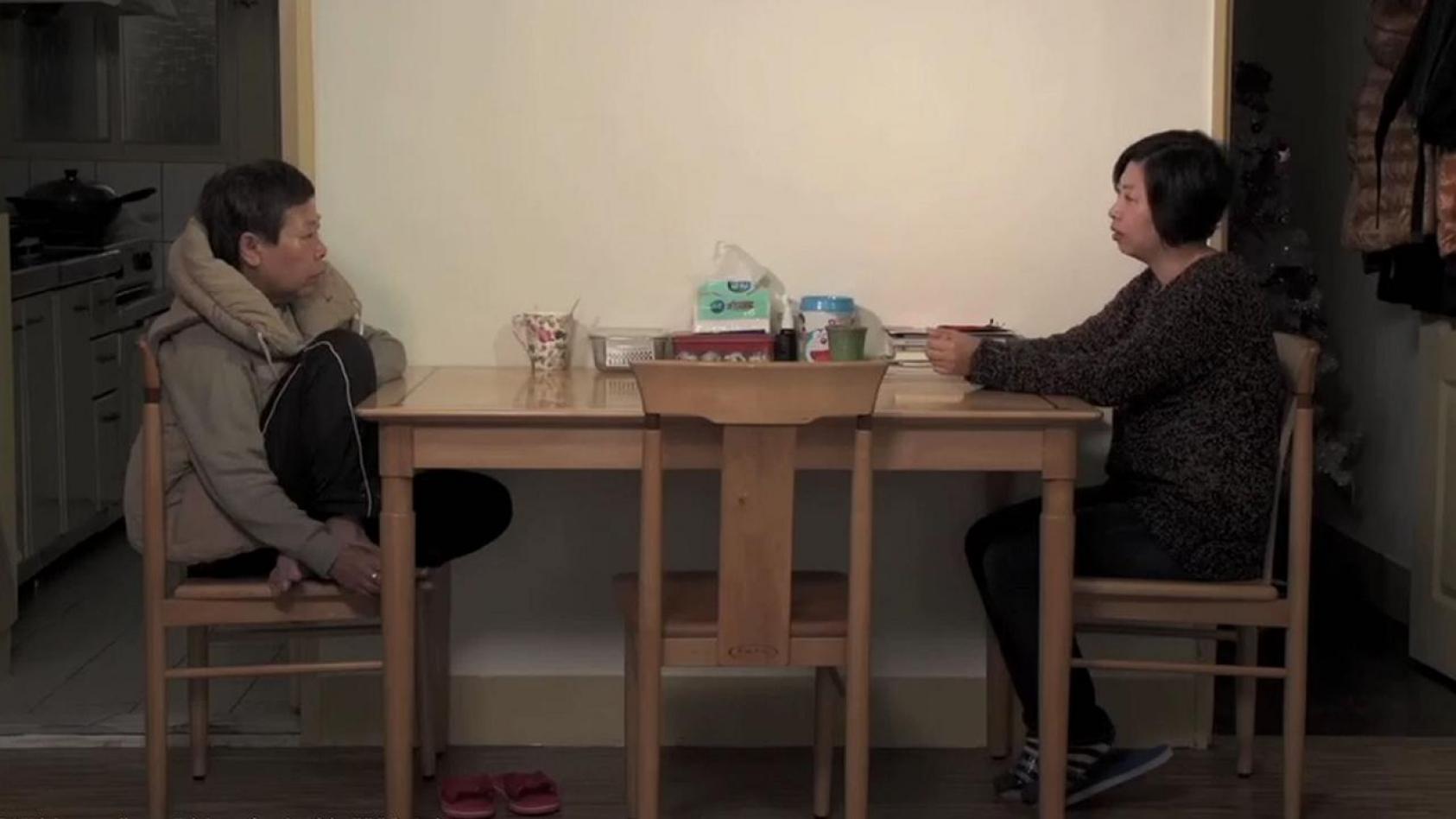 (Image/GagaOOLala)
My mother and I live in the same space. But we are like strangers. Our only exchange is the food she makes for me. No hellos, no goodbyes, and no "I love you."
I know beneath the deafening silence lies a secret that weighs heavily on her, keeping her from speaking; knowing that behind her tightly pursed lips is a shame so overbearing that it suffocates her.
One day, I summon up the courage to sit her down and make her talk. But am I ready to hear what she has to say? Are we ready to face what's been buried for so long?
Watch Small Talk on GagaOOLala
6. The Substitute

(Image/GagaOOLala)
To compensate for the loss of Lu's brother, Lu, the captain of the judo team at school, has been brought up by her mother as a substitute for her brother in Beijing. In the seemingly masculine appearance, she secretly falls in love with Nicole, the internet celebrity girl from Taiwan.
Lu and Nicole meet each other in a judo competition in which the winner would have the chance to become the leading actress in an action film. Nicole wins the competition, but she disappears right before the movie started shooting. As Nicole's substitute, Lu then has the chance to play the leading actress of the action movie…
Watch The Substitute on GagaOOLala
7. Bao Bao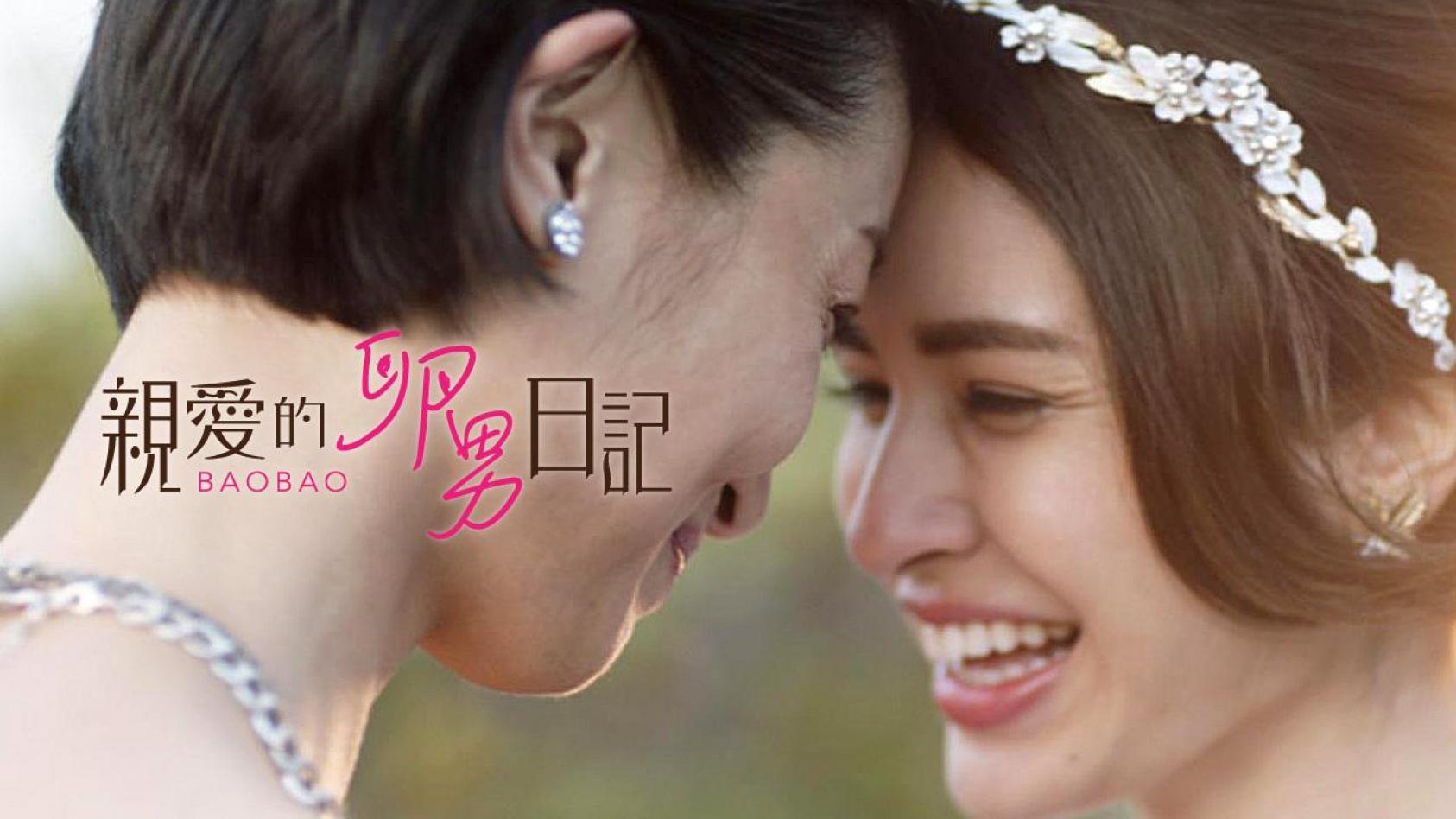 (Image/GagaOOLala)
As same-sex couples, Cindy and Joanne, and Charles and Tim want to help each other have a baby. When Cindy learns that the baby she is having was secretly agreed to be given away, her relationship with Joanne faces a serious challenge. Pregnant, Cindy returns from London to her hometown, Taiwan, where her best childhood friend, Tai, pledges to take care of her and raise the baby with her. Meanwhile, Joanne tracks Cindy down and tries to make everything right.
8. Handsome Stewardess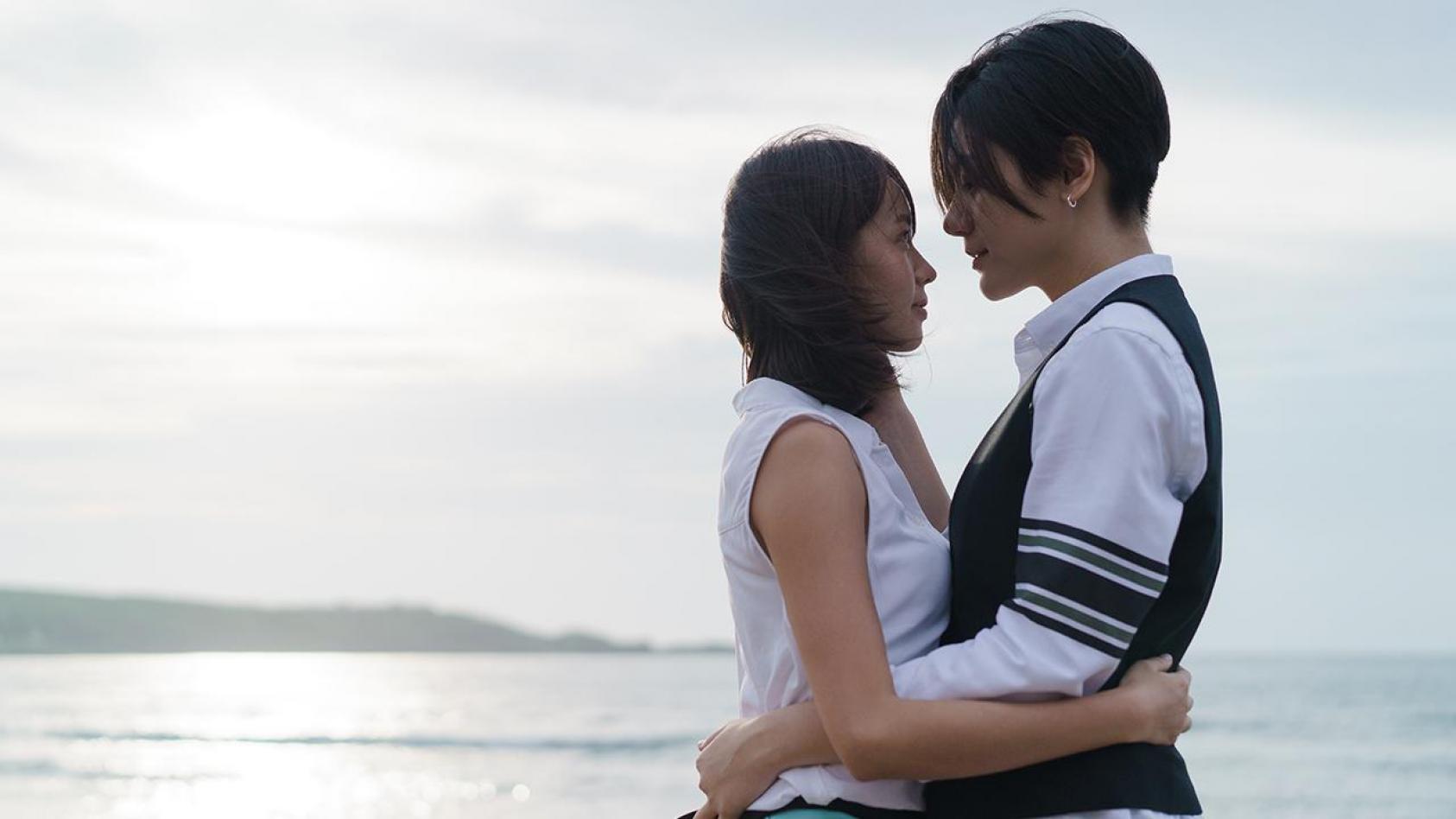 (Image/GagaOOLala)
Holly, a "Handsome Tomboy" bartender met Meng Lian, a Singapore national karate player. They fall in love instantly. To maintain their relationship, Holly decided to test for the flight attendant. Manly as Holly is, she still faced many difficulties during the training process. She even got harassed by passengers several times. Soon, Being a flight attendant no longer satisfies Holly, who is a very ambitious person and knowing what she wants. As for Meng Lian, how is she going to survive between the pressure of coming out to her parents and the unstoppable love from Holly?
Watch Handsome Stewardess on GagaOOLala
9. Micky on the Road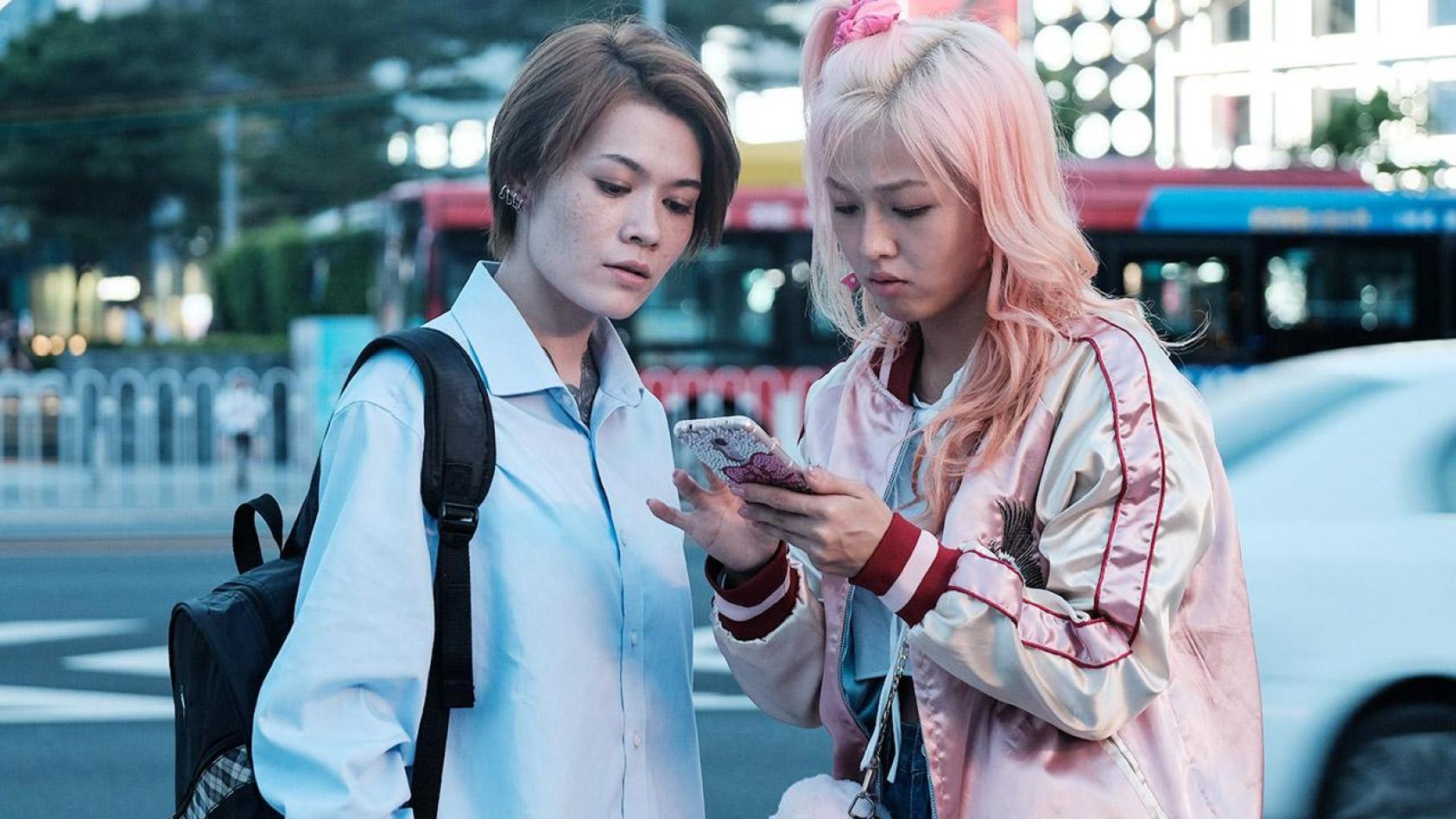 (Image/GagaOOLala)
A film about bravery, adventure, growth, and the search for the self-worth of Taiwanese women. It showcases how courageous Taiwanese contemporarily women can be. 
Mickey, a young girl who wants to join an all-men martial arts troupe, wants to locate her father, who abandoned her and her mom years ago to do business in China. Gin Gin, a hot girl who makes a living by dancing in the nightclubs, wants to rendezvous with her crush who also lives in China. Two girls embark on a journey to Guangzhou. Rather than finding what they're looking for, the trip helps them to find themselves.
The film integrates the Taiwanese traditional cultures of the temple with the splendid lit landscapes of Guangzhou. The main actresses are both born after the 1990s, which gives the film a very refreshing perspective. A coming-of-age story for the audience to witness. Like the Taiwanese version of Thelma & Louise.
Watch Mickey on the Road on GagaOOLala
10. Wrath of Desire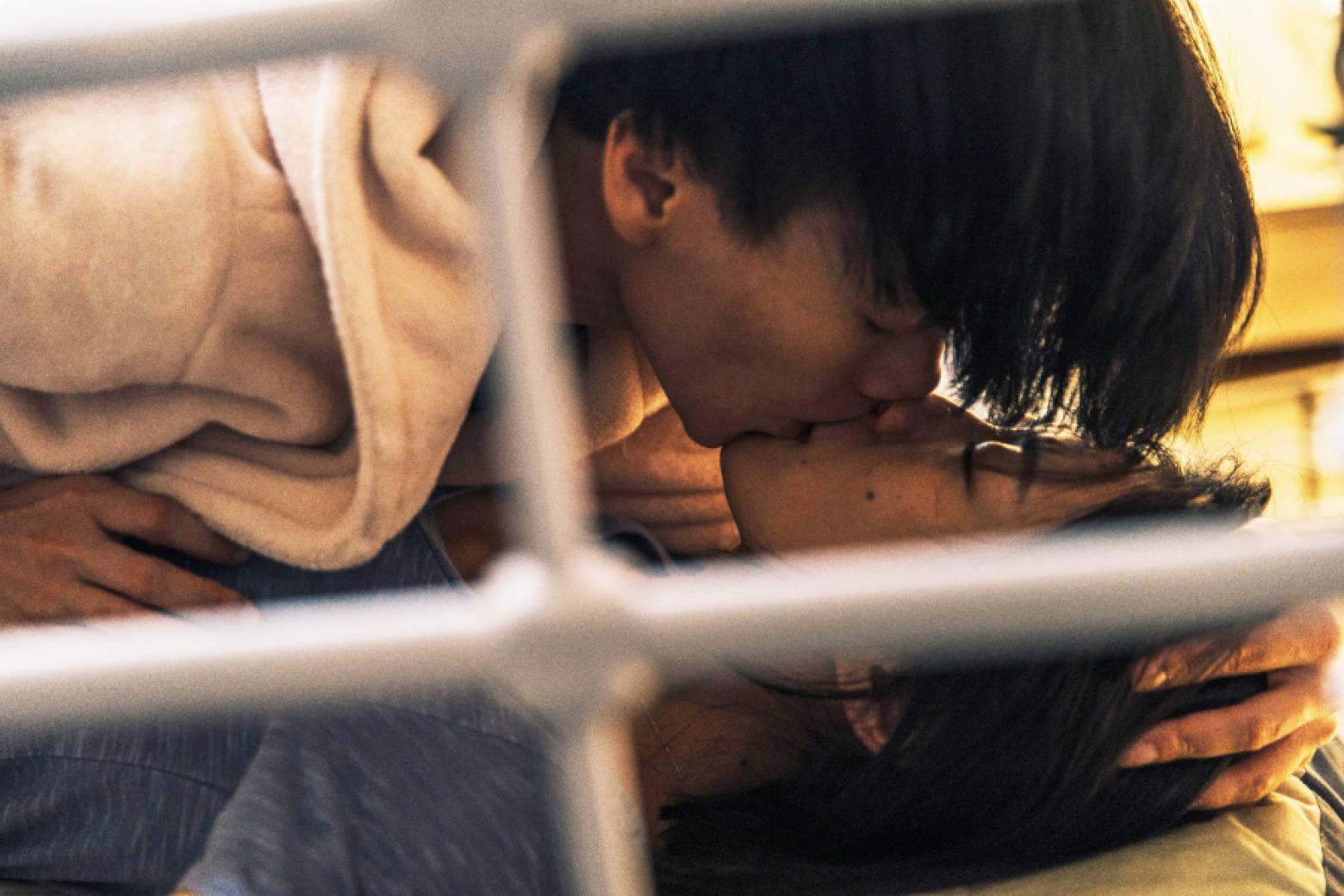 (Image/GagaOOLala)
"Who killed Phoenix Du?"
Phoenix Du is a tattoo artist who just got out of jail. The first one who confessed to the crime is a prosecutor named Jade Liu. Jade is the one who Phoenix in the jail in the first place. Yet, Jade's newly wedded husband Meng Ye confessed that: he is the one who did it, after waking up from a coma.
Nothing can speak for Phoenix, but those 372 letters she wrote during her time in prison. Those letters are the love letters that she was never able to send. But shortly after her release, those letters become the ignition of desires, jealousy, hatred… between the three. In the end, the love from hell inevitably attracts an irreversible murder.
Watch Wrath of Desire on GagaOOLala
11. As We Like It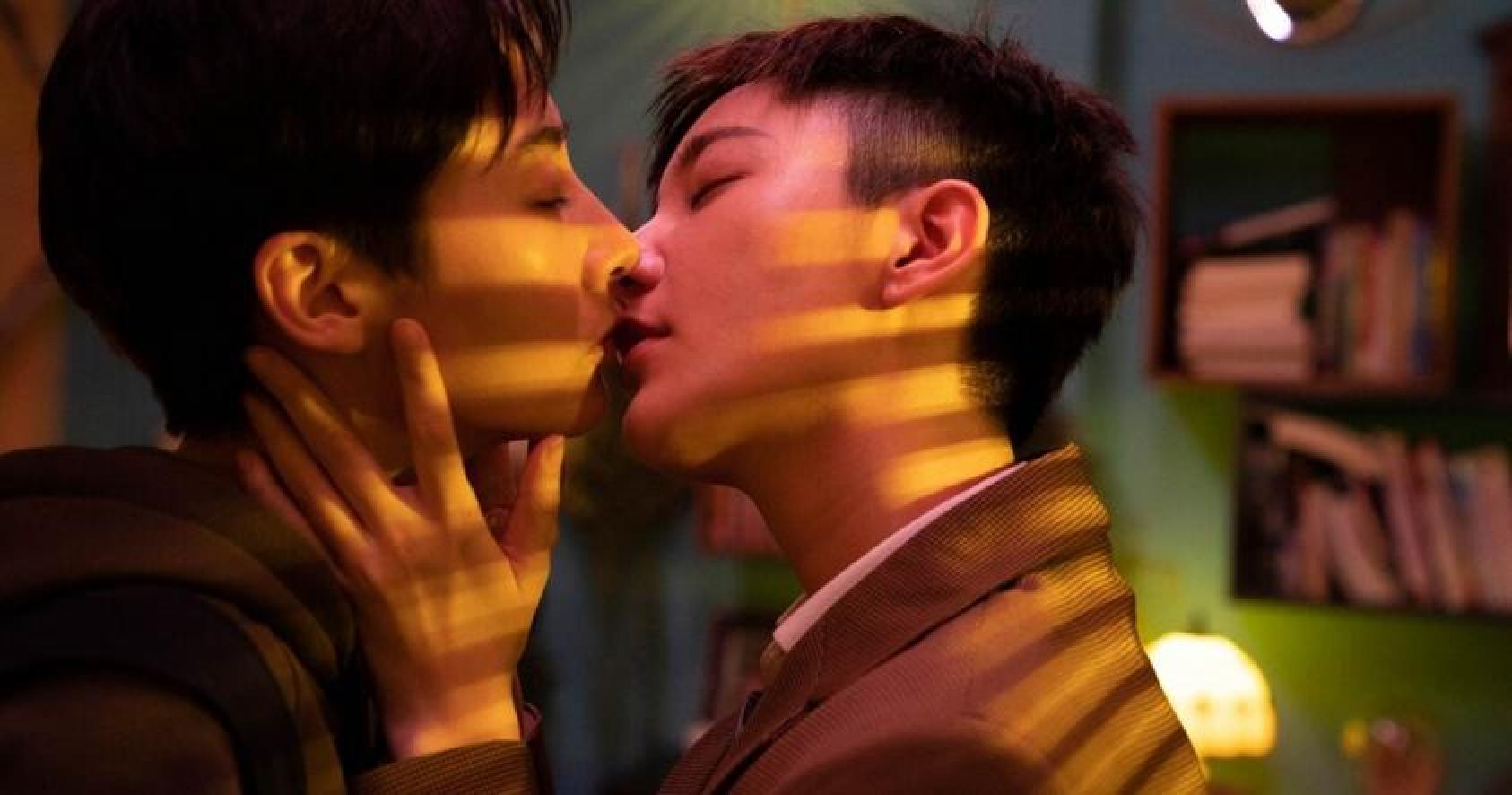 (Image/GagaOOLala)
A girl named Rosalind wants to find out the true intention of another girl named Orlando, who said that she fell in love with Rosalind at first sight. To verify that, Rosalind cuts off her hair, puts on a suit, dressed as a man, and calls herself Roosevelt. She tries to get near Orlando and observes her intentions closely. But soon attracts too much attention from other girls because her good-looking…
Watch As We Like It on GagaOOLala
12. Secrets of 1979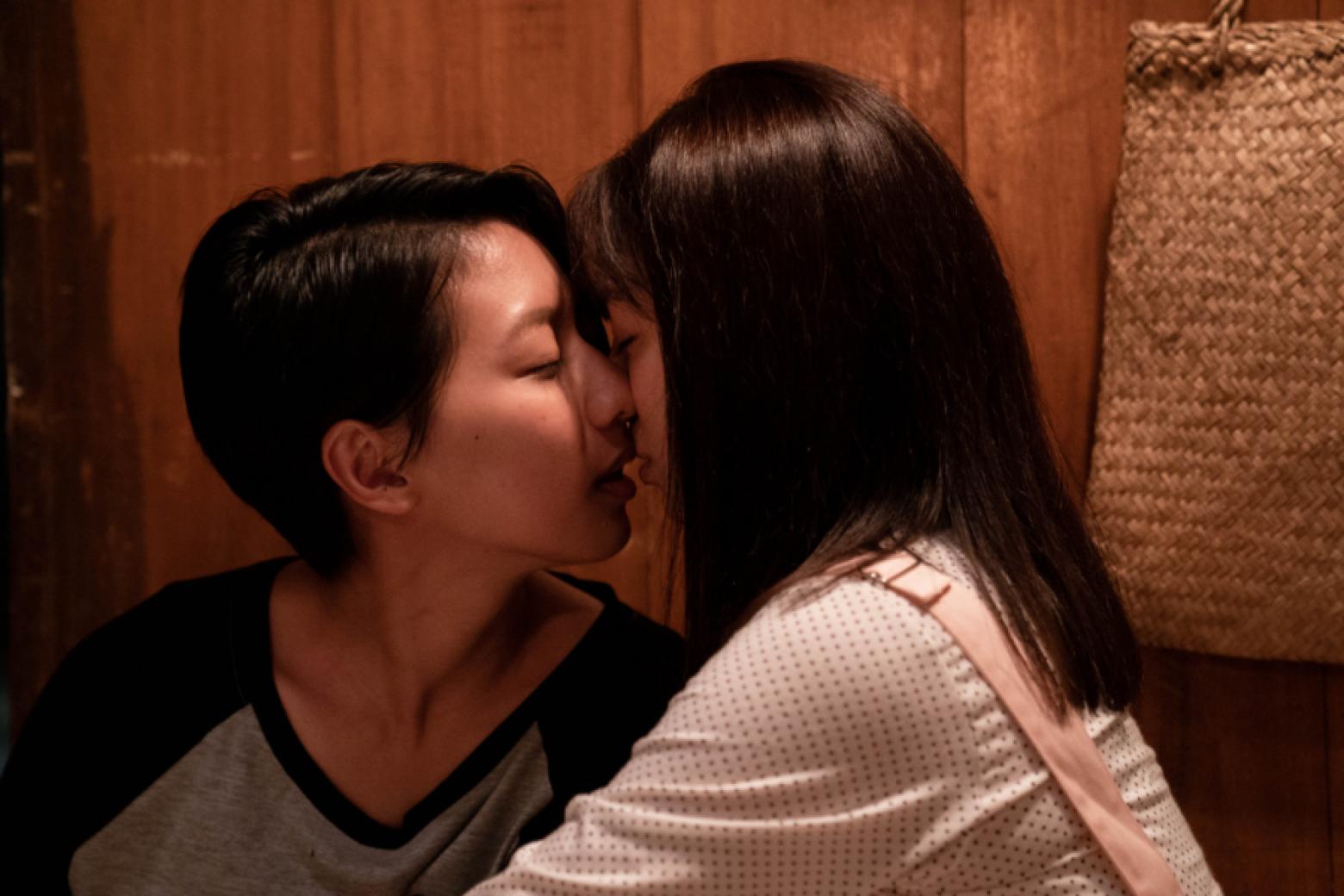 (Image/GagaOOLala)
In the summer of 1979, during Taiwan's martial law period, Bing-Kuan asks her college friend Shu-Lan to help out on her family's banana plantation. As time goes by, the two girls secretly develop a romantic relationship and decide to volunteer at the Formosa Magazine in order to promote democratic freedom of expression. Yet their youthful romance is threatened as the Kuomintang regime seeks to suppress dissident voices.