Under the scorching sun, sweaty female bodies are shouting at the top their lungs, playing the sports for which they are so passionate; their dazzling faces –––eyes squinting with maximum focus–––are shining splendidly on the courts……that's when you know, this is summer! 
And indeed, what could be more "summery" than seeing girls in their full youth pumping up their heart rates, releasing endorphins, and making every second of life count? Here are six of the sweatiest, most exhilarating, inspiring, and thought-provoking lesbian sport films that you'll find. So roll up our sleeves and get ready to sweat, for these girls are prepared to give you a run for your money, and they are not going down without a fight!  
1. Battle of the Sexes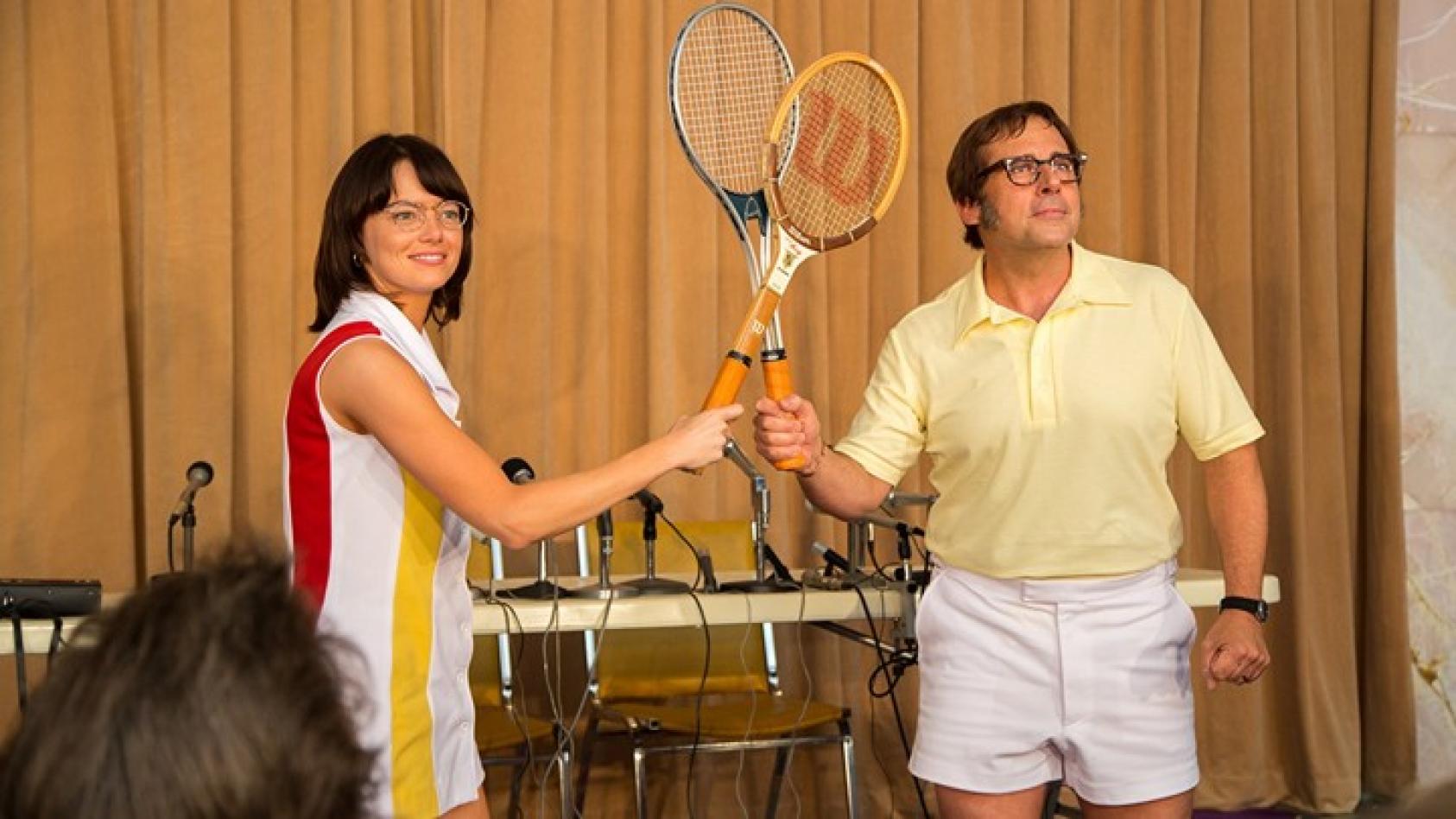 (Image/GagaOOLala)
Battle of the Sexes is a true story about a fascinating bet, made between world number one tennis player Billie Jean King and ex-champ and serial hustler Bobby Riggs. As a film that accurately captures the essence of 1970s tennis matches, Battle of the Sexes is also a documentation of female athletes' fight for respect and equality. On top of that, Emma Stone's wonderful portrayal of Billie Jean's lesbian romance is certainly something that you don't wanna miss.
2. Zen in the Ice Rift

(Image/GagaOOLala)
Italian actress Eleonora Conti is born with natural bad-boy looks. When she picks up her ice hockey stick, suits up in pads and a helmet, you know she means buisness. Her looks and style are so charming, her male teamates plae in comparison. Be careful not to fall in love with her, for she is not to be messed with!
3. On the Waitlist

(Image/GagaOOLala)
Lee Wang practices more and harder than her teammates in the volleyball team, but throughout her college years, she is yet to officially play. One day, Yu-Shao, the Ace of the team and also Lee's best friend, is absent for a game. Lee is asked to play her place. What she didn't expect was that this would cause ripples in their friendship… 
4. Seeing My Ghost Passing Away

(Image/GagaOOLala)
Lilith is a girl who loves sports. After games, she enjoys lying on the grass and dozing off. In her dreams, she wonders back to the sweet memories of her and her ex-girlfriend, but their love doomed. Between dreams and nightmares, she sees the ghost of her lost love.
5. My name is Baghdad 

(Image/GagaOOLala)
Baghdad is a 17-year-old female skater, who lives in Freguesia do O, a working-class neighborhood in the city of Sao Paulo, Brazil. Baghdad skateboards with a group of male friends and spends a lot of time with her family and with her mother's friends. Together, the women around her form a network of people who are out of the ordinary. When Baghdad meets a group of female skateboarders, her life suddenly changes.
6. Lane 4

(Image/GagaOOLala)
As long as it's in the water, I can feel your warmth. Brazilian Director captures the inner voices of teenage girl's love in detail.
Amanda is a 12-year-old swimming athlete. Quiet and reserved, she finds safety in her own world: underneath the water, where secrets can't be heard. Without her parents' attention, she spends most of the time at the swimming pool, training and trying to succeed in maybe the only thing she truly loves. Priscila, the star of her team, becomes her opponent – not only in the pool but in life. A subtle game of power begins.