Whenever a movie ends with the words "Based on a true story", it always gives me a strange feeling. For me, movies belong to the imagination, where anything can happen, you can do anything, and the main character is bound to have a fairy tale ending. But then, maybe when what you thought was imagination suddenly turns into reality, leaping out of the screen, it becomes that much more convincing to the audience. So with that in mind, let's take a look at five sapphic films based on true stories!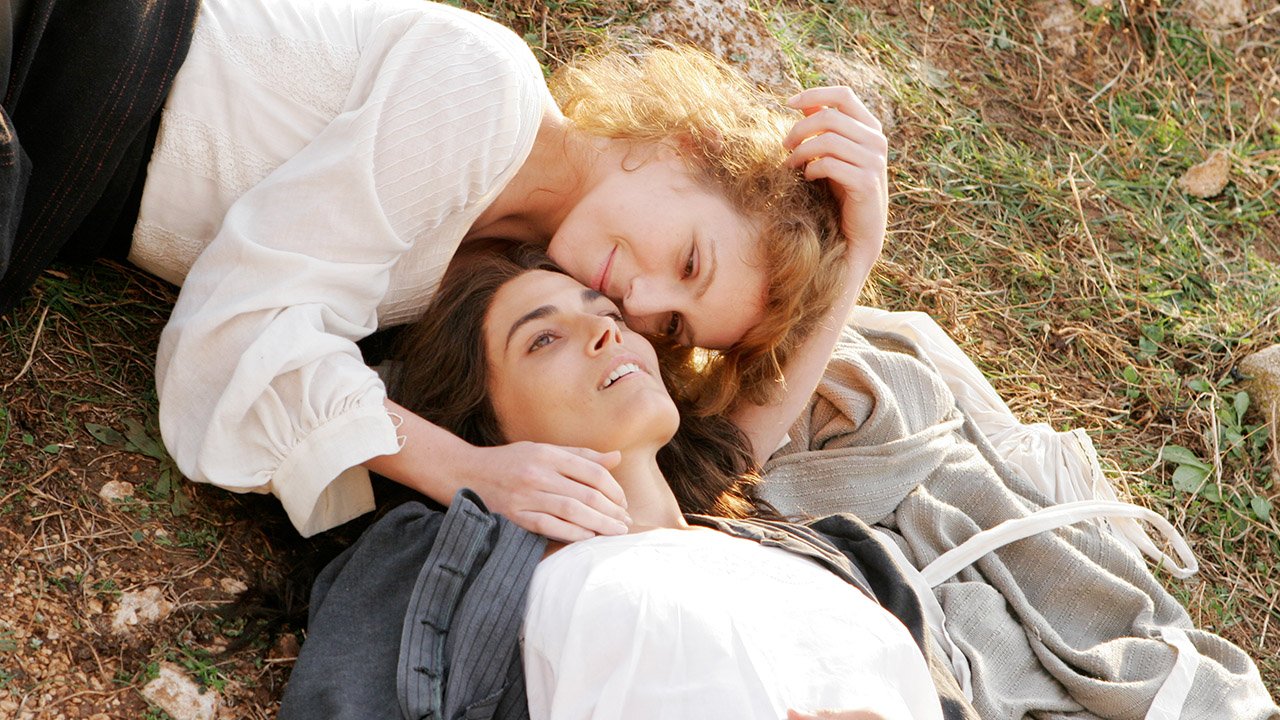 (Source: GagaOOLala)
I had no idea until I finished Sea Purple that it's about real people and real events, because it's absolutely preposterous! Angela falls in love with Sara, her best friend since childhood. But their conservative village isn't going to accept their relationship, or give them their blessing. Meanwhile, Angela's father, who wanted a son, frequently yells at and hits his daughter, and even keeps up her locked up at home until her mother finally takes action to protect her. But the way she does it is trying to convince the villages to change Angela's gender. What's even more unbelievable is that the villagers agree! I could never have imagined that such a story could occur on the other side of the world, but perhaps there are other equally absurd, incredible stories that we just haven't heard about yet. After watching this movie, I couldn't help but be enormously grateful that I've been luckier than the characters in the story. Time for me to be more appreciative of what I already have.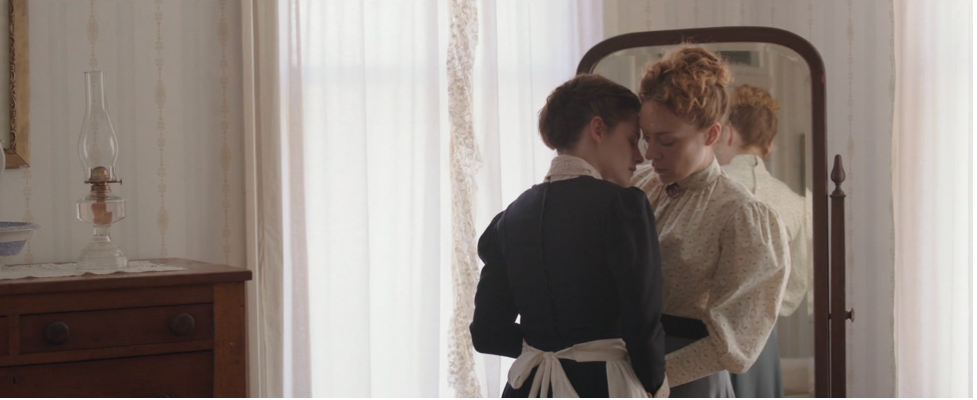 (Source: GagaOOLala)
This movie is based on the infamous Lizzie Borden axe murder, one of the most shocking incidents in American history. It happened in Massachusetts in 1892, when Lizzie struck her mother nineteen times with an axe, then cleaned up the scene, brought her father home and murdered him as well, and finally called for help. She became a suspect because she stood to gain an enormous inheritance, but in the end there was insufficient evidence to convict her and she went free. This movie puts patriarchy on full display, explaining why Lizzie would do such a shocking thing. Though its contents aren't all factual, it does accurately recreate the murders while adding interactions between Lizzie and a maid, making sense of the whole matter and evoking sympathy for Lizzie.

(Source: GagaOOLala)
This film is based on well-known lesbian couple Robin Greenspan and Lacie Harmon of Real Girl fame, bringing the true story of how they fell in love to the silver screen. The coolest thing about this movie is that the two leads talk directly to the audience, so it's like listening to an online talk. Throw in some images for support, and it feels like they're standing right in front of you, telling you the story of their relationship. The whole story unfolds very smoothly, breaking the boundary between movie and audience. Highly recommended!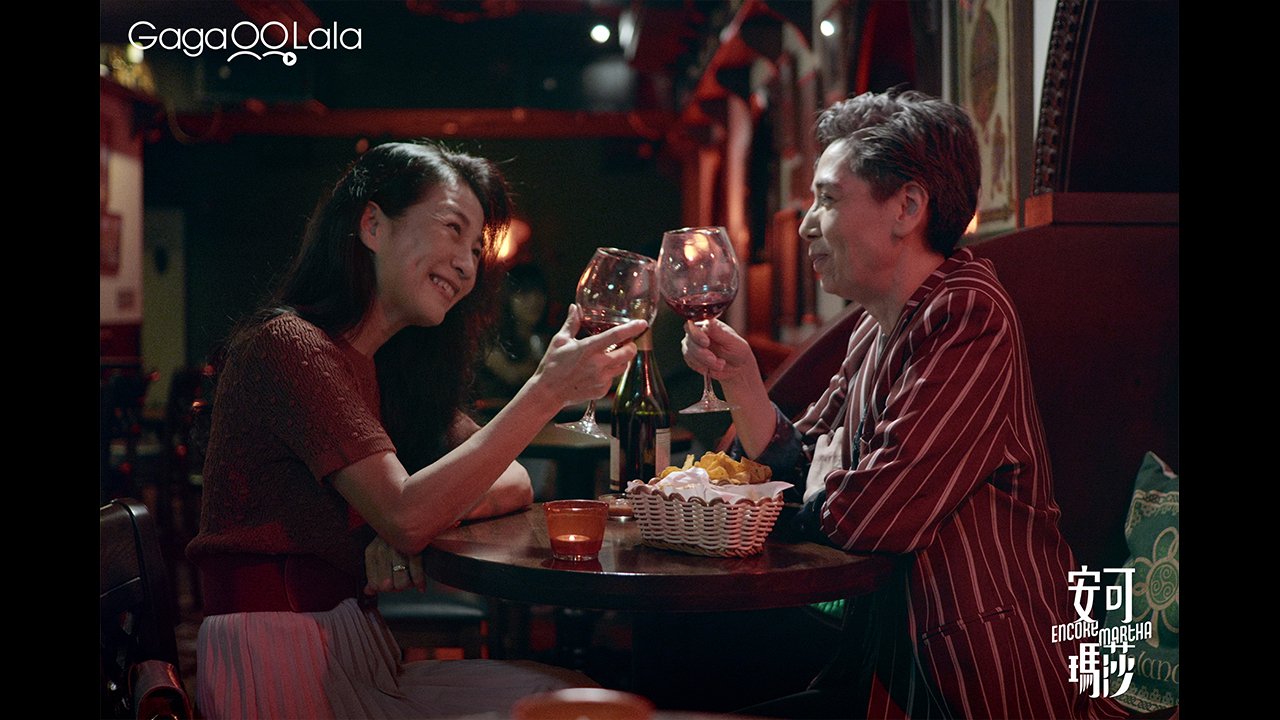 (Source: GagaOOLala)
This film was inspired by the incredible life story of Taiwan's female Elvis, Huang Hsiao-Ning. It's hard to imagine loving someone silently from afar for thirty years, but no doubt it's even harder to find the words to describe the feeling of meeting that person again after thirty years. Tammy Darshana Lai's charisma is on full display in this film. Now in her fifties, she's no less enchanting. Meanwhile, Fang Wen-Lin uses her consummate acting skills to bring Mandy convincingly to life, no matter as a mother or a young girl in love. This is a light short film. After watching it, I really wanted to head to a bar for a drink and a long-awaited reunion.

(Source: GagaOOLala)
This film is based on director Mika Imai's own experiences growing up. Hana and Ayumi, both deaf, meet through a sign language club and gradually fall in love. But this is Hana's first relationship with another woman, and she's full of uncertainty; when she gets up the courage to tell her family about it, they object, further destroying her confidence. Later, Ayumi suggests that they go to Tokyo together for a deaf LGBT event. Upon seeing so many people like herself, Hana becomes more certain that she wants to be with Ayumi. One unique thing about this movie is that there's dialogue, but without sound—the characters all use sign language. In one particularly memorable scene, Hana comes clean to her parents, only to be met with their rejection. Even without sound, their interactions and facial expressions are heartbreaking. Director Mika Imai herself is both deaf and LGBT, and attended a school for the deaf as a child. Seeing the pressure faced by LGBT people in a conservative environment, she was forced to hide her sexuality; as a minority within a minority, her road has been a tough one to walk. I hope that this film will show everyone that there are people like her out there, seeking their own happiness.