Living alone in a foreign place like Hong Kong can be daunting. What about being a transgender person at the same time? More than 30% of the immigrants in this city are from the Philippines and to many of them, living in Hong Kong apart from their family is just as liberating as it is frustrating. The last episode of GagaOOLala's Queer Hong Kong meets with two transgender immigrants from the Philippines to discuss their personal experiences and the cultural differences between the two territories.
Trans refers to someone whose gender differs from the one they were born with. Born male, not once had Brenda Alegre doubted her identity as a female. Alegre, originally from the Philippines, has lived and worked in Hong Kong as a professor for seven years. "The LGBT culture there (Philippines) is more vibrant, more out in the open. I know some people might assume that it's a very accepting culture, but I describe it as tolerant," says Alegre on the International Day against Homophobia, Transphobia, and Biphobia (IDAHOTB) in Hong Kong. Many migrants from the Philippines did not have a chance to explore their sexuality because in Filipino there is only one term, "Bakla", for a person who was assigned a male gender at birth but have adopted feminine manners. Instead of being celebrated for their diversity, the LGBTQI+ community in the Philippines is still struggling with the binary idea of the "Bakla" and the "tomboy".
Marrz Saludez Balaoro is a transgender man, a husband, an activist and one of the 180,000 Filipino helpers living in Hong Kong. Fellow migrants call him "dito", which means lovely uncle. Balaoro has helped and sheltered numerous migrants in need since he moved to Hong Kong in 1981. "My wife's name is Ina and we've been together for almost 10 years in HK. We got married last year. She was my first girlfriend." Balaoro never transitioned but has always identified himself as a man. Aside from money, health and risk, many migrants are faced with a similar dilemma because their contracts require them to stay as a female throughout their time in Hong Kong.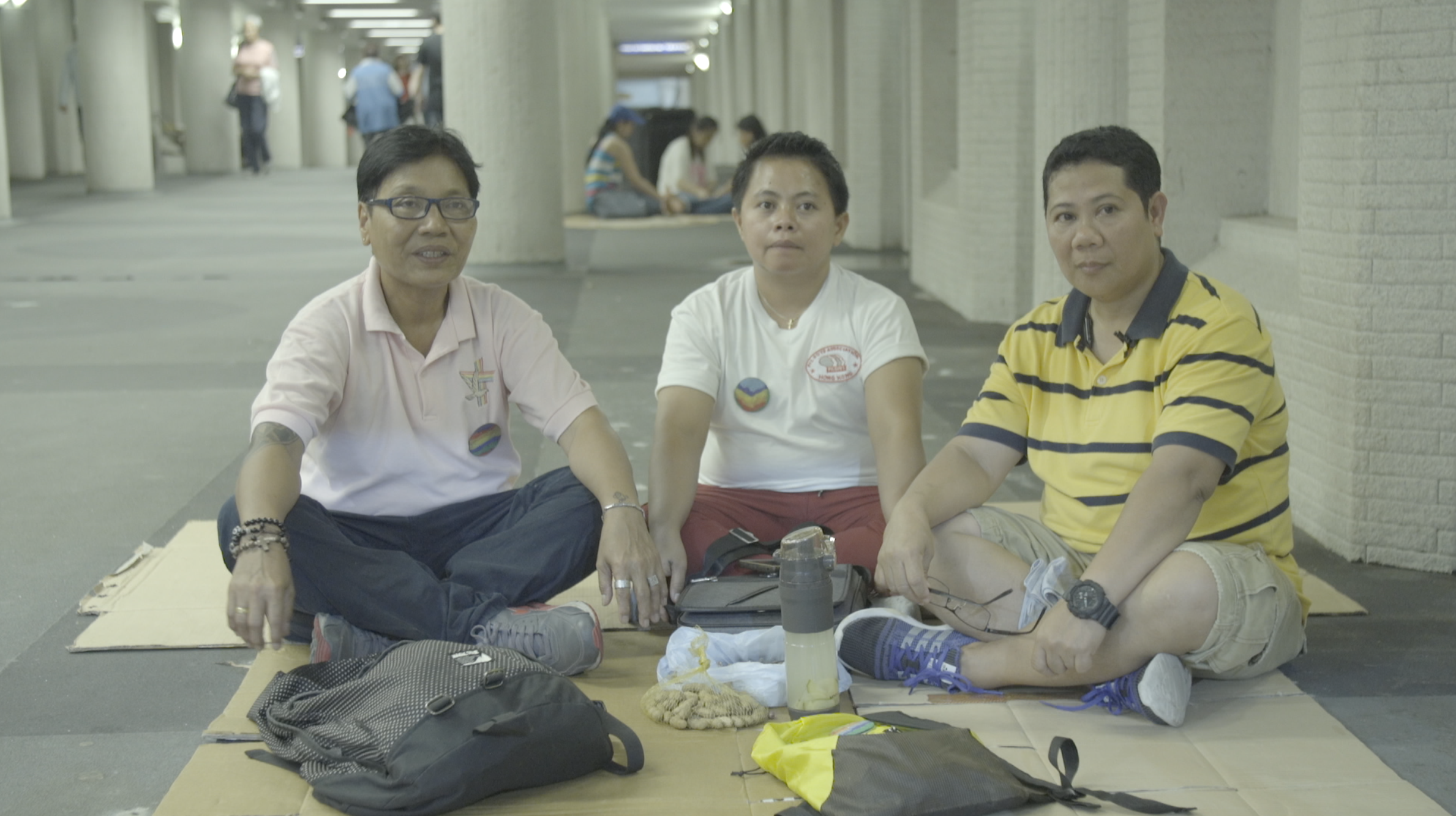 Marrz together with other transmen house-workers.
Hong Kong Pride is taking place this Saturday, calling for a law to ban discrimination on the basis of sexual orientation. It affects not only the locals but every member of the LGBTQ people living in Hong Kong such as Brenda Alegre and Marrz Saludez Balaoro. Being LGBTQ and a migrant are, unfortunately, great difficulties but there are no obstacles love cannot overcome.
Learn more about Brenda, Marrz and many, many other stories about the LGBTQ community on the fourth episode of Queer Hong Kong. After this week, the new docuseries from GagaOOLala will move to the Philippines with Queer Philippines. All episodes will be available for free on GagaOOLala.
GagaOOLala is Asia's first LGBT film platform with more than 850 queer titles including films, documentaries, shorts, series and our own original content! Available on Brunei, Cambodia, Hong Kong, Indonesia, Laos, Macau, Malaysia, Myanmar, Philippines, Singapore, Taiwan, Thailand, Vietnam.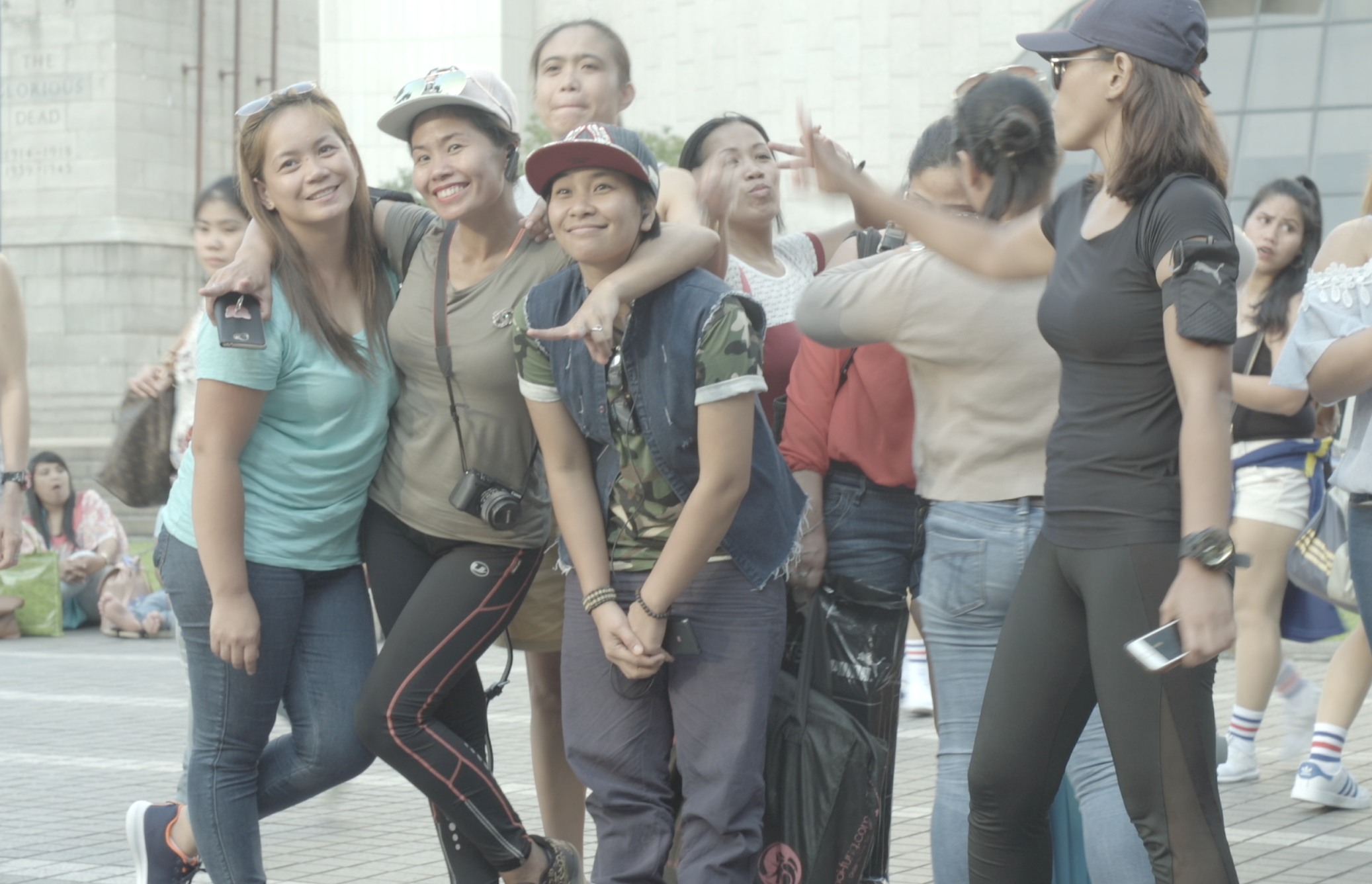 The vibrant Filipino community on the streets of Hong Kong