Director Wang Yu-Lin, whose previous work 7 Days in Heaven (2010) was a real blockbuster in Taiwan, has just released her newest feature, the heart-warming film, Alifu, the Prince/ss (2017). It tells the story of Alifu and his friends, and their courage to follow their dreams. It was nominated to Best Original Screenplay and Best Supporting Actor at the Golden Horse Awards film festival. The film's love stories are priceless, but the kiss scene between gorgeous have definitely caught most of our attention.

Source: 海鷗影業
At the beginning of the film there is a sexy kiss scene: Handsome girl Chao Yi-Lan and catwalk model Zhang Dong-Qing kiss in the middle of the street. Their story is about to come to an end and they decide to share a goodbye kiss. But, unexpectedly, Zhang Dong-Qing goes mad and bites Chao Yi-Lan's lips, which causes her to bleed, and then she angrily leaves. An interested fact is that the actresses did an excellent job in their first take (the crew could not look away!). But the director asked for a second one and the result was even better than the first. The editors then decided to put this scene on the trailer, let audience have a first peek to this sensual moment!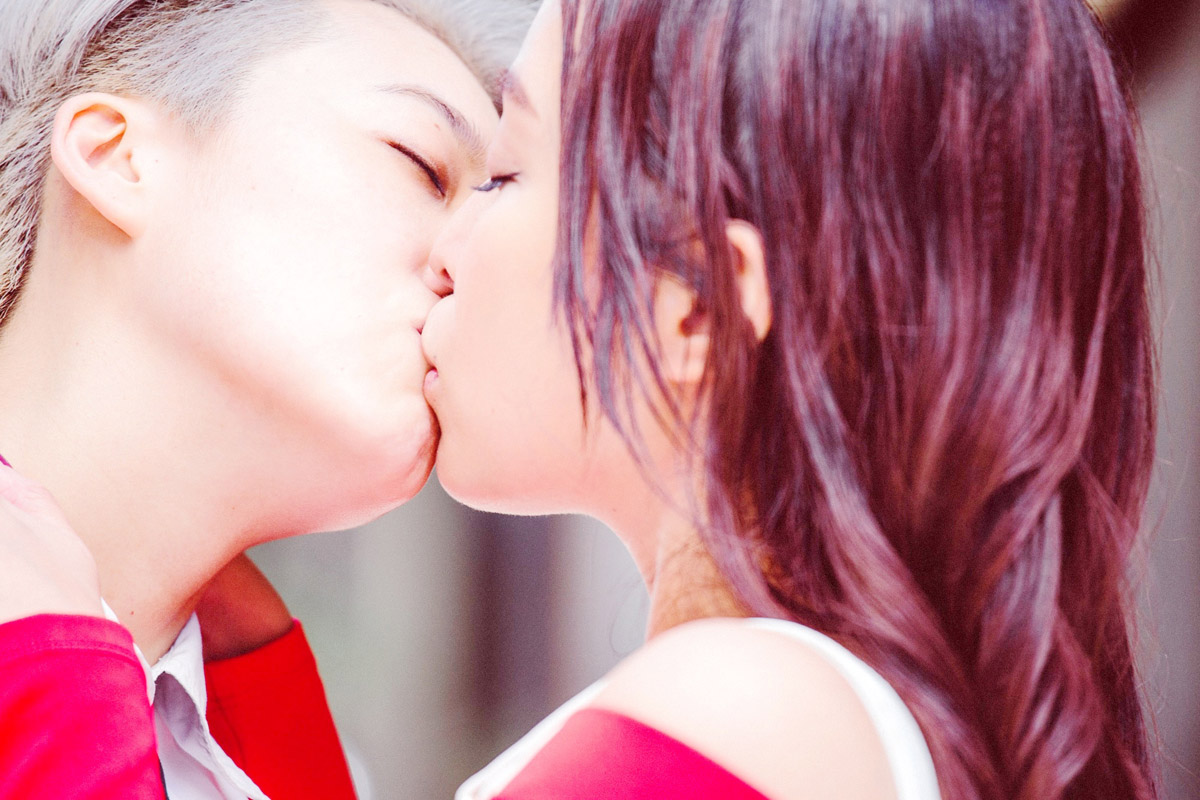 Source: 海鷗影業
Alifu, the Prince/ss not only has a splendid kiss scene, but also a thrilling bed scene between Utjung Tjakivalid and Chao Yi-Lan. However, the actors had no chemistry between them and asking them to shoot the sex scene made them utterly awkward. The director, then, asked them to take a walk together near the beach. After they came back, the bed scene shooting went really smoothly, despite some minor… inconveniences: Chao Yi-Lan felt she had to wash her teeth many times beforehand, and during the shooting she had to hold Utjung Tjakivalid's hands and put them on her breasts. She had to do double the work!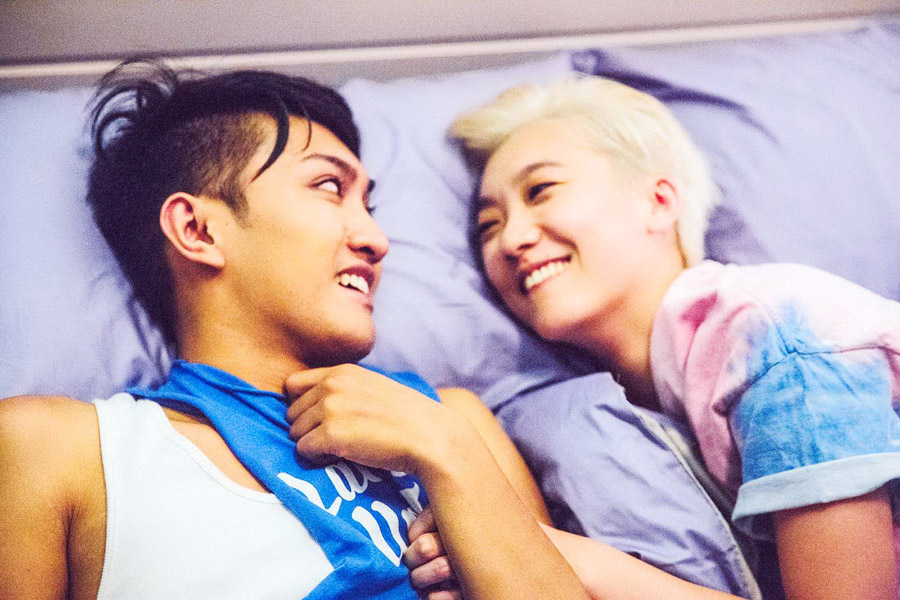 Utjung Tjakivalid and Chao Yi-Lan / Source: 海鷗影業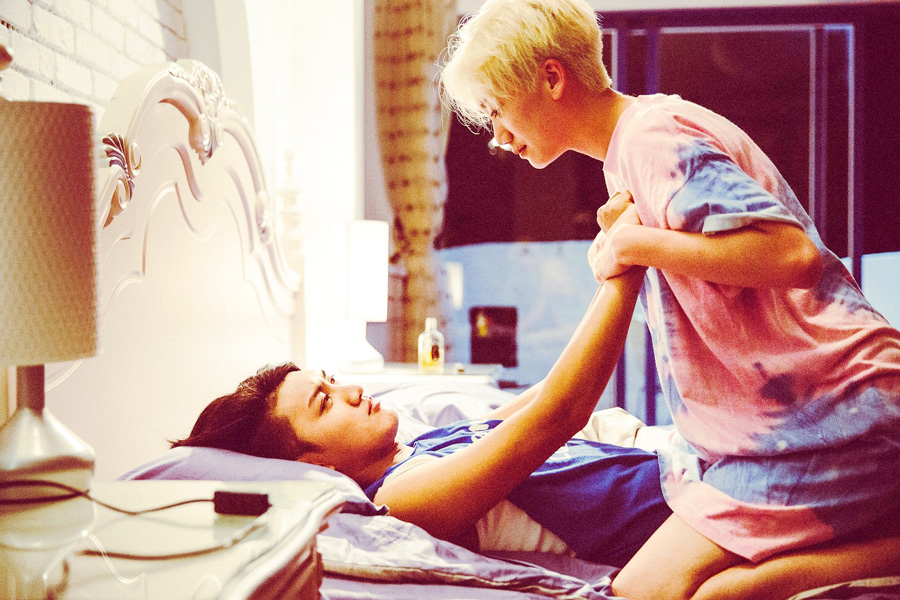 He needed a little help... / Source: 海鷗影業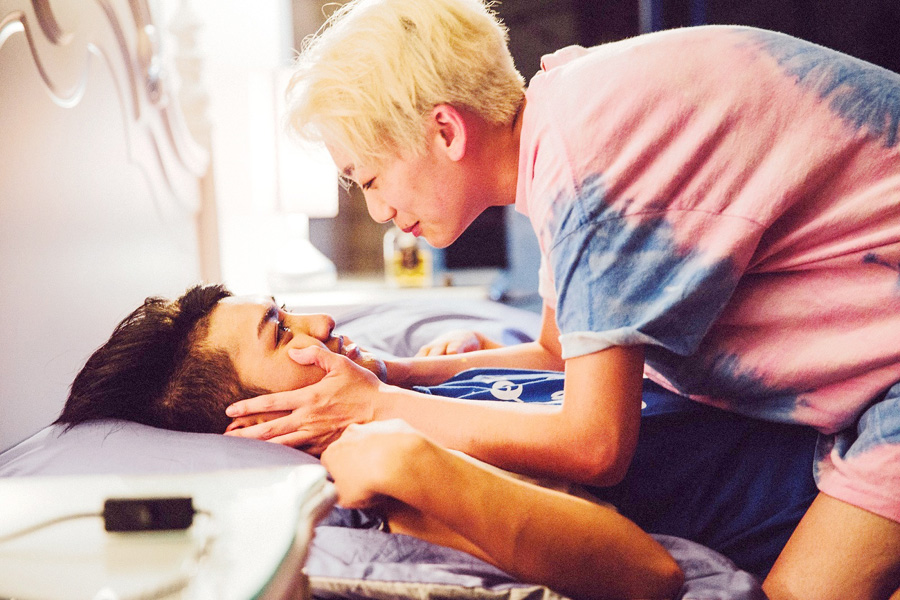 No sexual chemistry between the two of them! / Source: 海鷗影業
Alifu, the Prince/ss reflects several lifestyles of our current days. Besides a surprising storyline, the whole cast is just superb. Supporting actors Wu Pong-fong and Bamboo Chen's performances are also tremendously appealing. There's a very funny sexual metaphor related to "donuts" in this film that helped Bamboo Chen get nominated for Best Supporting Actor at the Golden Horse Awards. Alifu is the name of Prince or Princess of Paiwan people. It is a neutral name: Alifu can be a man or a woman. The director used this idea quite brilliantly to connect with the main character's sexual identity. Alifu, the Prince/ss premiered at the 30th Tokyo international Film Festival and was released in Taiwan on October 27, 2017.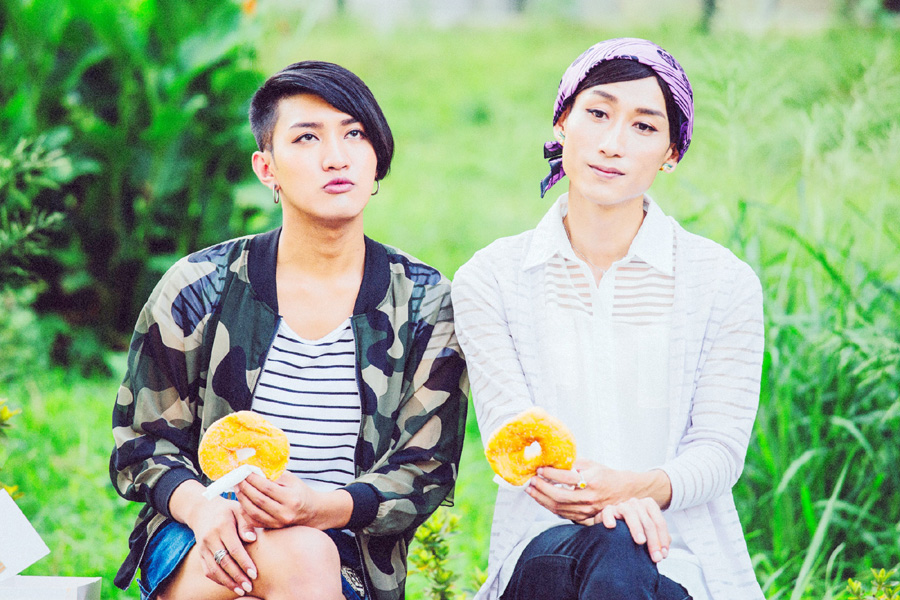 Bamboo Chen (right) has been nominated to several for his brilliant performance / Source: 海鷗影業
Alifu, the Prince/ss trailer: