Have you ever heard about an organization called Hand Angels? It an organization run by volunteers that provides sexual services to the disabled.
Our hosts from Queer Taiwan, Diana and Leo, have prepared something very special for Episode 3 and interviewed many important figures related to this organization, including its founders Vincent and Zheng Zhi-Wei, volunteers, and people that have used their services.
Hand Angels was founded more than 5 years ago to provide sexual service for the mentally and/or physically disabled. "It may be difficult for them to even watch porn," one of the volunteers say. There are some other issues to considered: many disabled people have no privacy because the doors of their rooms are removed so other people can keep an eye on them.

One of the Hand Angel founders: Zheng Zhi-Wei
"When your limbs are tied and you are horny, it Is very difficult to relieve you[email protected][email protected]!wv(69#$=AWE#@qh$m195N(m=)rself"
One of the founders, Vincent, explained how every volunteer need to pass a two-month training program in order to know and understand to understand disabled people's bodies and their thoughts. Vincent and Hand Angels strongly disagree with treating disabled people with condescension, and in Hand Angels they try their best to treat everyone equally and make them feel comfortable.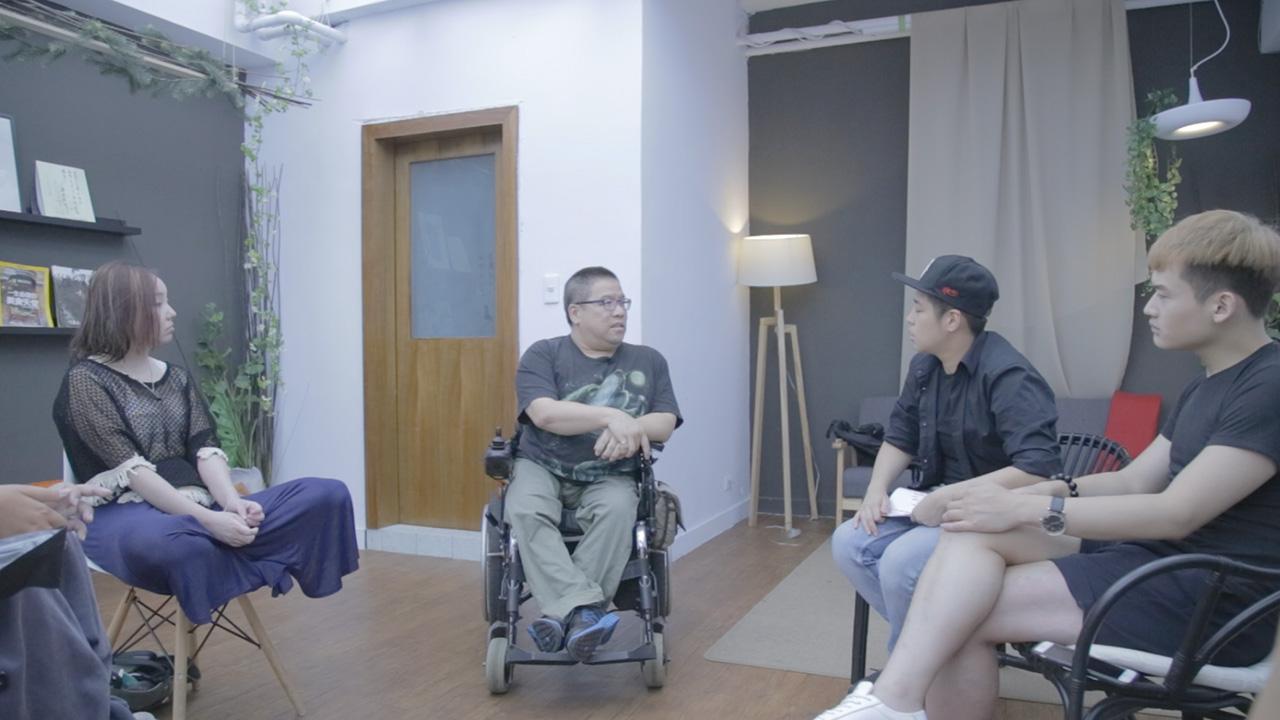 Hand Angels staff with Queer Taiwan's hosts
"Give me a chance to experie[email protected](dOdU2*@T+$GBzoiurpD-TrWNZz8(PCzOnce the beauty of sex."
Will some parents object to let Hand Angels provide service to their kids? Queer Taiwan also interviewed a father named Liu Jun-ling, who has two severely disabled children. He totally supports Hand Angels, and he thinks that sex is also a necessary part in life.
"Why can't we face the issue? I don't think there is anything bad in it. Maybe after getting the help from Hand Angels, they will open up about their desires and imagination." One of Hand Angels users, Wu Xing-hong, confessed that after getting the service he changed his attitude towards girls. He said that, although everyone can only apply for the service three times, everyone should experience the beauty of sex.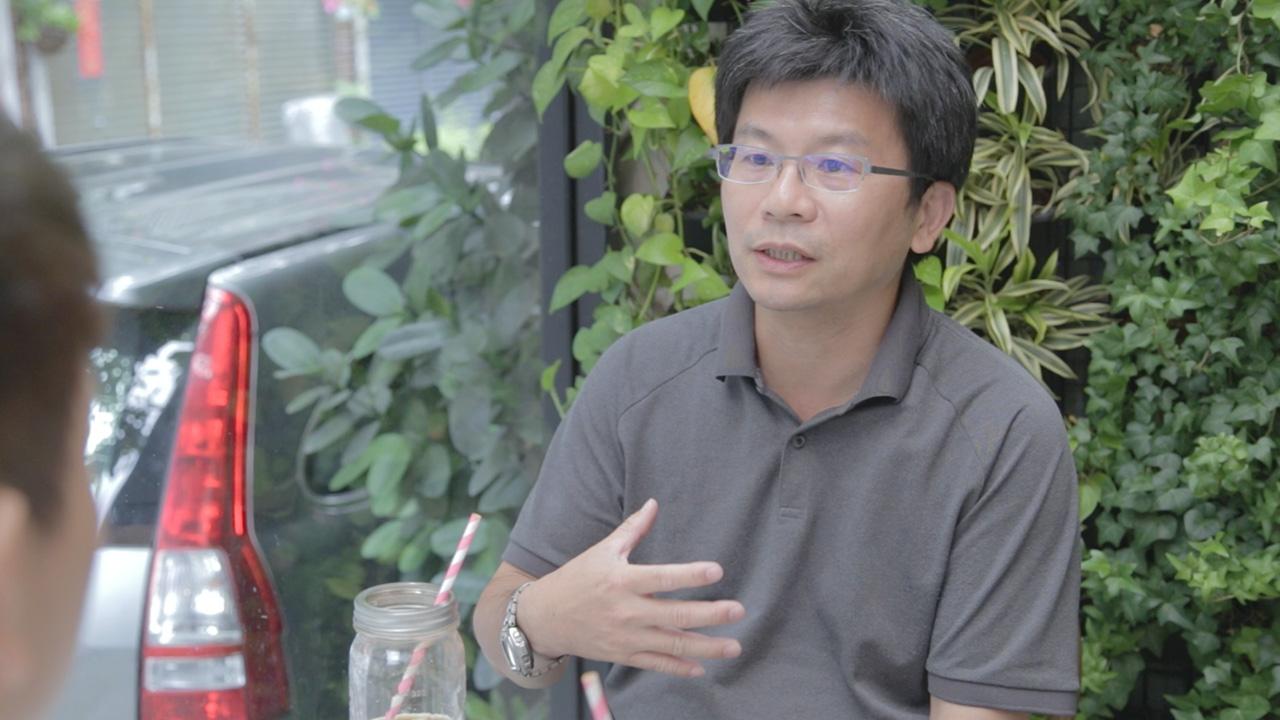 Liu Jun-ling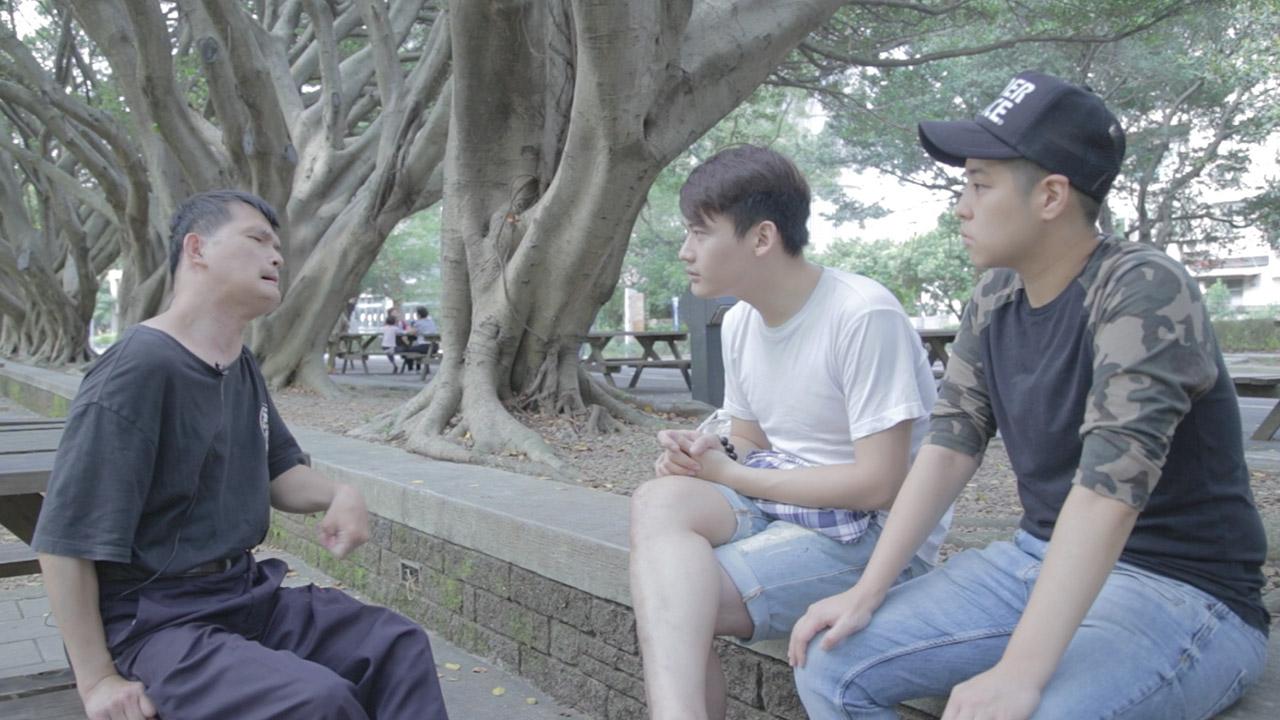 Wu Xing-hong
Do you want to watch all the episodes of Queer Taiwan? Visit GagaOOLala now!