We hope we can keep pushing for more unique stories like the ones in Queer Taiwan. That is why we are currently producing our second series, Queer Asia, to give visibility to LGBT issues in the region. If you want to be a part of it, please, check and share our crowdfunding page. 
Maybe you are familiar with the term drag queens, but have you seen a live performance? Do you know what makes it so exciting?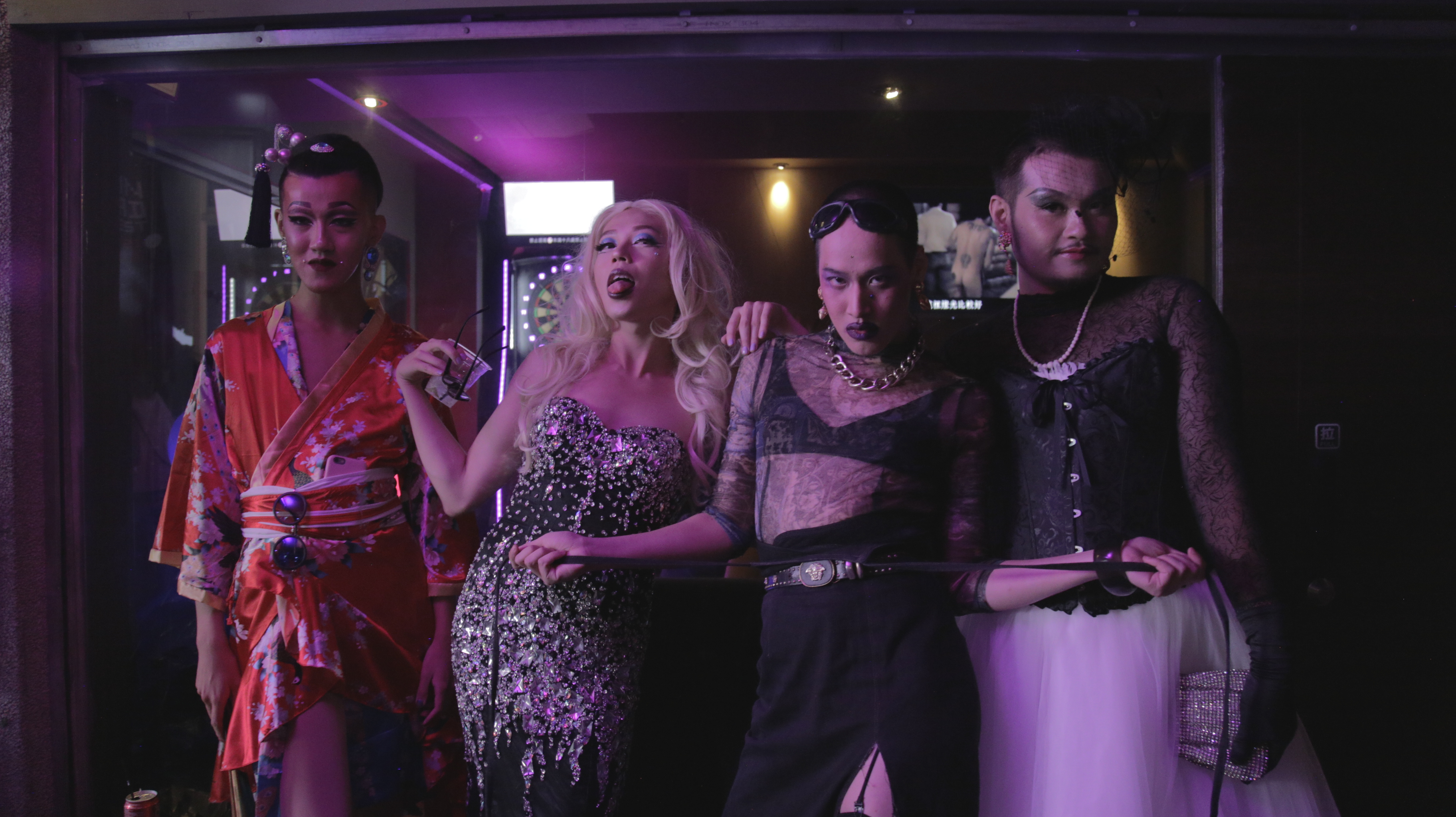 In the second episode of Queer Taiwan, GagaOOLala's first original series, hosts Leo and Jin interview a professional drag performance group, Slutty Pomi. The members of Slutty Pomi include two men, Yao Yao and Fei Che (both of them eye-catchers), and two women. We strongly encourage everyone to watch their performance. Slutty Pomi do not think of their performance as cross-dressing. They prefer to define their performance as "not like a woman nor a man." However, the two boys confess they do not want let their families know that they are doing this kind of shows since their parents "don't like this kind of people." As you can imagine, there is a lot of social and artistic pressure behind each performance.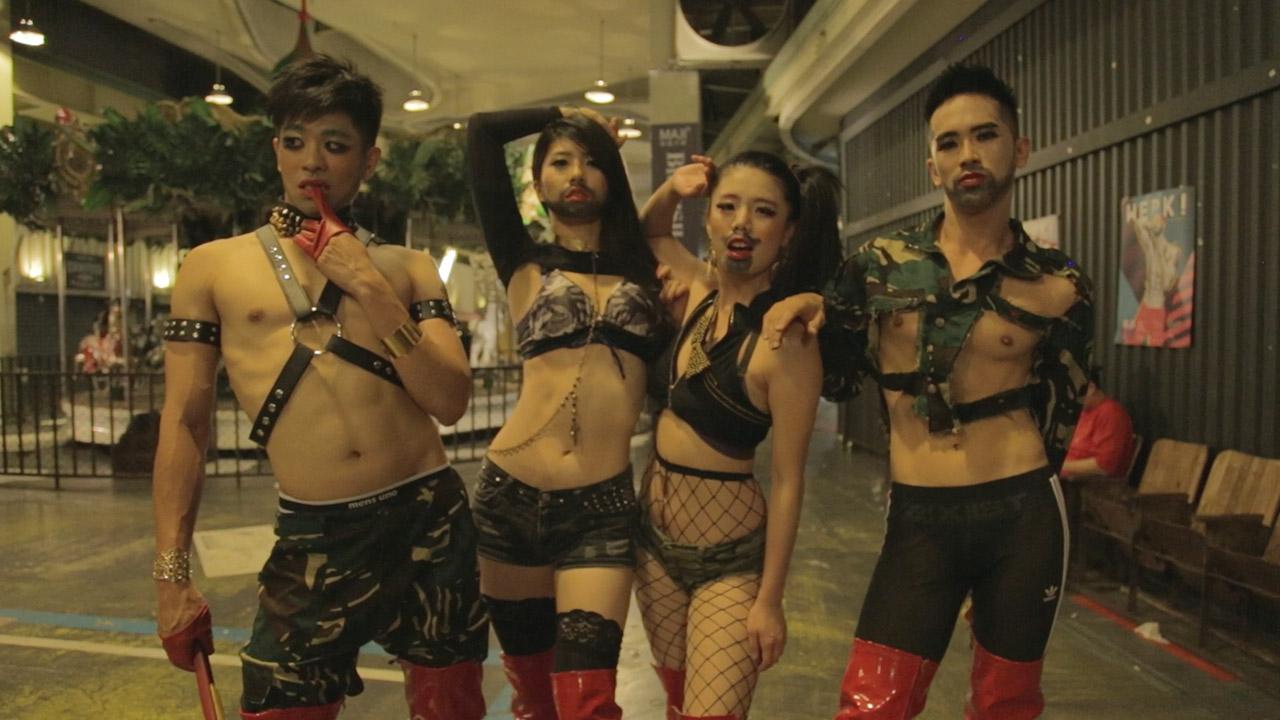 Another interviewee, Fei Fang, invites the hosts to his house to discuss his job as a drag queen with his parents. Fei Fang said that, although people call his performances a drag queen show, he has been wearing his mother's cheongsam for fun since he was a child, and his mother even took pictures of him with it. Fei Fang's parents are fine with his lifestyle: "Once you finish your homework, you can play with whatever you want." It shows n78YS)9civscK+SwILweKsUwjD4XwN!QFOESGfUdMG2#0QZs1Ythat Fei Fang and his family have enjoyed a quite open education. Yet Fei Fang's father shows another attitude towards same-sex marriage, which makes the interview quite tense.

Fei Fang's family
In this episode, there are many interviewees revealing their real thoughts about cross-dressing. Including Magnolia, a British immigrant who has lived in Taiwan for many years. He has been a feminine boy since he was a kid. After growing up, he realized he could wear dresses, put on makeup and huge wigs… it was up to him. So, he started his drag queen career. Another drag queen, Angelala, has a wife, and his wife's attitude towards his performance is quite surprising. Stage designer Alvin has a bar around the Red House, he puts on a stage for drag queens every two months. Why drag queens are so important to him? Why has he never given up his passion? All these amazing drag queens' stories are waiting for you on Queer Taiwan!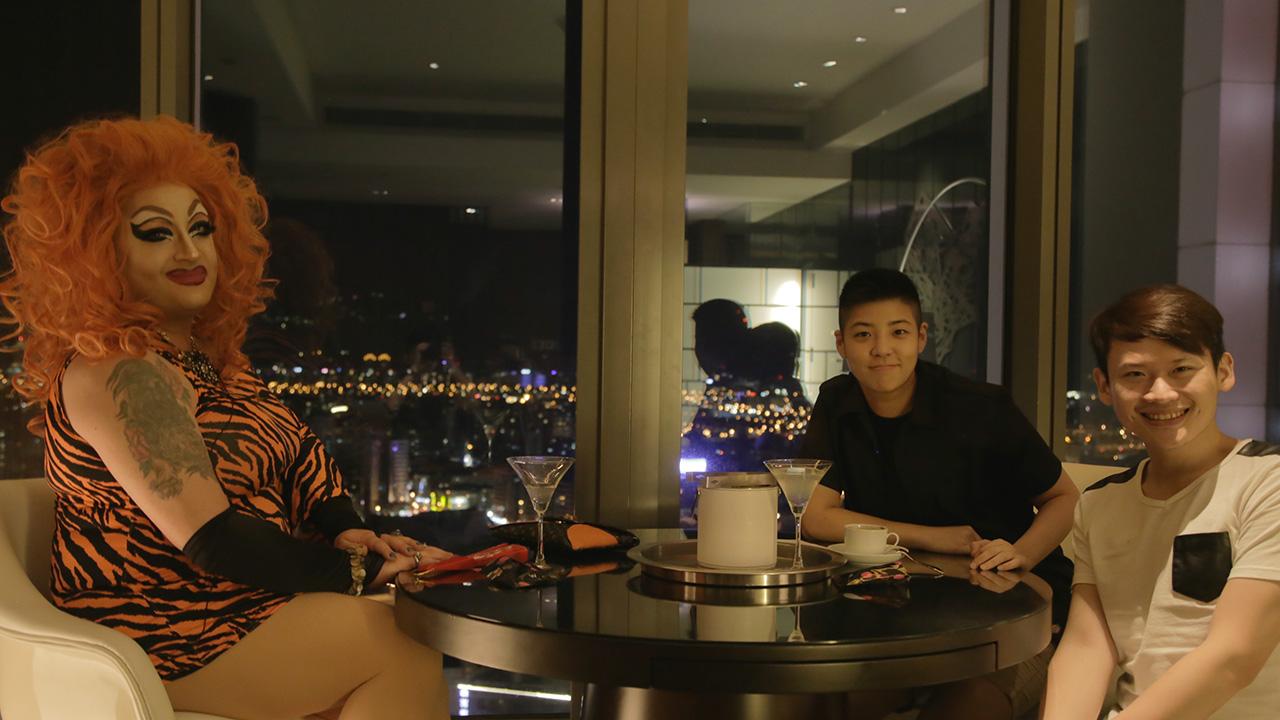 Remember that Queer Taiwan is available FOR FREE on GagaOOLala!