Papa & Daddy, the wildly popular comedy series from the Queer Up the Volume anthology, went up on GagaOOLala in 2021 and immediately smashed records, setting a new high for most views ever in the first week of availability, and going on to take third overall for most-clicked gay title of the year. Fans all over social media have been clamoring for a second season ever since the first one finished airing, in hopes of getting more of Taiwan's one and only queer family comedy.
Now all their wishes are about to come true. After ten months of planning and pre-production, director Nancy Chen of Papa & Daddy and History4: Close to You returns to the director's chair. Her decision to begin shooting as spring turns to summer truly displays her loving care for her cast and crew.
She said, "filming in March and April is truly wonderful—it's neither too hot nor too cold, so we have more flexibility when it comes to costuming. Plus, there's a lovely breeze whenever we're shooting outdoors, so everyone on set has a good time. This time we made a point of having a scene with our actors picnicking together at Daan Forest Park as a way of helping them feel closer as a family, which suits Papa & Daddy's light comedic tone." She added, smiling, that it most certainly wasn't influenced by watching recent Oscar nominee Drive My Car.
Executive producer and founder of GagaOOLala Jay Lin also comes to the second season filled with confidence: "In contrast to our past collaborations with other production companies, this time GagaOOLala is stepping up to create the second season of Papa & Daddy. The success of the first season surpassed all expectations. Our goal is to match the show Modern Family from the US, and keep going with fan support for many seasons to come."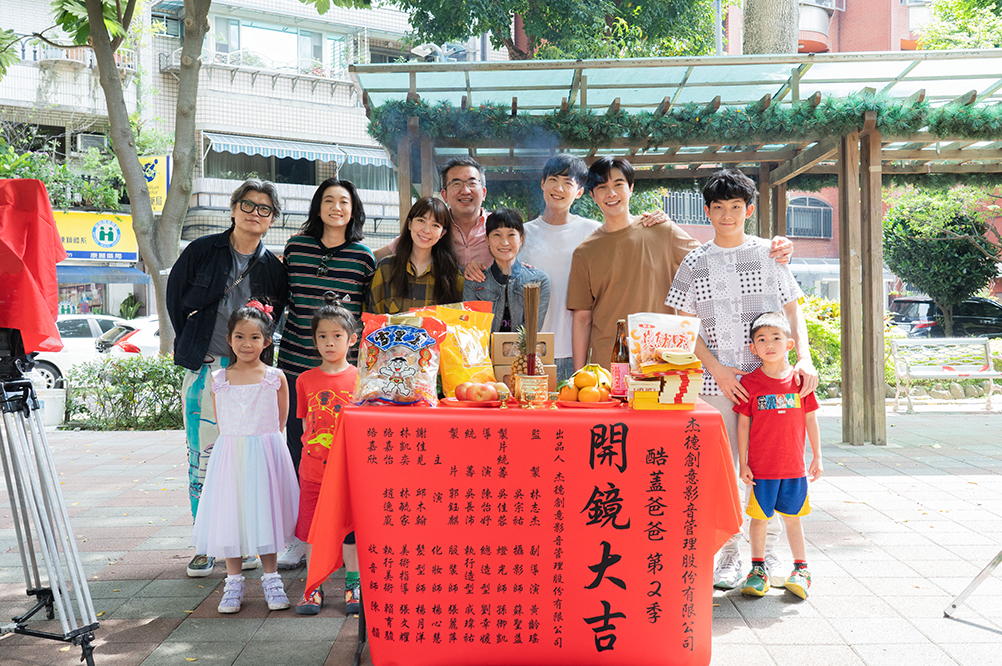 Malaysian star and lead actor Melvin Sia was in attendance at the ceremony to mark the start of filming. He was excited and very much looking forward to heading off to Hualien to shoot the second season of Papa & Daddy. "Hualien is a beautiful place," he said. "In the past we mostly filmed in Taipei, so changing up the location feels like opening up a whole new world. Over the course of the story, some of the characters have grown and changed, too, so a new place matches the change in mood. And I've already looked up all the best places to eat in Hualien—bao, stinky tofu, aiyu jelly, scallion pancakes with fried eggs, and a whole bunch of hipster cafes…I'm going to visit them all! Along the way I can introduce Hualien's beauty and amazing cuisine to fans all over the world."
Last season, he played father and son with talented child actor Kaikai. While doing media appearances and interviews, he revealed that he's always dreamed of having a child of his own. Now, back for the second season, he's overjoyed to get to be a doting father all over again. He exclaimed, "I'm a dad again! Twice over!"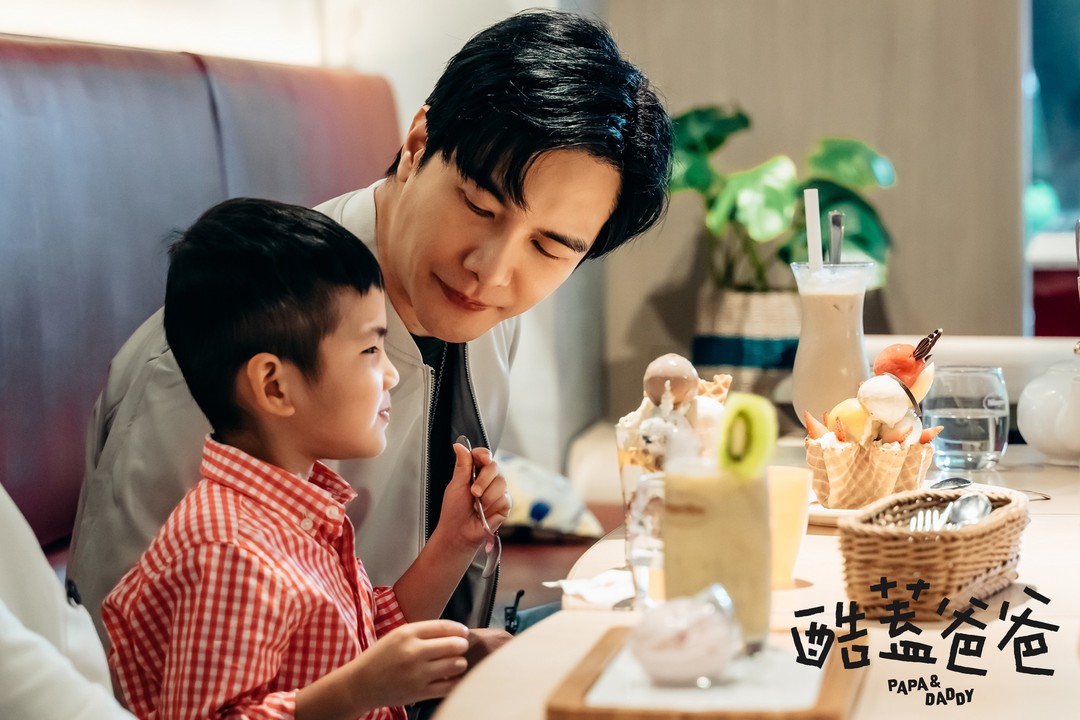 Chao Yi-lan and Jozie Lu's beautiful proposal scene in the first season had fans everywhere reaching for tissues. Now, riding on the back of Papa & Daddy's success, they're more popular than ever.
Ever since the first season finished airing, fans have been writing letters to the producers, pleading to see even more electrifying developments in their relationship. GagaOOLala has no intention of letting the fans down—the two of them have been invited to take a little time away from their wildly popular podcast A Lu Ba to bring their relationship back to the screen. This season, they have plenty of scenes together, guaranteed to satisfy fans' every desire! In addition, as they continue parenting their son Matt together, they'll have to figure out how to handle his fondness for dressing up like a princess.
Yi-lan said, "Our little star Matt has just recently grown his hair out long, so a lot of crew members thought he was a girl at first glance. When costuming was still being nailed down, the hairdresser just happened to put his hair up in a bun, and he liked it so much that it turned into his main hairstyle for the second season. It looks great, whether he's dressed as a boy or a princess. The most important thing is that he likes it!"
Jozie said, "Matt is a very mature child, both in the story and in real life—he's innocent, lively, adorable, and has his own way of looking at things. While working with him, I was bursting with maternal love. Sometime it made me think, maybe it would be nice to have a child of my own! Boy or girl, I respect their choices and the way they want to dress."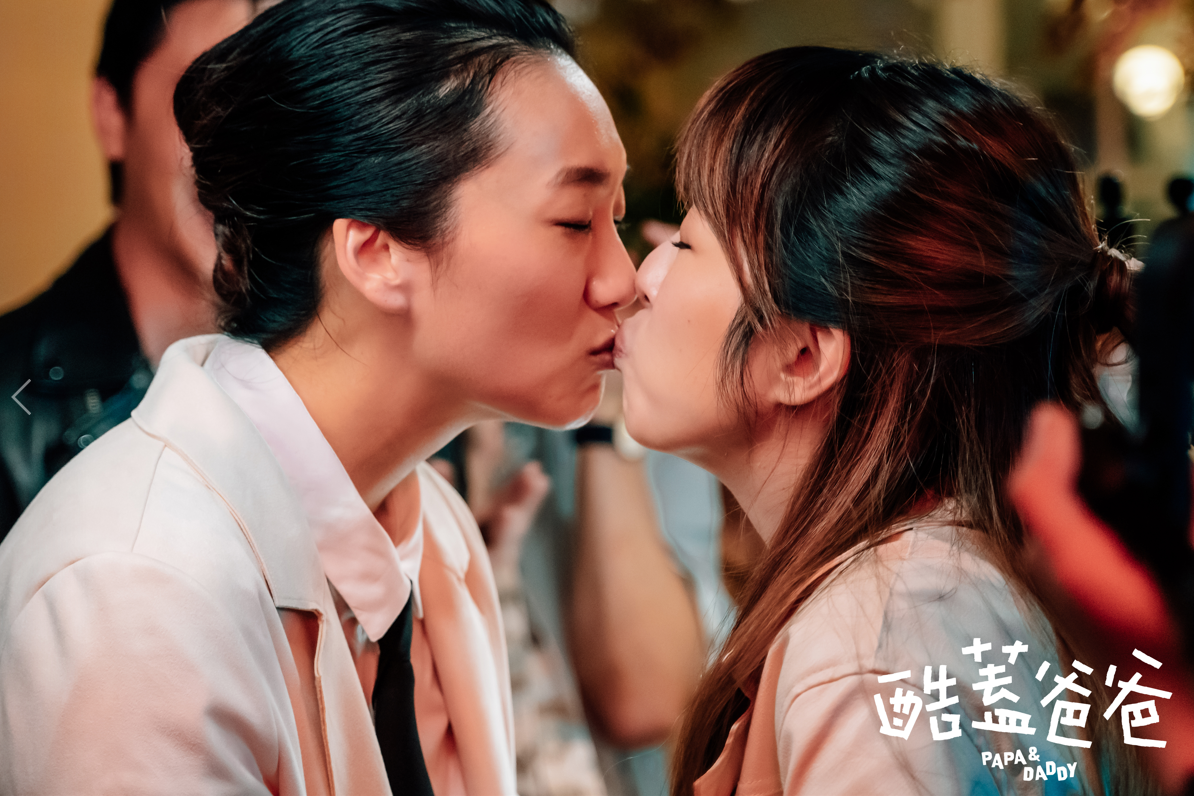 Papa & Daddy tells the story of Damian, who at the age of nearly forty returned to Taiwan from abroad and opened a pub in Taipei that turned into a popular hangout spot for the queer community. There, he fell in love with Jerry, a handsome young YouTuber. Now, their son Kaikai has reached school age, and they have to figure out how to raise their child, whether Jerry should come out, how to communicate with each other, and more—challenges no different from those of a straight couple.
The first season ends with the revelation that before Damian came back to Taiwan and started a family with Jerry, he married a woman in the United States and had a child with her. Stunned, Jerry leaves for his childhood home in Hualien to lick his wounds—a cliffhanger that has left fans anxious to know what will happen to their relationship next.
How exactly will these two couples face the twists and turns of the plot and the emotional highs and lows to come? The answer will be revealed in the second season of Papa & Daddy.
This time there are a number of new faces in the cast, including well-known actors Chiu Mu-Han, Helen Hsu, Jupiter, Winnie Wu, and Kuan Chin-Tsung, with cameos by special guests including queer activist Jennifer Lu, Korean YouTuber Hwan, and others—a very exciting cast indeed.
Filming is scheduled to wrap in mid-April. The global premiere across 218 countries is set for this August, bringing the beauty of eastern Taiwan and its cuisine to audiences worldwide just in time for Father's Day in Taiwan (August 8th) and Mother's Day in Thailand (August 12th).