Handsome Stewardess is the latest work by Taiwanese director Zero Chou (Spider Lilies, The Substitute). The romantic-comedy series follows Holly, a Taiwanese bartender (Lilu Wang, 王承嫣) who quits her job to become a flight attendant and follow her love interest, a karate champion from Singapore (Peijia Huang, 黃姵嘉). Some of the scenes in this transnational love story are set in some of the most famous landmarks of Singapore like the Maxwell Food Centre, Changi Airport or the Marina Bay Sands Hotel. This is the second series this year featuring both Taiwan and Singapore after the Mediacorp production All Is Well, broadcast in Channel 8 last August. Handsome Stewardess is an original production from the Taiwanese streaming platform GagaOOLala, currently available in 21 territories in Asia, including Singapore. The first two episodes of the series will be released this Friday 25th, with new episodes coming every Friday.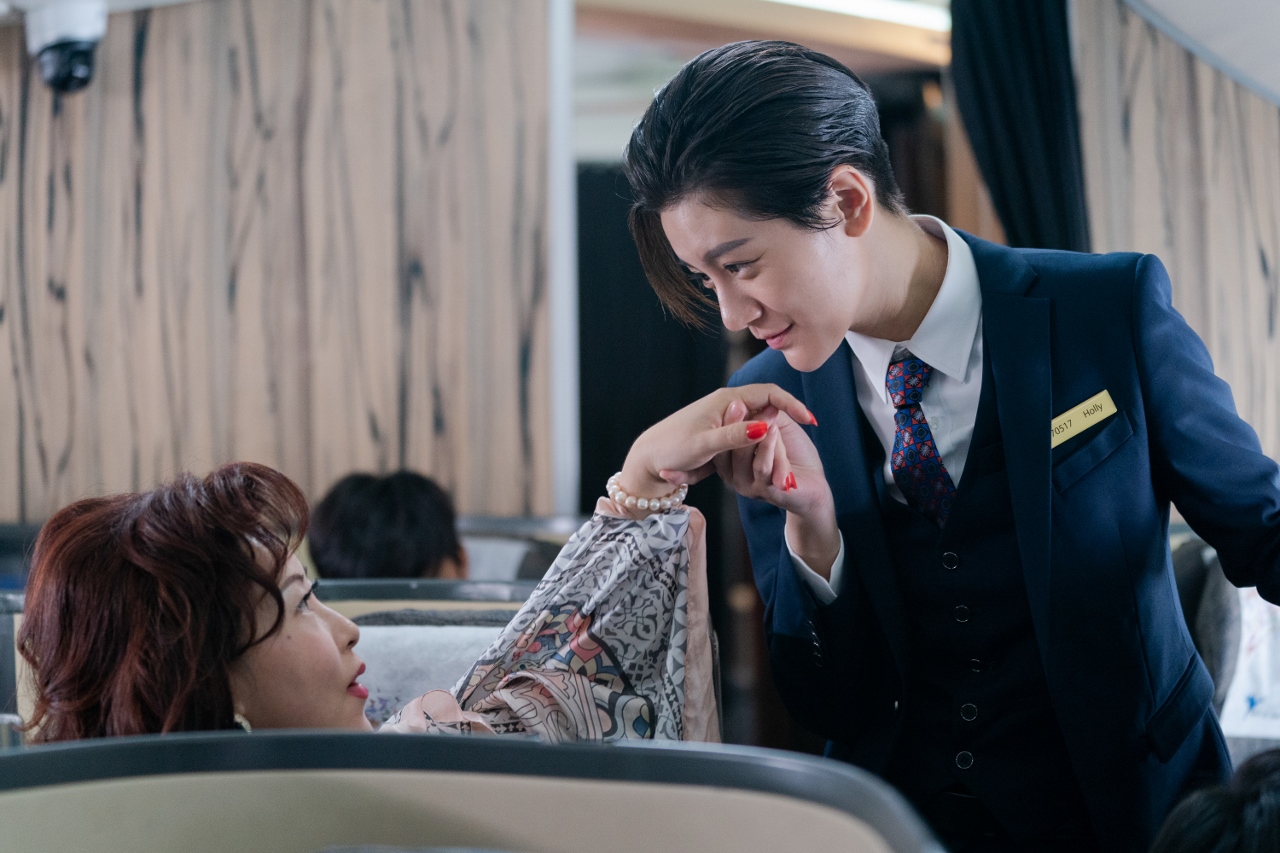 Handsome Stewardess is the third title under Chou's 'Six Cities Rainbow Project' that she initiated back in 2017, and aimed to tell female-centric stories from different places of the sinophone world. After Chengdu in We Are Gamily and Beijing in The Substitute, Singapore is the third city "starring" on this project. When asked about the reason behind her decision to set this story in Singapore, Chou explained that, "Singapore is the biggest transportation hub in Asia and that its airport is world-wide famous due to its cutting-edge infrastructure and, at the same time, the city is a symbol of extreme competitiveness. Therefore, it seemed like the perfect setting for the story of a flight attendant struggling to fit in at the workplace." She also added that the reason why she chose to focus on flight attendants was that they are people in a very contradictory please: "It is many people's dream job. You can fly anywhere in the world, there is a sense of freedom. But there are many restrictions at the same time, you have to please the passengers no matter what and you are forced to dress in a very sexist and unproductive way. I wanted to present these conflicts, but still in a comedic way."
The series' production in Singapore lasted for five days. The actors had time to enjoy and fall in love with the local food.  Peijia, who plays a Singaporean character, said that to prepare for the role (and the accent) she watched a lot of local dramas and also asked Malaysian members of the crew for advice and extra classes. In addition, Kenny J. Kuo (岱毅) plays an especially tricky character: a flight attendant from Hong Kong currently working in home. The audience congratulated him a few days ago during the premiere screening in Taipei for the perfect, and hilarious, mix of both accents.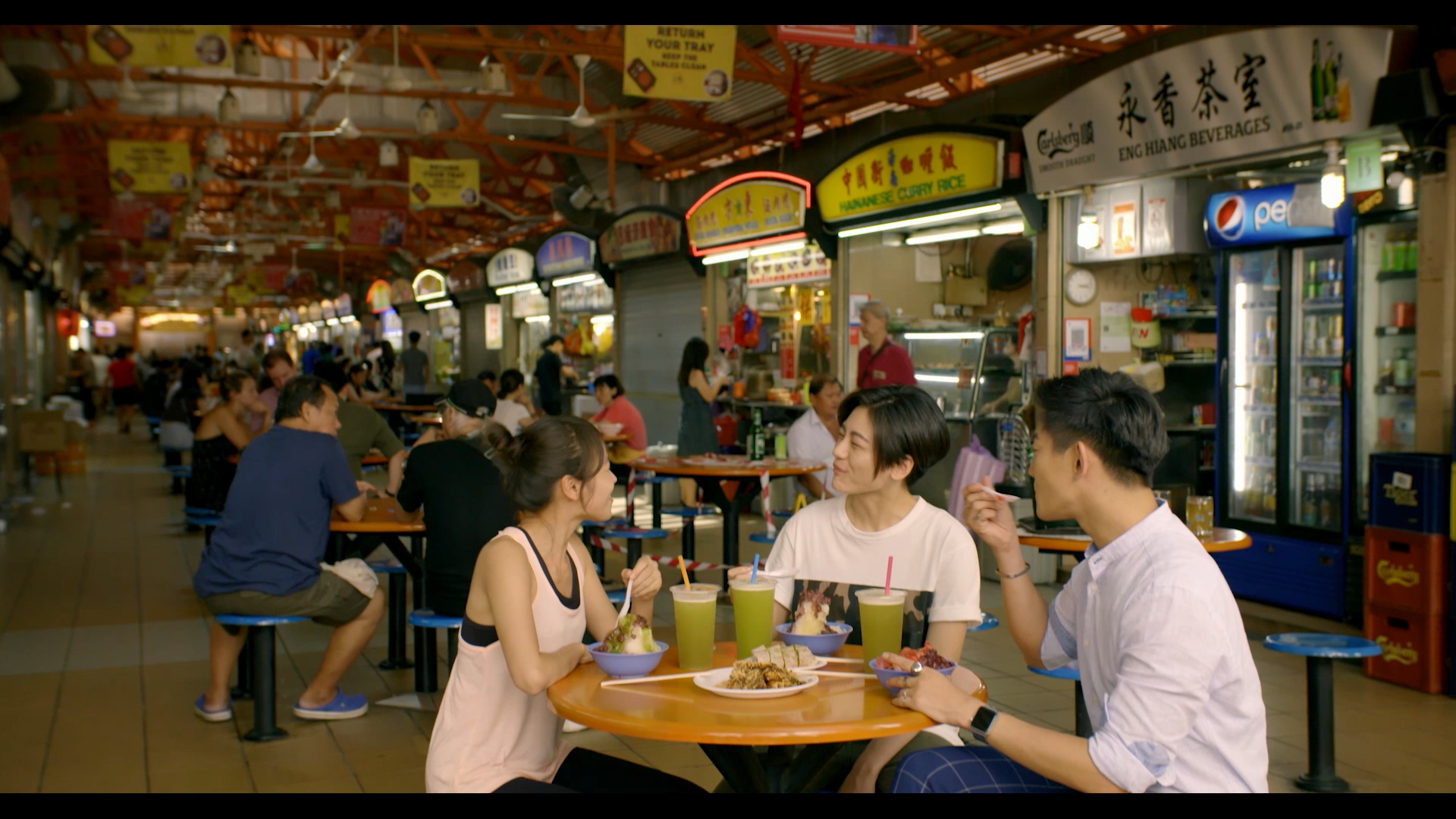 Official synopsis
Holly (Lilu Wang), a butch bartender from Taipei, meets Mong Lian (Peijia Huang), a karate champion visiting from Singapore. It is love at first sight but the distance between Taiwan and Singapore soon becomes their biggest obstacle. In order to spend more time with Mong Lian, Holly decides to apply for a flight stewardess position at a Singaporean airline. Little does she know the job comes with many gender biases, and she even gets harassed by one of the passengers. While Holly is left to sink or swim at her new job, Mong Lian has to figure out how to come out to her parents.
Handsome Stewardess premieres on October Friday 25th on GagaOOLala, with new episodes coming every week.