Days after Taiwan legalized same-sex unions, KASHISH Mumbai International Queer Film Festival has unveiled its Taiwan-focused program at the 10th edition of the festival this year. South Asia's biggest LGBTQ film festival celebrates this landmark triumph in LGBTQ movements by flagging off a partnership with a clutch of Taiwan-focused activities, such as screening of two short films, talk by festival guest Jay Lin, founder of GOL STUDIOS, and announcement of distribution tie-up with GagaOOLala, Asia's first LGBT-focused OTT media platform.
"This is all sheer serendipity. We initiated this partnership with Taiwan and KASHISH months ago and this judgment takes it to another level of celebration," said festival director Sridhar Rangayan. "Taiwan is definitely leading by example in the Asian sub-continent and surely India is following it. After the reading down of Section 377, marriage rights are the next thing on the cards for us and we will learn from the experiences of Taiwanese LGBTQ movement. We are fortunate to have Jay Lin with us at KASHISH, who has been both a leading gay activist and pioneering producer and distributor. We are thrilled by the decision and association," added Rangayan. 
Jay Lin is the Founder of Portico Media, the company behind GagaTai, LalaTai, HahaTai, and GagaOOlala, Asia's first and the world's largest LGBT online movie platform.  He is also the co-founder of the Taiwan International Queer Film Festival (TIQFF), and father of a couple of 2-year-old twins..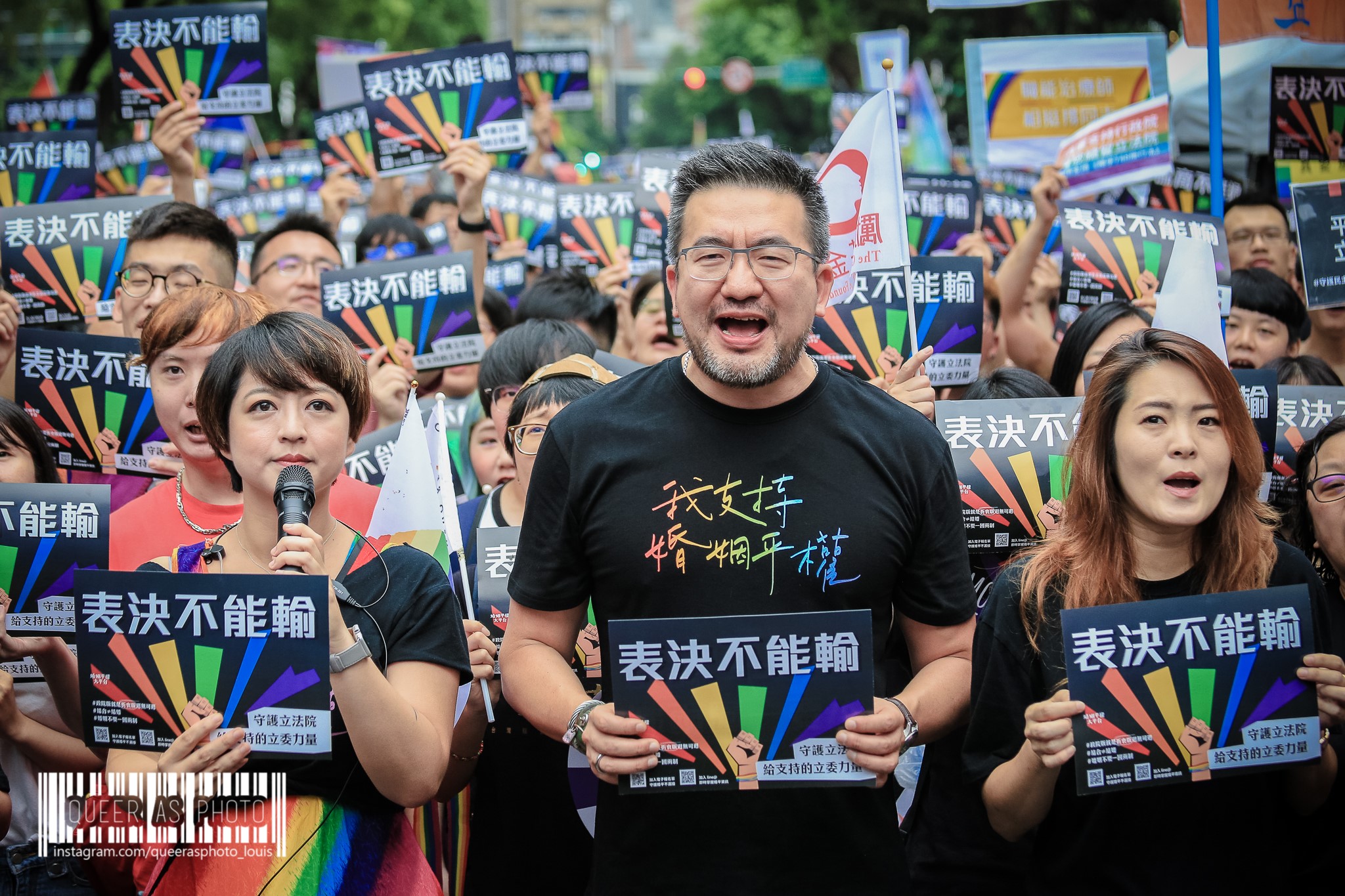 Jay Lin on May 17th, the day same-sex marraige became a reality in Taiwan / Source: Queer As Photo
"India is changing rapidly. What seemed impossible one year ago is now a reality, thanks to events like this film festival and the people behind it. For almost a decade, KASHISH has brought the best local and international LGBT films to the cinemas of Mumbai, building up an amazing community. Through this partnership, GagaOOLala strives to bring these diverse stories to more people in India and Asia, to places where queer film festivals are still unthinkable," said Jay Lin.
Jay Lin's GOL STUDIOS is sponsoring the Best International Short Film Award at KASHISH with a cash award of Rs.25,000 (around 360USD) and an offer of distribution for the winner on GagaOOLala. They are also co-sponsoring the panel discussion "Outreach and Distribution of LGBTQ Content" at the festival.
"It is an honor to support this award. Short films are the perfect vehicle for young and experienced filmmakers to showcase their talent and find their voice. We want to help queer Indian directors find their audience, and with this partnership their films will be now on GagaOOLala, available to be streamed in 21 countries around Asia", said Jay Lin. The platform is currently available in Taiwan, Hong Kong, Macau and all Southeast Asia, and next month it will official launch in all South Asia.
Taiwan! Let's Get Married! and Gentlemen Spa are two Taiwanese films that will be screened at the festival this year. Taiwan! Let's Get Married! is a short documentary about Taiwan's quest to become Asia's first country to legalize same-sex marriage. Gentleman Spa is a heartwarming story about a chubby gay man working as a janitor at a gay spa who dreams of a romantic relationship with attractive customers.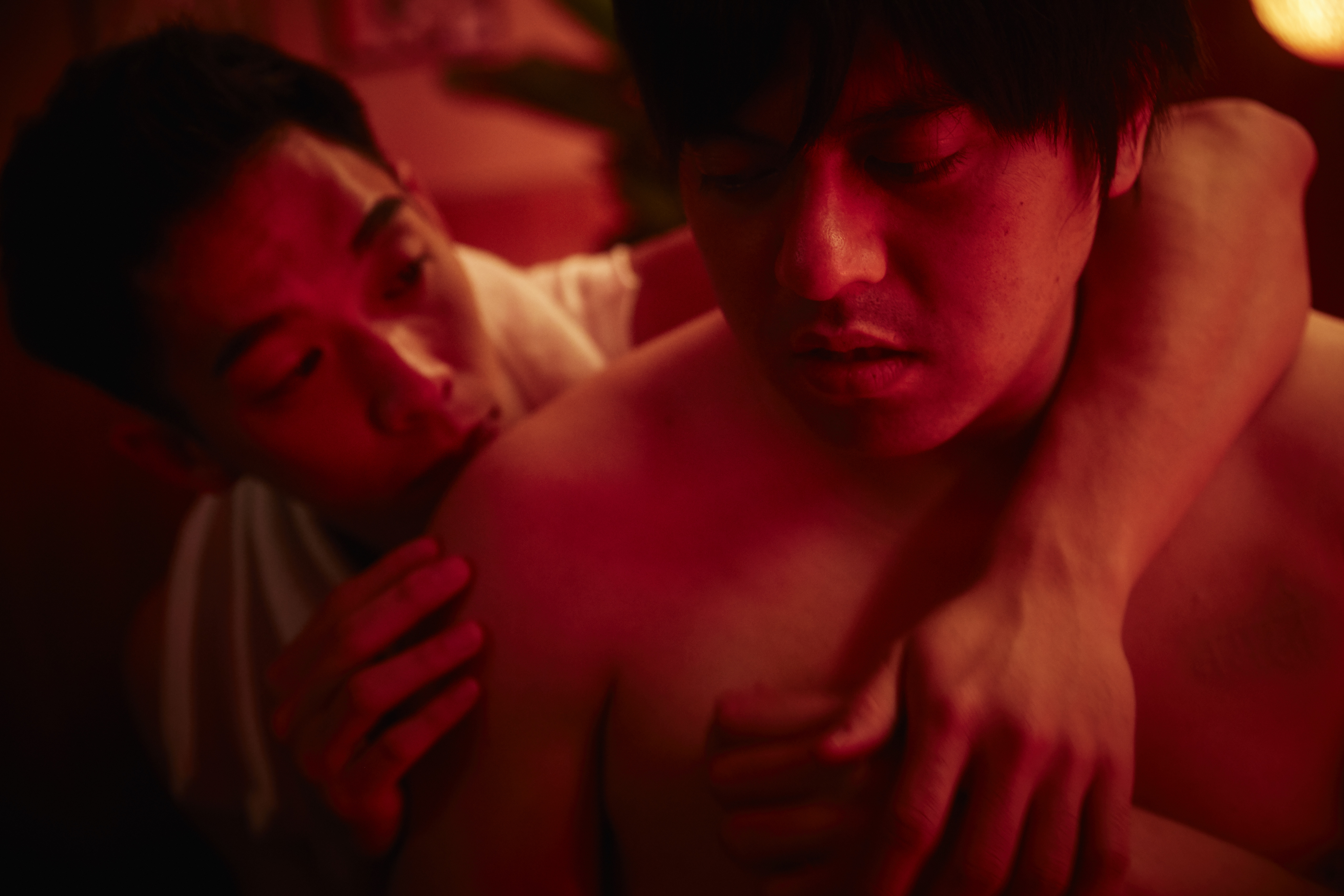 Gentleman Spa
On his previous visit to India, Jay Lin participated as a speaker at the panel discussion "Parenting and Acceptance" at the KASHISH Chalchitra Utsav, the day-long regional language LGBTQ film festival organized by KASHISH during Mumbai Pride Month.
KASHISH 2019 will take place from June 12th to 16th at two of Mumbai's iconic theaters Liberty Carnival Cinemas and Metro INOX. Around 160 films from 42 countries, including 31 films from India will be screened at the festival.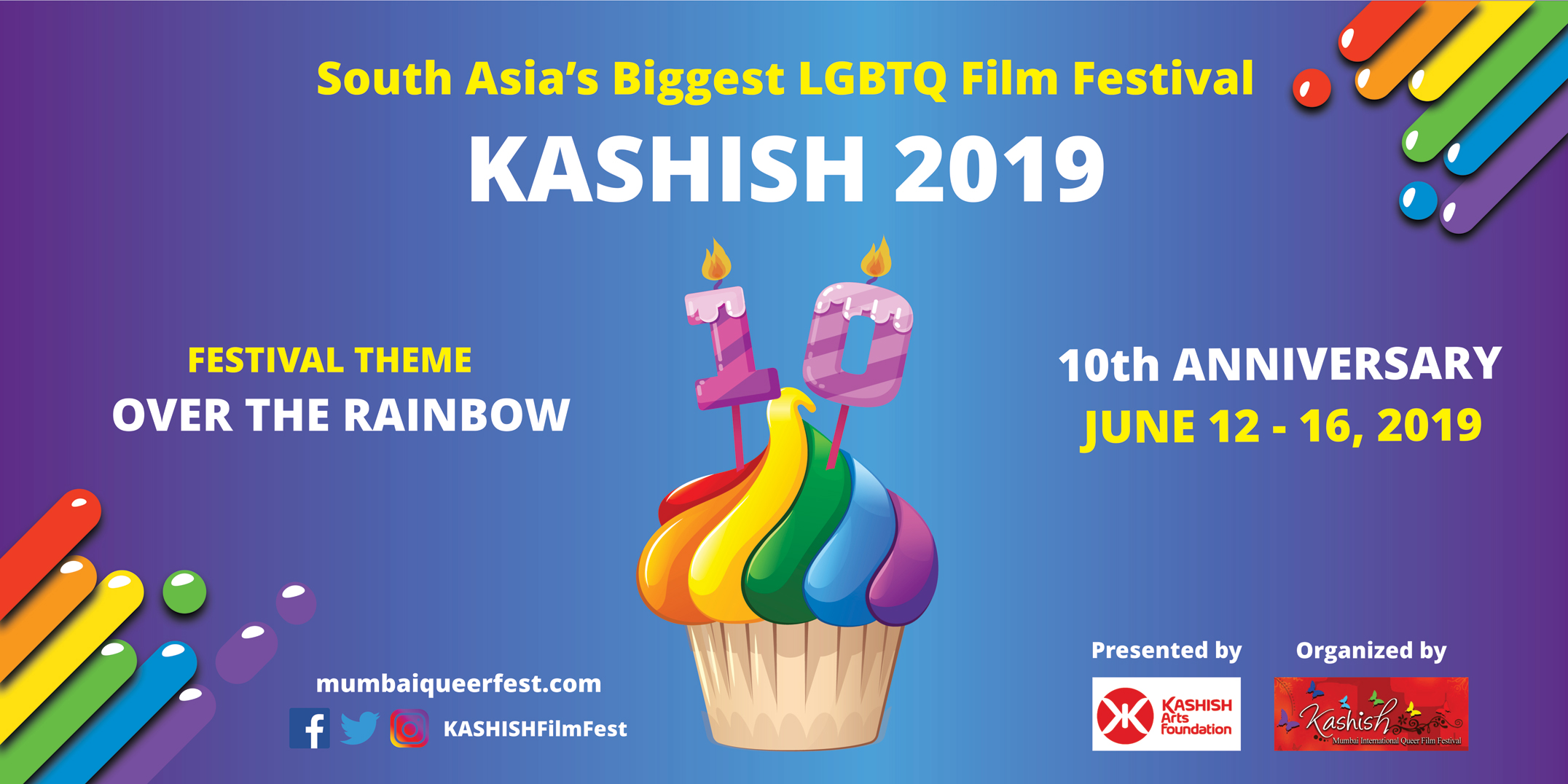 KASHISH 2019
"Over the Rainbow," the theme of the KASHISH 2019 festival, not only commemorates the reading down of Sec 377 and decriminalization of same-sex relationships in India, but also defines the challenges in store for the LGBTQ community's journey towards empowerment and social acceptance. Bringing together films from all over the world as well as panel discussions and performances, the festival will showcase the shared struggles and victories, and offer a window to existing and future possibilities. Let's together voyage over the rainbow to discover the land of equality and dignity. 
About KASHISH Mumbai International Queer Film Festival
Voted as one of the Top 5 LGBT Film Festivals in the World, KASHISH Mumbai International Queer Film Festival is South Asia's biggest queer film festival and the only LGBT film festival in India to be held in a mainstream theatre. Founded in 2010, KASHISH is held over 5 days at three venues. It is the first Indian LGBT festival to be held with approval by the Information and Broadcasting Ministry, Government of India. KASHISH Mumbai International Queer Film Festival is presented by KASHISH Arts Foundation and organized by Solaris Pictures. Besides the annual film festival, its other initiatives are KASHISH Forward, India's first campus touring LGBTQ film festival, KASHISH Global, which facilitates the screening of Indian LGBTQ films across the world, Best of KASHISH, film screenings, and KASHISH Chalchitra Utsav, a festival of LGBTQ films in regional languages.