French lesbian rom-com Kiss Me! (2017) is about a lesbian girls messing around with many of her ex-girlfriends while, at the same, chasing her "true love." It subverts the depressing narratives we know about "classic" lesbian films. Kiss Me was directed, produced, and Starred by transsexual musician/comedian Océanerosemarie, who underwent sex reassignment surgery just after shooting. He then attended film festivals around the world looking rather handsome and masculine!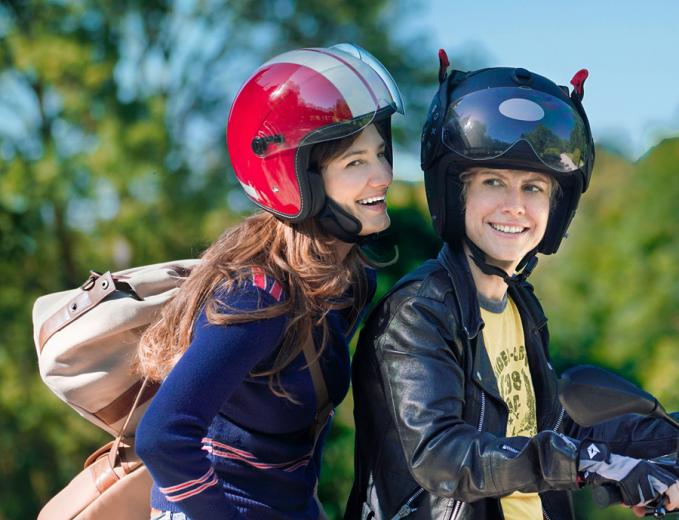 Source: GagaOOLala
Océanerosemarie made his debut as a singer and has already released three albums. Then, he wanted to try a new medium to express his sexuality (as a lesbian woman) and starting performing. In 2016, he decided to undergo sex reassignment surgery, the same year he produced Kiss Me!. His character in the film was also named Océanerosemarie, which seemed to be a farewell of her female identity. Océanerosemarie came to Taiwan for the screening of Kiss Me! at the 2018 Taiwan International Queer Film Festival. During these two years, she became a he, and changed his name to Océan Michel. The audience was surprised by his handsome appearance.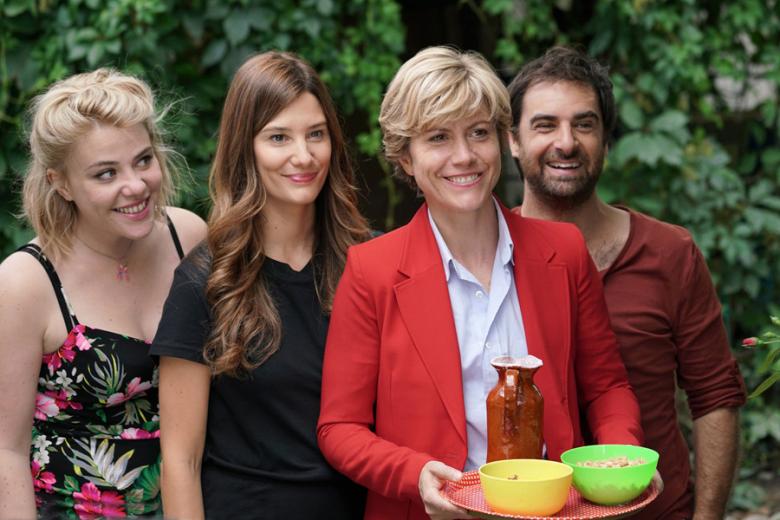 Source: GagaOOLala
Océan believed France did not have many lesbian romcoms, therefore she shot Kiss Me!, a film that she had been thinking about since she was a teenager, and one of a few LGBTQ movies that did not focus on "coming-out" but life and the pursuit of love. Océan said that "Coming-out is an issue worth discussing, but sometimes that makes people think that homosexuality is a serious problem." He added, "there's a lot of trivia we have to deal with, including work, life, and love!" In Kiss Me! Océan focused on gay people's everyday life and how ridiculously funny it can be. The protagonist is therefore a Don Juanian character —which is an unusual setting—that is still willing to give up everything to be with her true love.  
Alice Pol (as Cécile, Océan's true love) has played in many movies and TV series since she first debuted in 2003, including Cezanne and I (2016). In Kiss Me! she is both smart and funny, especially when she her dance wearing a "milky way leotard." 
Océanerosemarie is an osteopathic physician living in Paris who, despite the fact that she already has a girlfriend, is still in constant pursuit of her true love. She has never met anyone she wishes settle down with, until she falls in love with the attractive photographer Cécile. Her ex-girlfriends, however, are reluctant to give her up, restlessly managing ways to make her slip back into her old ways. Will Océan be able to be with the love of her life by proving that she has changed?
Kiss Me! official trailer:​