After last week's premiere of Queer Asia – Hong Kong, GagaOOLala will release this Friday its second chapter featuring the last recorded interview with Hong Kongese singer Ellen Joyce Loo (盧凱彤), before she passed away this past August at the age of 32. In "A Tribute to Ellen", recorded on May 15th 2018, host Cheuk Wan-chi (卓韻芝) visits Ellen at her record company, People Mountain People Sea (人山人海), to discuss her relationship with her wife, Taiwanese photographer Yu Jing-Ping (余靜萍), her parents, and the issues the LGBT community still faces in Asia.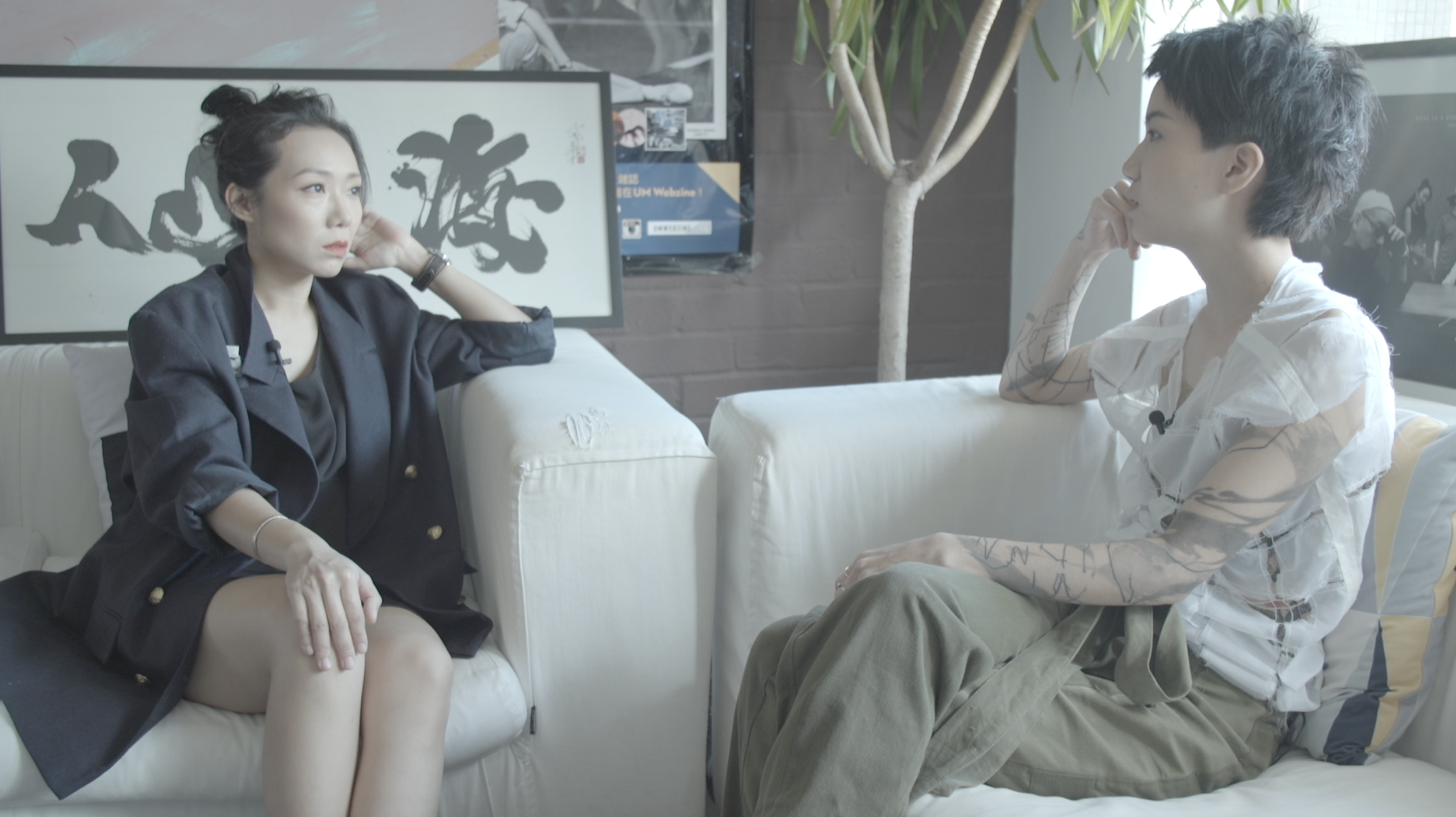 Ellen Joyce Loo (盧凱彤) and Cheuk Wan-chi (卓韻芝).
"Thanks to her my life is more complete. I know the world is not perfect, my music is not perfect, I am not perfect. But, if I have you, who needs perfection." – Ellen Joyce Loo at the Golden Melody Awards 2017
With this famous quote she came out to the world but, what we did not know, it is that she also outed her wife to her parents at that moment, as she confesses in the episode. The singer also explains how it took her mother almost a year to accept her girlfriend, and it was not until the moment Ellen told her that she was going to marry Yu that her mother gave them her blessing, and accepted to travel to Canada for the ceremony.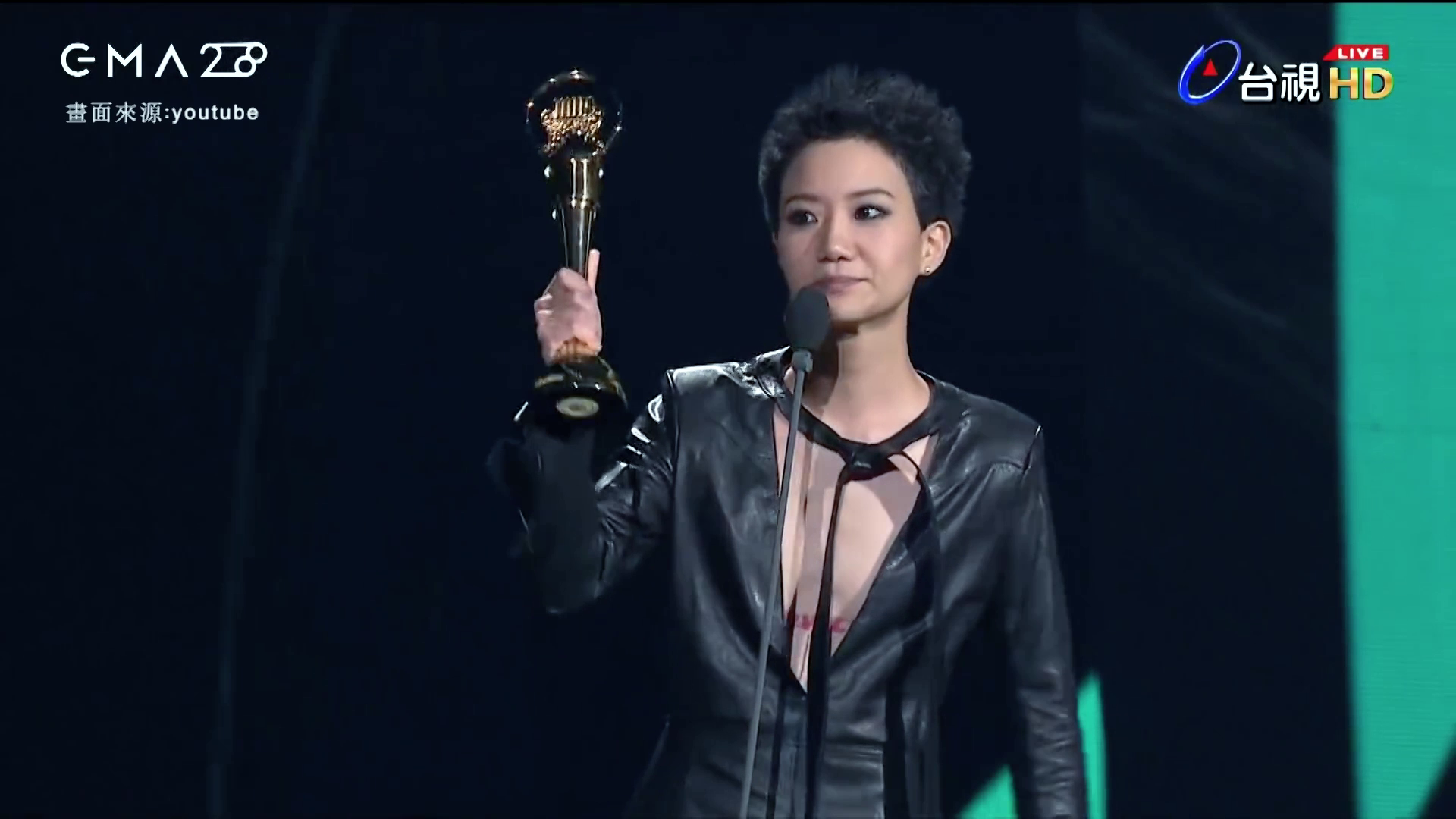 Ellen at the Golden Melody Awards.
During the last moments of the 20-minute interview, Ellen looks back to how being LGBT has affected her life and her music, and leaves us with one last message for the community:
"You have to persist and accept yourself. Also, go find your crowd. Find your own crowd, so our community can be stronger. This world is full of bullying and discrimination. I think we have to stick together and be prouder of ourselves. That's how we will earn respect in a time like this. Let's cheer up."
The second episode of Queer Asia – Hong Kong premieres on November 2 on GagaOOLala for free. New episodes in Hong Kong will follow up the next two weeks, then the series will move on to the Phillipines, Japan and Vietnam.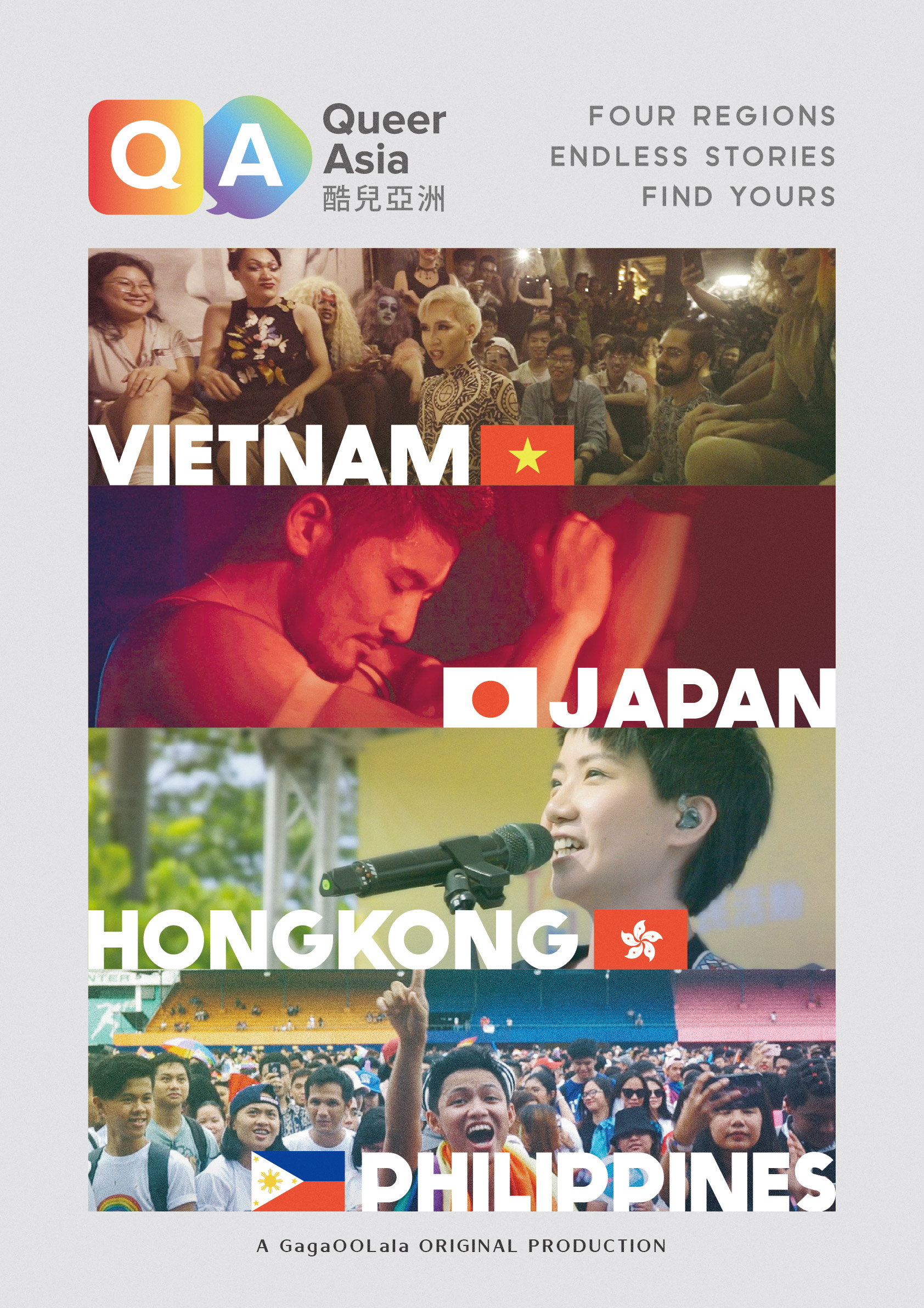 Queer Asia official poster.
Episode trailer:
GagaOOLala – Find Your Story
Web: www.gagaoolala.com
Facebook: GagaOOLala - FindYourStory
IG @gagaoolala.official