Directed by Shie Guang-cheng, lesbian film Bao Bao aims to explore the complexity of surrogate mothers. It was not only nominated by Outfest, but also the opening film at the Taiwan International Queer Film Festival. The amazing acting work by Ke Huan-ru and Emmie Ries are key elements to the success of the film. The following is an interview with Ke Huan-ru conducted by LalaTai.
Q: Bao Bao was shot in the U.K. and Taiwan. Was there something out of the ordinary while shooting in such different places the film?
Something Impressing
I'm pretty thankful for Bao Bao, I had the chance to experience what it feel when asking THE question. I think we don't have many chances to rehearse this in real life. And it was I who did it. And I knelt down! Originally it was just a scene, but I'm the type of person who does everything big. So I literally proposed the Emmie. That day was raining and we were on the Millennium Bridge in London. I kind of improvised a few lines, telling her that although I was still imperfect during years of trials and tribulations, I still hoped that she could believe in me and spent the rest of her life with me.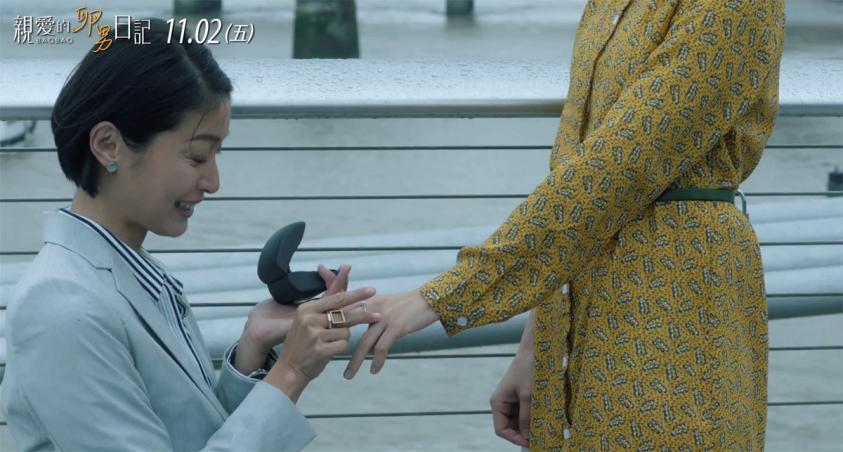 Source: Darren Culture & Creativity
It was probably because I knelt down that I felt how imperfect I was. I wanted to ask the person standing in front of me: "even I am that imperfect, I still have the faith in bringing happiness to you. Would you like to spend the rest of your life living with me?" I was shocked even though I knew I was acting. I am grateful to the writing team for offering me this experience.
There's a scene shot in Taiwan that isn't in the film. When Emmie comes back to Taiwan, she goes to look for A-tai herself. And Jie-an (played by Ke Huan-ru) has to prove her abilities. When she meets A-tai, A-tai becomes anxious. They go through a lot of things together and, eventually, A-tai goes to the airport to say goodbye to Jie-an when she isleaving. So I watched him hugging our baby. That scene was very touching, expressing a lot of conciliation, letting go, and trust.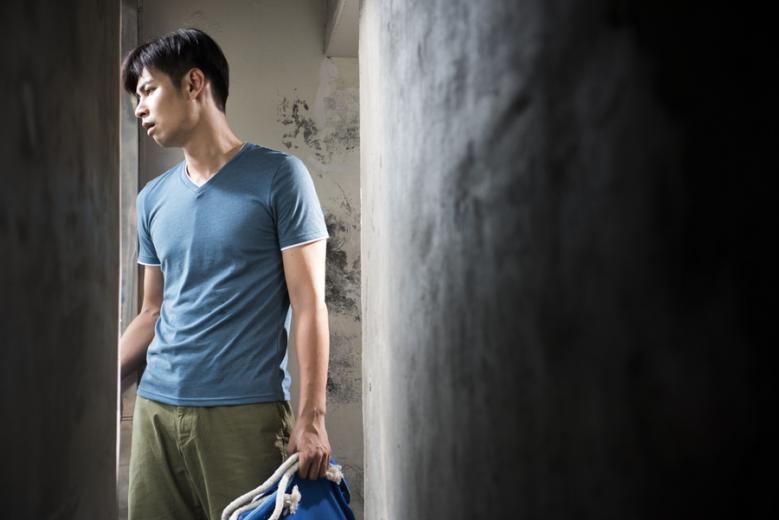 A-tai / Source: Darren Culture & Creativity
Anecdotes
Although there was nobody there when we were shooting the sex scene, I was still nervous. The focus puller is a hot butch. So I was like, "Hmm, what? Am I doing it right?" I wanted to ask "is it good?" many times.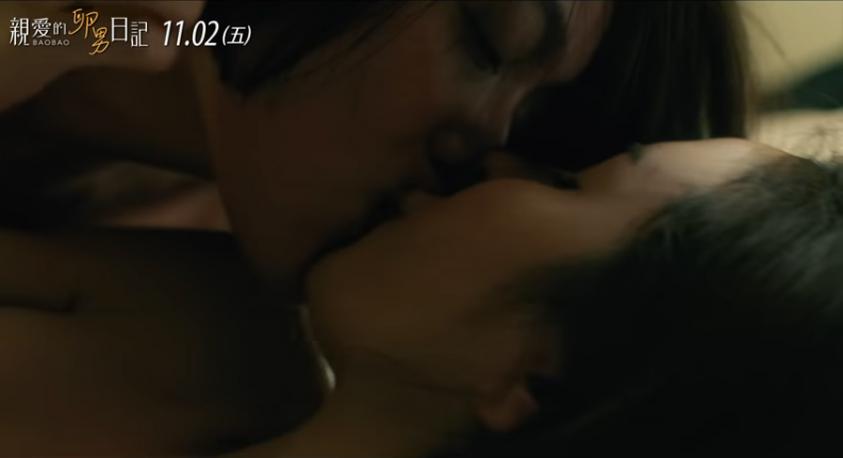 Source: Darren Culture & Cultivating
Q: Were there any preparations before the sex scene? How did you feel?
Of course I was nervous. But I didn't particularly do anything or watch films. I just followed my heart, followed my desire and my mood.
Q: Would you like to recommend the reader of LalaTai to watch Bao Bao?
Bao Bao is a story of four closeted young people trying to have their own kids in the U.K. It is warm and yet sad. But we managed to make it adorable and humorous. It is the same experience you always encounter when you're looking for a partner, regardless of your sexuality.
There's a very important line in the film: "I want to have a family with you." It is hard enough to have the "you," not to mention a family with the "you." You definitely have to go through a lot of things. So whether you're gay or straight, young or old, this film is for you. In this film, you'll discover the meaning of sympathy and understanding. Knowing more about these people through the movie. It's really adorable! You must watch it!