1. More than or Equal to 75 Celsius 
More than or Equal to 75 Celsius tells a love story between a tea master and the marketing manager of a tea company. Working together on a project called "Special winter tea", the two end up developing both tea products and feelings for each other. During their constant brainstorming, they embark on a sweet, mellow journey of love.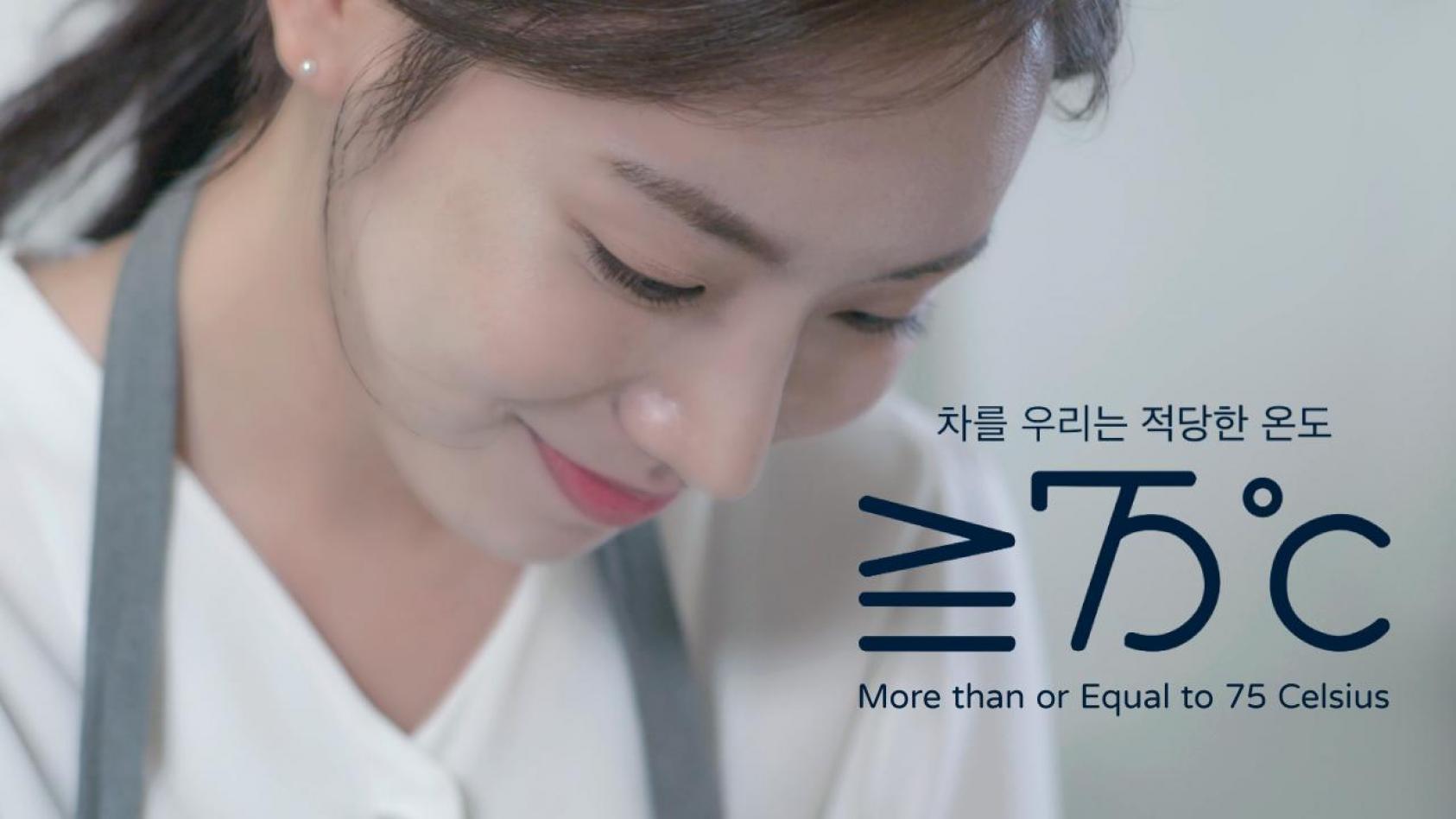 (Image/GagaOOLala)
It wouldn't be an exaggeration to call this the sweetest lesbian series of all time. Each episode of More than or Equal to 75 Celsius lasts only 2-3 minutes, with a total of 10 episodes.
The tea master's beauty can only be described ethereal, and there's a certain temperament to her that's hard to put into words. Her smile is so breathtaking, it hurts to watch. 😍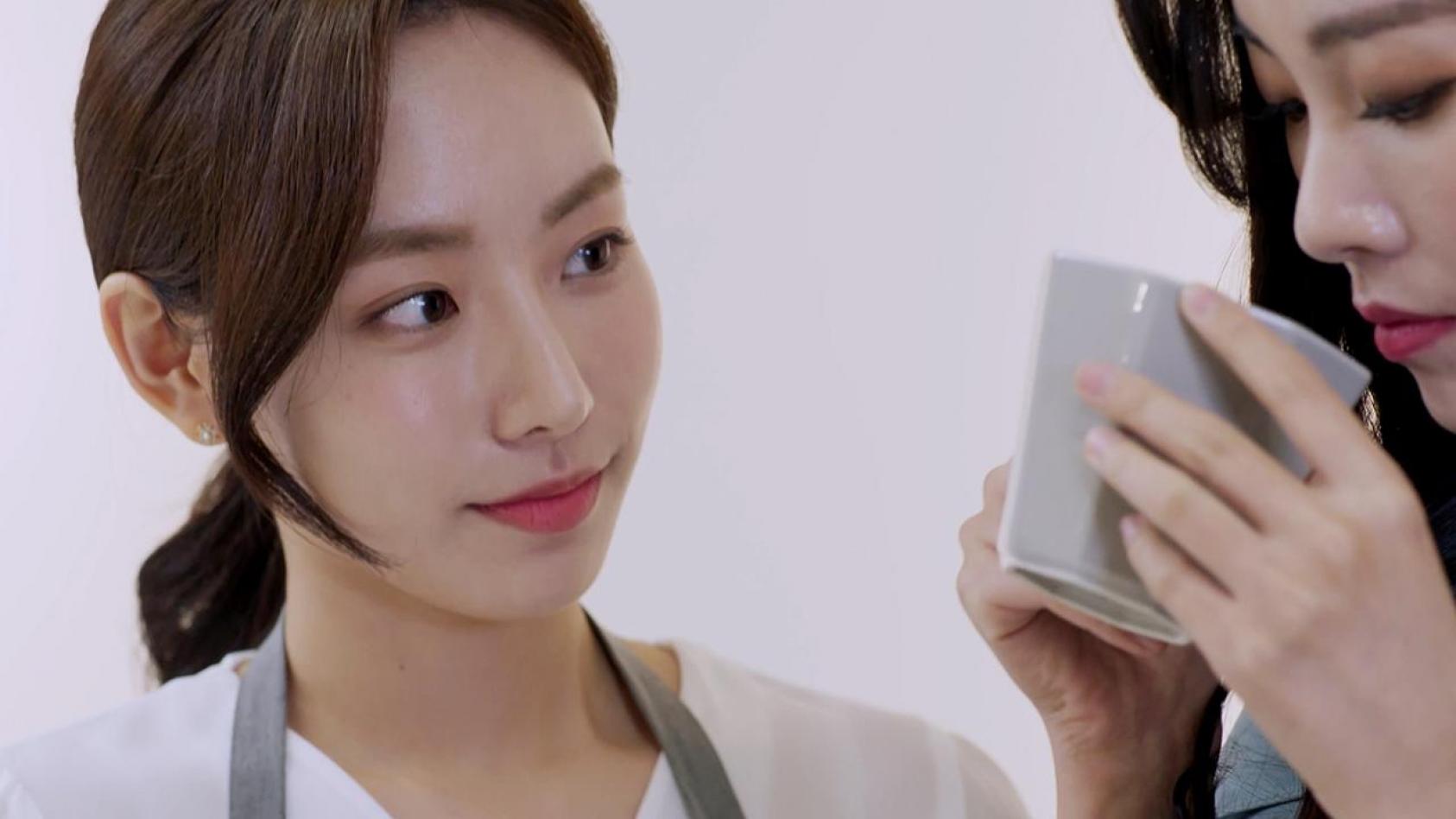 (Image/GagaOOLala)
She starts out gentle and passive but ends up taking the initiative–––a welcoming twist. Short as the episodes are, the show does not lack quality, and the acting feels natural. The tea-making scenes are quite relaxing to watch, and the aesthetics are almost therapeutic.
Overall, More than or Equal to 75 Celsius is a delightful piece with a bit of everything. Perhaps the only flaw is how short it is. We do hope that the series could be developed into something more, for we simply can't have enough of it. 
2. Am I The Only One With Butterflies?

(Image/GagaOOLala)
Jung Ah is a newbie at the company and she falls in love with her manager Lee at first sight. Yes, this is love story of a young girl with a crush on her experienced supervisor.

(Image/GagaOOLala)
This is a series that came with a lot of recommendation, and for a good reason. It's so sweet it gives you a toothache. Like the classic Korean lesbian manga What does the Fox Say, it is a story of love between a domineering manager and her timid subordinate–––a setting that is almost always interesting.The show is loaded with flirting and girlish soliloquies. There are scenes that make your heart race along with Jung Ah's, reviving one's long-lost thirst for romance. 
There is currently a total seven episodes. It is a web series of surprising quality, and one that lesbian drama fans would not want to miss. Sadly, though…there's probably not going to be a season three……
3. Don't Say Sorry 

(Image/GagaOOLala)
Transfer student Choi-Yeon is being bullying because of a rumor that she's a lesbian. Her classmate Ha-Gyeon is the only one who is nice to her. Their feelings for each other gradually run deep, and Choi-Yeon begins to wonder if the rumor about her is true…
If you've had enough of workplace drama, here's something with a little bit more… juvenescence, and a cross between femme lesbians and school uniforms.The story follows the two protagonists from their ambiguous relationship at school to their re-encounter in the workforce. The two actresses are simply adorable as they emit innocent, caring love towards each other. Despite their confusion with their new found sexuality, they have a hard time keeping a distance from one another. 
As innocent as the school drama may be, that doesn't mean we can't have some good old eye candy that tastes of erotism.  👇🏻

(Image/GagaOOlala)
The film does a wonderful job in capturing the unsettling feeling of figuring out teenage sexuality, the terror of finding out what other peoples think of you, and the essence of coming-of-age love.
Lesbian stories from Korea can often turn out to be vastly enjoyable. Aside from well-received films like The Handmaiden, films like Our Love Story, Fantasy of the Girls, and Moonlit Winter are all great examples. 
So if you're into it, give them a try. They might just surprise you.