(Source: GagaOOLala)
To say that the affection between girls is complicated would be a complete understatement. Self-exploration and self-liberation are the paths that must be taken if one is to come to terms with oneself and one's identity. Likewise, there are also the bonds of friendship and love that one must overcome. And, it is here that the Japanese lesbian movie From Bottom of the Vortex meticulously explores the fine line between fellowship and feelings from a woman's perspective. In From Bottom of the Vortex, director Kozue Nomoto uses a woman's monthly menses as a metaphor to hint towards the long-buried secret in Kiko's heart. 
It is often a conflicting and confusing feeling to fall in love with your best friend. After all, all of the feelings, desires, and expectations that you might have for the other person may never even materialize. Chances are it might take a turn for the absolute worst. The film begins with the scene of Kiko glazing at Riko's sleeping face. While it is evident that there is some level of closeness and intimacy between the two characters, there is also an invisible wall built between them. Clearly, Kiko is the one in control here. If only she can bolster up the courage to tell Riko about her true feelings, chances are that their relationship might transcend into something more meaningful and substantial.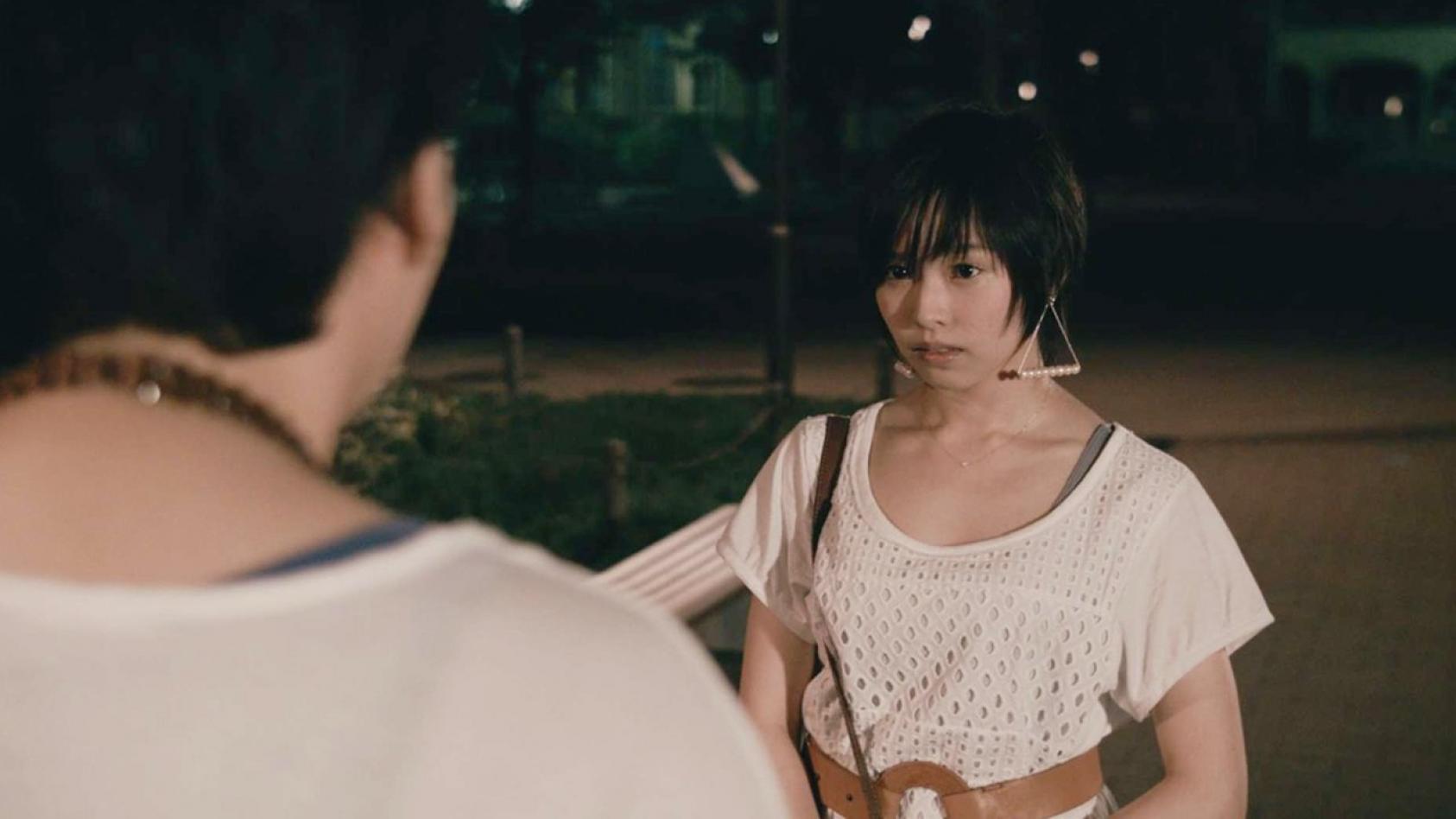 (Source: GagaOOLala)
Another interesting character within the world of From Bottom of the Vortex is Kiko's neighbor, who happens to be the only male character in the film. A youthful lad, he is seen inviting call girls to his place every now and then. Over time, he eventually falls in love with one of these girls named Kayo and boldly confesses his feelings to her. Such an act of bravery, then. encourages Kiko to make her mind up and go ahead with her own confession for Riko, which unfortunately comes a little too late.
Ultimately, From Bottom of the Vortex is not a story about the sweetness of love, but rather the sourness of regret with the ambiguous atmosphere between the two protagonists perfectly illustrating the gray area between two girls in love.