Buka Bukas (Maybe Tomorrow) is the first feature from Samantha Lee, a filmmaker from the Philippines. The film is based on her own experiences dating a star. Samantha Lee received the Emerging Talent Award at Outfest 2017 thanks to the quality and novelty aspects of her work.

Source: GagaOOLala
Alex works in a production company and wishes that her project succeeds. Her bestie Jess, on the other hand, is an actress. They can hardly meet each other because of work, but still try to contact each other on a daily basis. Alex has one secret that she had never told Jess — she is lesbian. She does not want to be just friends with Jess, something Jess gradually realizes. Little by little,  she also accepts that she has the same feelings towards Alex.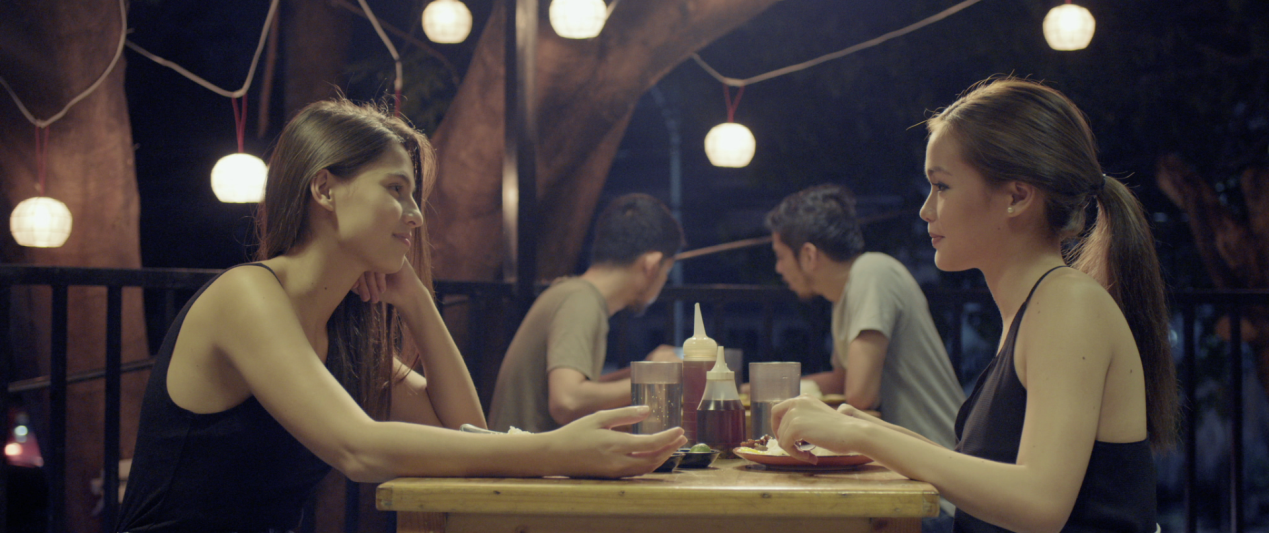 Source: GagaOOLala
After getting together,. Alex starts to worry that she might not be able to remain perfect and Jess realizes that being a lesbian might damage her acting career. They have to hide their relationship in front of other people. When Jess is about to become famous, Alex is so frustrated that she seeks comfort in her ex-girlfriend. Will the two survive the crisis?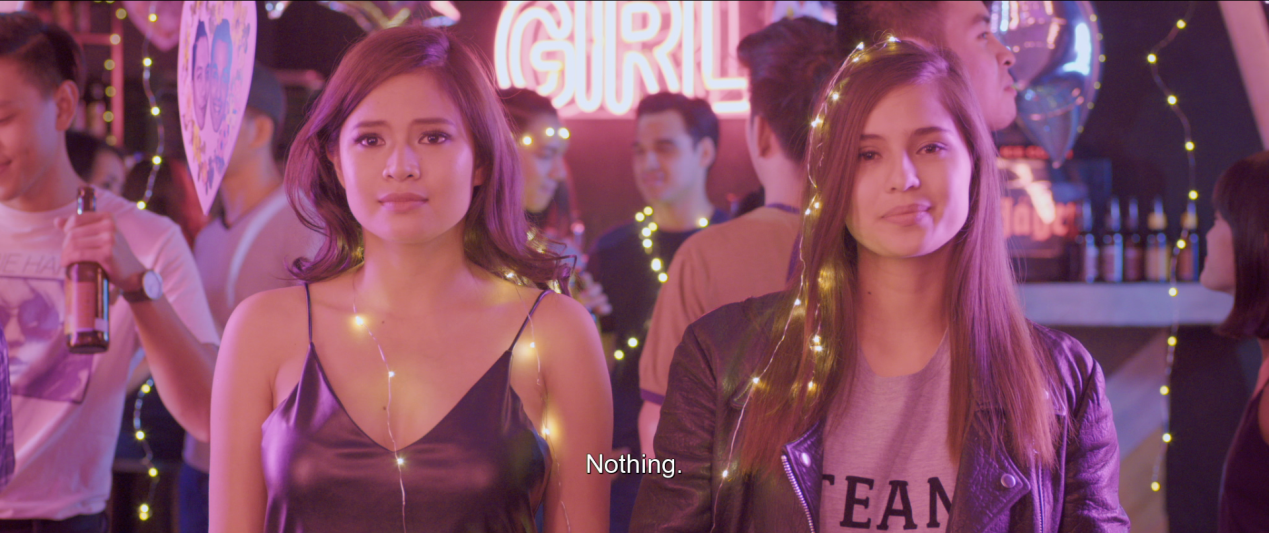 Source: GagaOOLala
Buka Bukas is a pure lesbian romance, fun and sweet, with an atmosphere closer to the American indie than a Filipino film. The protagonist's gay best friend and another sexually ambiguous male close friend resemble the setting of typical American romance; and the gay best friend secretly having a crush on the close friend is also a setting that mirrors the relationship of the protagonist herself.
Although Jess is not an actually a star, Buka Bukas still take a lot from Notting Hill (1999) and its romanticization​ of the idea of dating a star; the secret crush between besties also somehow mirrors My Best Friend's Wedding (1997). All of this has made us wonder whether Samantha Lee is a big follower of American rom-coms, or even Julia Roberts' rom-coms. The scene where Alex and Jess steal the masks and run into the closed floor of a shopping mall, holding hands in the dark, facing the floor-to-ceiling windows, is clearly a tribute to the last scene of Fight Club (1999). The  fact that the same gesture also appears in the last scene of Buka Bukas really makes Samantha Lee all about the 90's.