Spanish lesbian director Ruth Caudeli's latest work Second Star on the Right (Segunda estrella a la derecha) once again liberates lesbian lust after her previous work Eva and Candela​. Second Star on the Right follows the friendship of four lesbian besties. Each of them shine their own colorful personality, but while they enjoy their time together, they are not without secrets. Ruth Caudeli has a unique way around the camera as she delicately captures the complicated relationship between women.
Emilia is unruly. Despite with an age over 30, she acts like a teenager. Her three best friends, Angelica, Clara, and Renata, are constantly trying to talk sense to her, but their effort is met with little success and Emilia spends most of her time at parties. Her girlfriend Mariana decides that she has had enough of her selfishness and leaves her.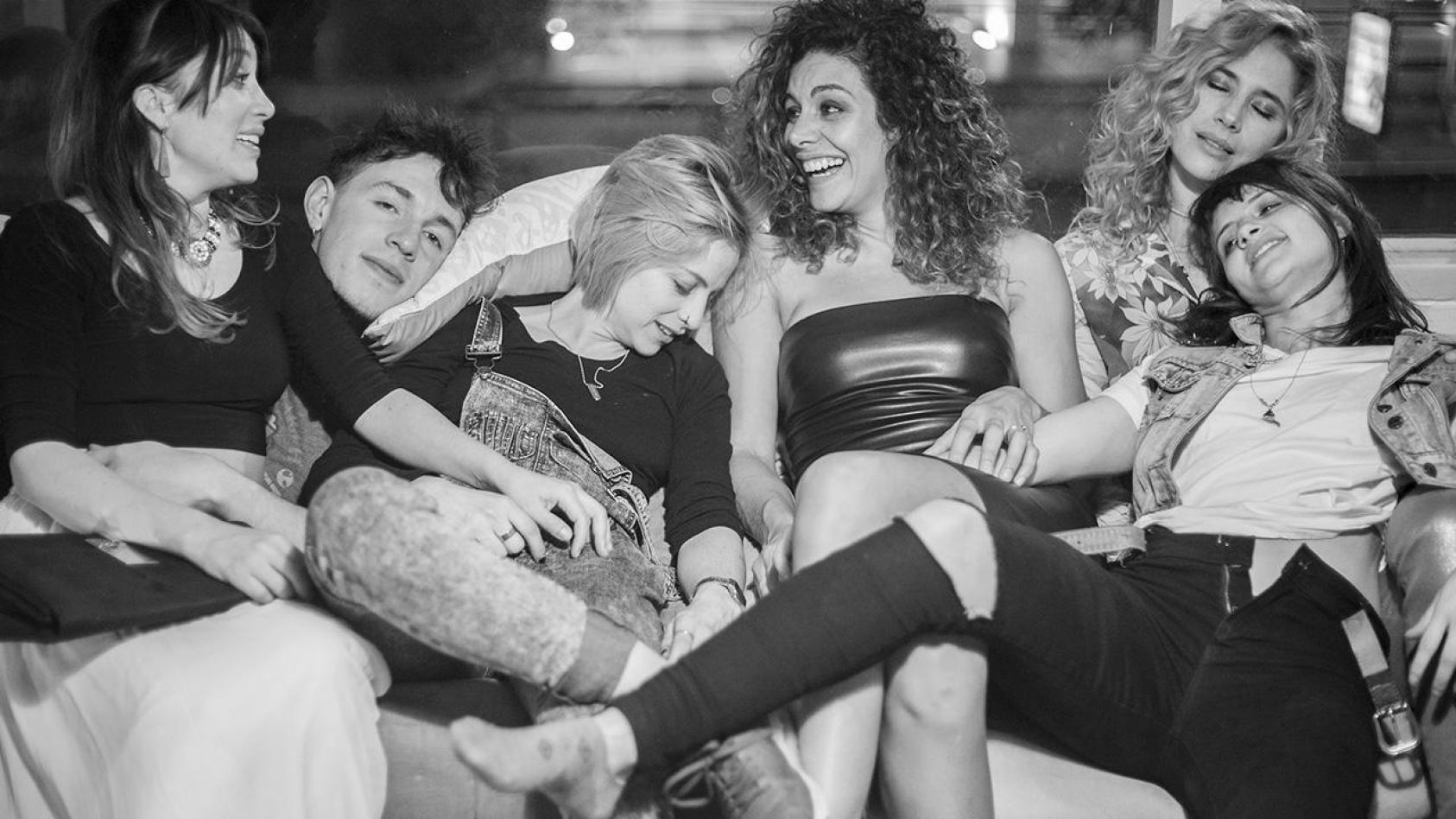 (Image/GagaOOLala)
Emilia repeatedly claims to be bisexual. It is as if she is afraid of commitments and resents to be put into a specific category. And yet, she seems determined about having great sex, drinking as much as she can, and living life like it's her last night on earth. Naturally, her refusal to grow up bodes ill for reality, and she finds herself in some deep mess. 
But Emilia isn't the only one with problems. Much like Peter Pan and his lost boys, her friends secretly share Emilia's disappointment in growing up; years of frustration and a lack of success has accumulated clouds of fumes that are in dire need to be exhausted. But while words cut deep, the girls' bond of friendship is stronger. 
The title, "Second Star on the Right", is a homage to the classic Peter Pan song, and the light of that specific star leads us to Never Land. Even though we are all doomed to grow old sooner or later, our hearts can forever remain young––as long as there's the starlight of friendship.