Can't get enough of lesbian sex scenes? Here are 10 more films with lesbian erotic scenes that you might have missed. Emancipating and sensual, you might find these stories moving, and even inspiring. 
---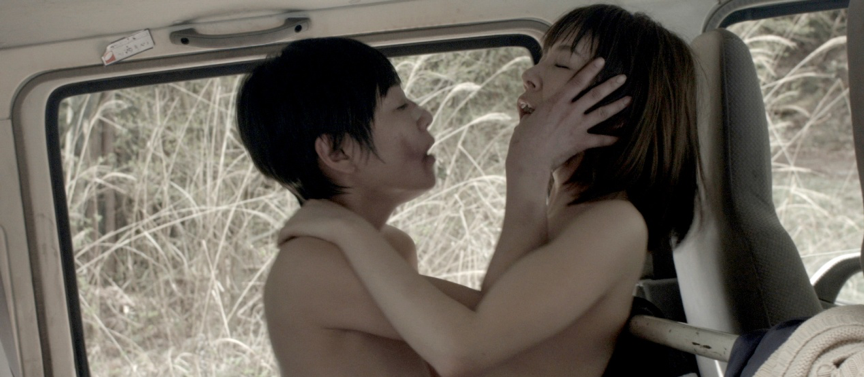 Yashima is a plumber confused about being a "woman". She has slept with men but never found herself satisfied. One day, Yashima goes to an uncanny house to work and meets Kyu, who gazes at Yashima with seemingly desperate eyes. Baring her own secrets, Yashima and the broken-hearted girl Kyu soon find themselves lost in each other's souls, as if it was meant to be. As the desire for possession increases, the binding of their bodies and hearts allow Yashima to gradually accept herself. She soon discovers that Kyu is desperate for a reason, and as love, lust, envy and hatred explode simultaneously, their worlds will never be the same again…
---
Womanizer female director Shigenobu Naoko meets beautiful actress Okataka Haru and creates a theater group called Mofukyo. They push themselves into making the theater group a success amidst a whirlpool of hope and envy.
Available on the LGBTQ+ streaming service GagaOOLala. (Currently unavailable in Hong Kong and Macau, South Korea and Japan)
---
The Perfection (USA)
A Netflix original movie. When the troubled musical prodigy Charlotte seeks out Elizabeth, the new star pupil of her former school, an unexpected sexual encounter happens. What they would come to realize it that a conspiracy lies beneath their tangled and competitive relationship. The lesbian sex scenes are quite passionate; but at the same time, beautiful.
Available on Netflix. 
---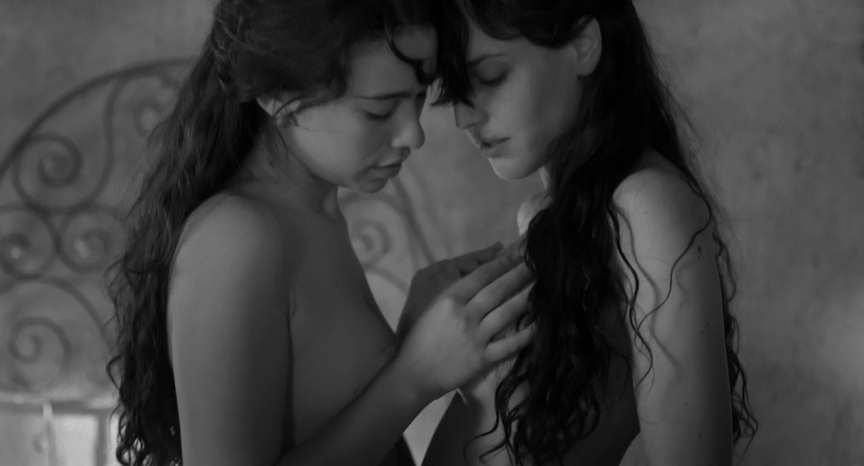 Elisa & Marcela (Spain)
This Netflix original movie tells a true story of forbidden love. In 1885, Elisa and Marcela meet in a school and begin a romantic relationship. After being separated and later reunited, they conspire a plan that includes Elisa disguising as a man so that they can be married. This incredible movie about the first same-sex marriage ever features exquisite sex scenes.
Available on Netflix. 
---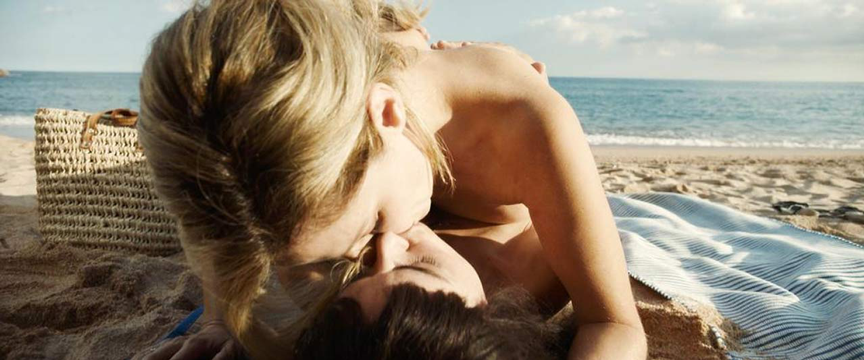 The Tree of Blood (Spain)
This Netflix original movie follows a soon-to-be-married couple who retraces their family history as they reveal deeply hidden secrets to each other. The protagonist's step mother had developed a relationship with her girlfriend after her husband left her. The diverse family history is then painted colourful with a passionate sex-on-beach scene.                                                   
Available on Netflix. 
---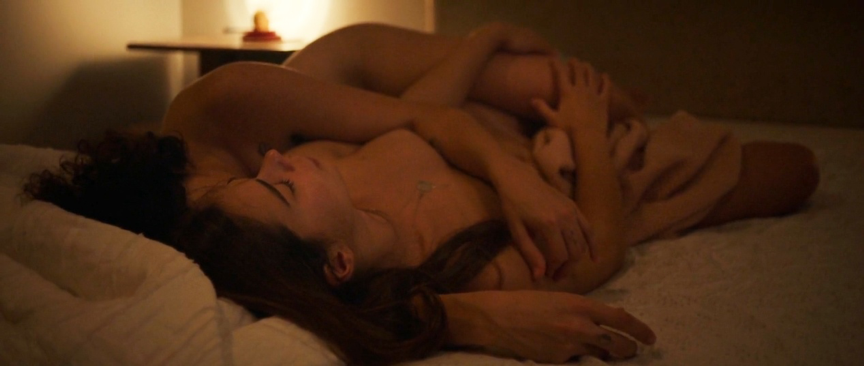 Duck Butter (USA)
This award-winning independent movie centers two extremely different lesbians who meet by chance. They decide to turn a one-night-stand into a 24-hour romance experiment in hope of regaining their faith in love. The two young actresses are full of chemistry and the sex scenes are so intense, it is as if you are there with them underneath that blanket. 
Available in certain regions on Netflix.
---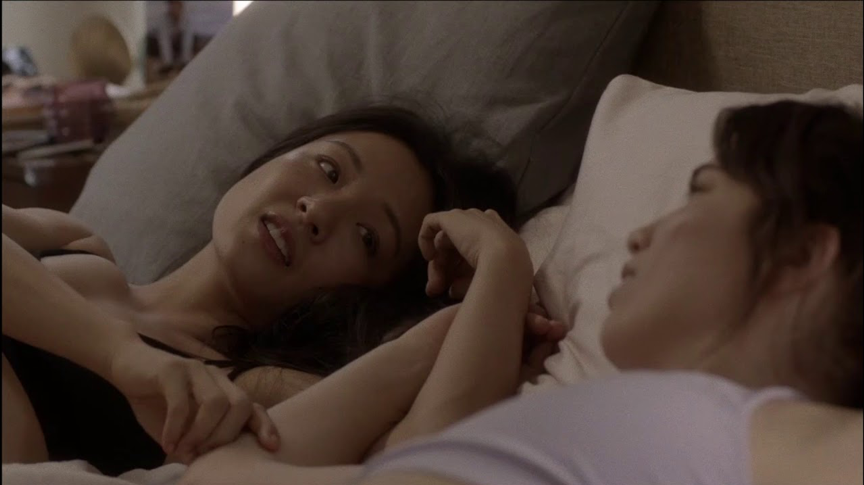 The Feels (USA)
Starring Constance Wu, this lesbian sex comedy follows a couple who are about to get married as they celebrate it with their families and friends. However, they soon realize that their sex life might not be as perfect as they expected, which casts shadows over their imminent marriage. Naturally, the film is filled with lesbian sex scenes, which you might just find surprisingly relatable.
Available in certain regions on Netflix.
---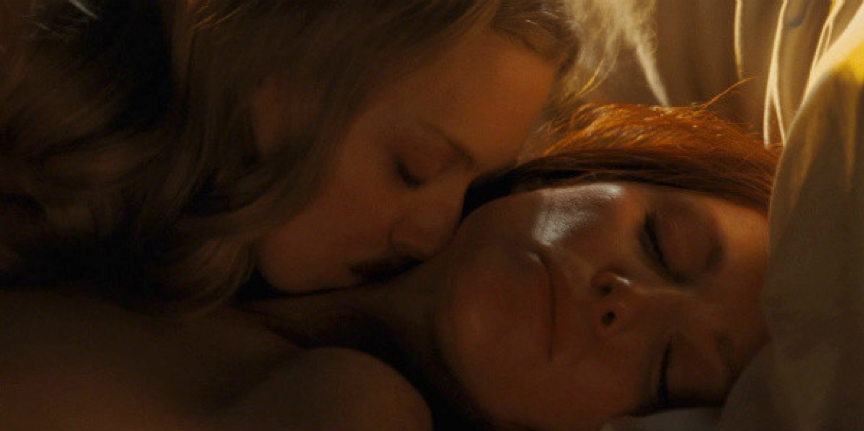 Chloe (USA, Canada)
In this lesbian movie starring Academy Award winner Julianne Moore and Amanda Seyfried, a woman senses a marriage crisis and hires a call girl to test the faithfulness of her husband. She instead finds herself drawn to the girl. The sex scenes in this film may be far more explicit than what one would expect from Hollywood stars.
Available in certain regions on Netflix.
---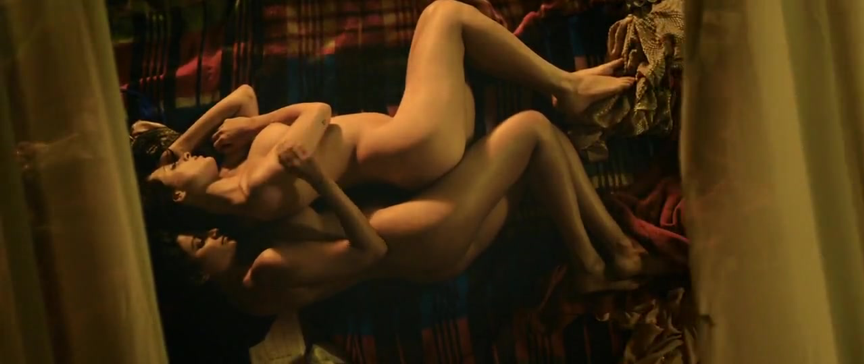 Unfreedom (India, USA)
The film juxtaposes two powerful and unflinching stories about religious fundamentalism and intolerance. One is about a young woman who defies her devout father and escapes an arranged marriage because she is secretly embroiled in a taboo lesbian romance. The film includes explicit lesbian sex scenes which are rarely seen in Indian movies. 
Available in certain regions on Netflix.
---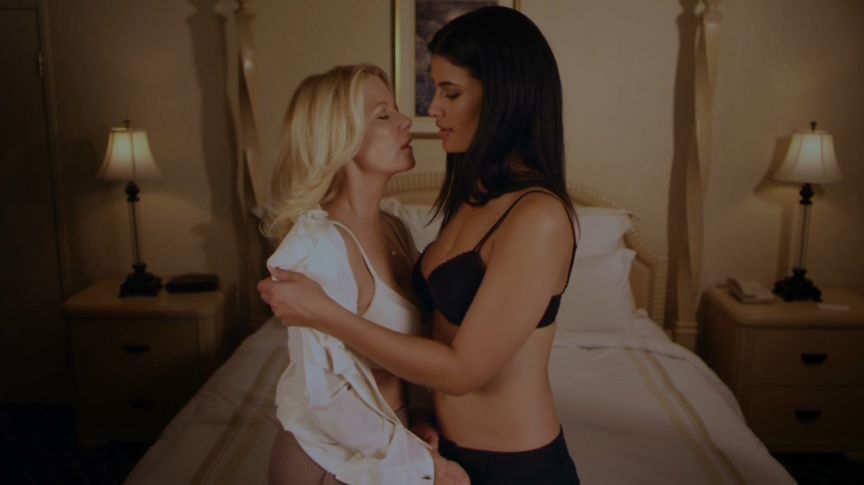 A Perfect Ending (USA)
Rebecca has a very unusual secret, one that not even her best friends know about. The last person on earth she expects to reveal it to is a high-priced escort named Paris. What starts as a comedy of errors ends up a uniquely erotic journey. Sometimes a perfect ending is not what you expect it to be. 
Available in certain regions on Netflix.