Many splendid classic lesbian movies portray lesbian love, sex and desire in detail. Though the number of films is not too high, we do hope these few classic lesbian movies can open up new paths for new filmmakers to explore these themes. Let's cut to the chase and watch these 6 sexy lesbian movies that can turn any women on.
"You are my happiness, and being around you3bDgb5abBW#[email protected][email protected]+$i is the only way to obtain happiness."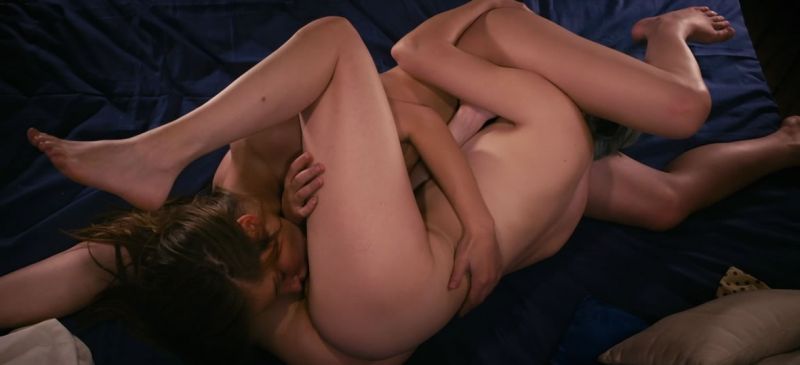 Source: Opujem
Directed by Abdellatif Kechiche and adapted from the French graphic novel Le Bleu Est Une Couleur Chaude, Blue Is the Warmest Color won the Palme d'Or at the 2013 Cannes Film Festival. The actresses Adèle Exarchopoulos and Léa Seydoux are the only non-directors who have ever won the Palme d'Or.
In 2014, the film was released in Asia, and it quickly raised many controversial issues. Since during the Cannes Film Festival its awkwardly long lesbian sex scenes had already shocked audiences, some distributors considered that if the film was to be released some recut was needed. Just by reading these objections we know that the film's sex scenes are incredibly provocative. Nevertheless, Blue Is the Warmest Color is not a simple sex story, it's a story about beautiful love, different worldviews and values, and relationship crisis.
Trailer:
2. Room in Rome (2010)
"12 hours together. TU37MyaBC4$TcmiY+eLo)qL9w*6t5CKpovwF+K%SFI#kSJUN+*bhis is an unforgettable life experience for both of them."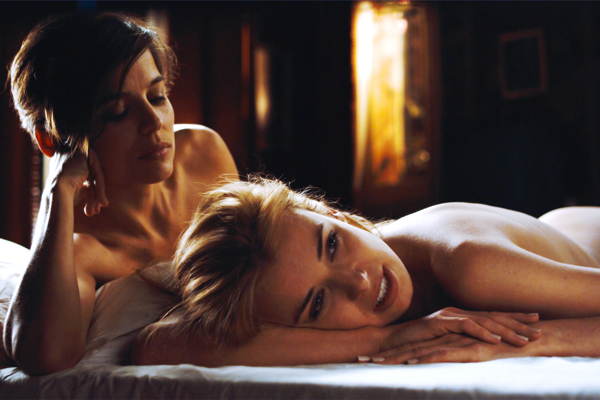 Source: What's in TV
Rome, Italy. Two women, one from Spain and the other from Russia, meet in the early summer. Their relationship flashes from complete strangers to perfect lovers. The fire of desire lights them up, they rush to a hotel downtown and let their lust run wild while they explore new feelings.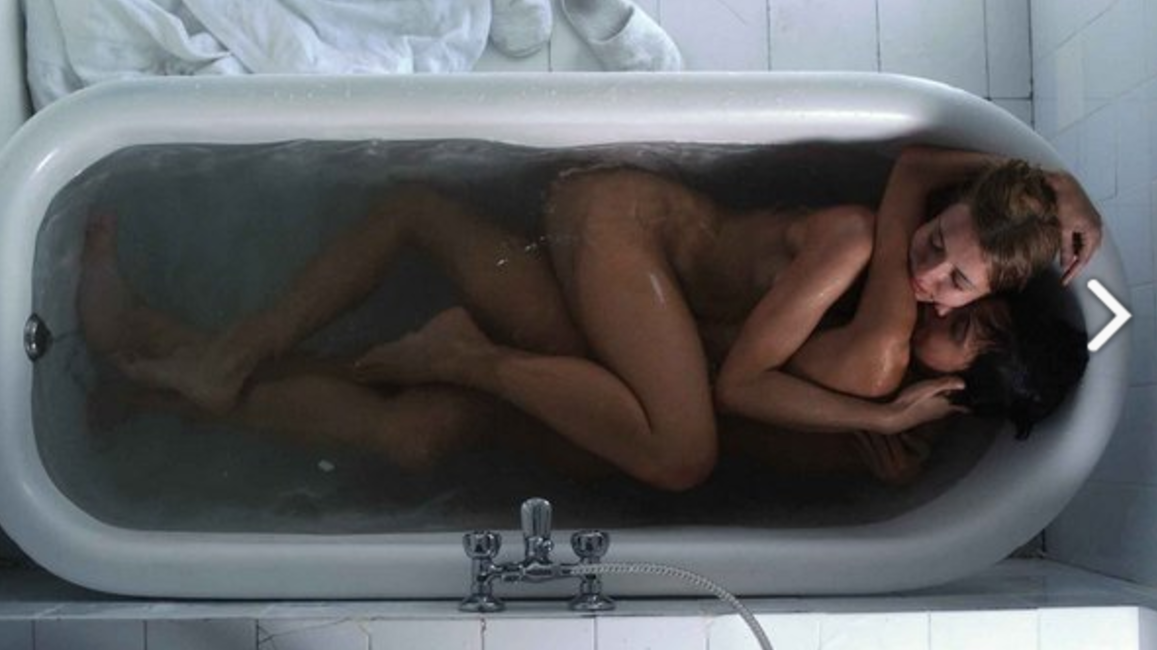 Source: atmovies
How much can happen within the walls of a hotel room? In this film, the leading actresses spend all the time inside a hotel in Rome and yet every scene feels fresh and unique. Plus, the mise en scène is so beautiful that it will directly transport you to the capital of Italy.
Trailer:
3. Gia (1998)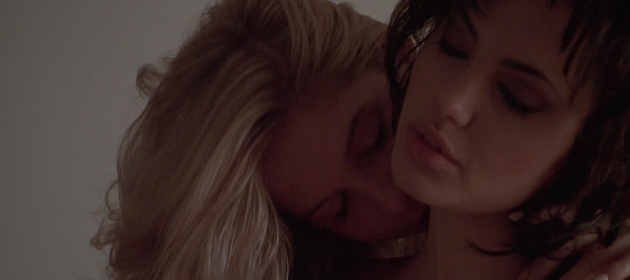 Source: Wordpress
Gia is a HBO original movie, a biopic of the 70s' American top model Gia Carangi, portrayed by superstar Angelina Jolie.
Gia was a low-middle class girl raised in Philadelphia. Yet, her bravery and enthusiasm brought her fame. When she was 18 years old, her unique features and style quickly grabbed people's attention, and she became a cover girl for several famous magazines. Sadly, when she was at her peak, she fell into drug addiction which would later become her downfall.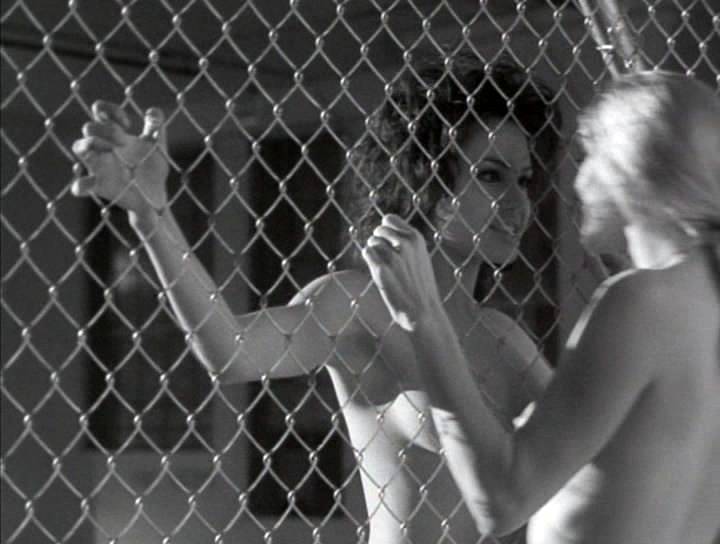 Source: psimovie.com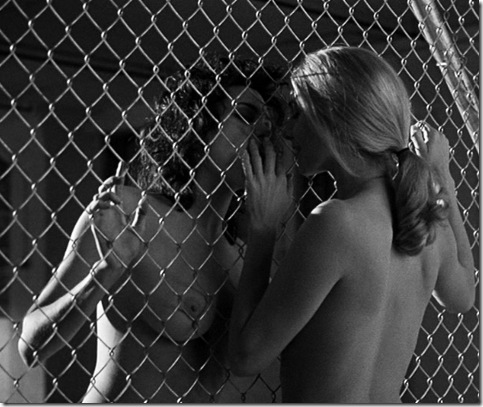 Source: Forever a Discoverer - blogger
While pursuing a young and beautiful woman, her multiple insecurities drove her to do drugs and to get infected with AIDS. She died very young at the age of 26.
The most well-known scene from this film is the symbolic kiss with her girlfriend across the wire netting, sexy and forbidden. The film left audiences completely heartbroken. Angelina Jolie's performance was also outstanding, successfully portraying Gia's particular personality.
Trailer:

4. Bound (1996)

Source: Mitime
Bound is a crime and thriller movie released in 1996. It was also the debut film by the Wachowski sisters. They were inspired by the famous director Billy Wilder to create a story filled with sex and violence.
Violet has a crooked boyfriend but she is still trying to seduce the next-door plumber, Corky. When she finally falls in love with Corky, they plan a scheme to try to steal 2 million from a gang. However, their plan to create a civil war among the gang members in order to the steal money does not work out. As the stake rises their attraction does too, and we are witness some of the hottest lesbian scenes in film history. In order to make the sex scenes realistic, the directors hired sexuality expert Susie Bright to help them.
Trailer:

5. High Art (1998)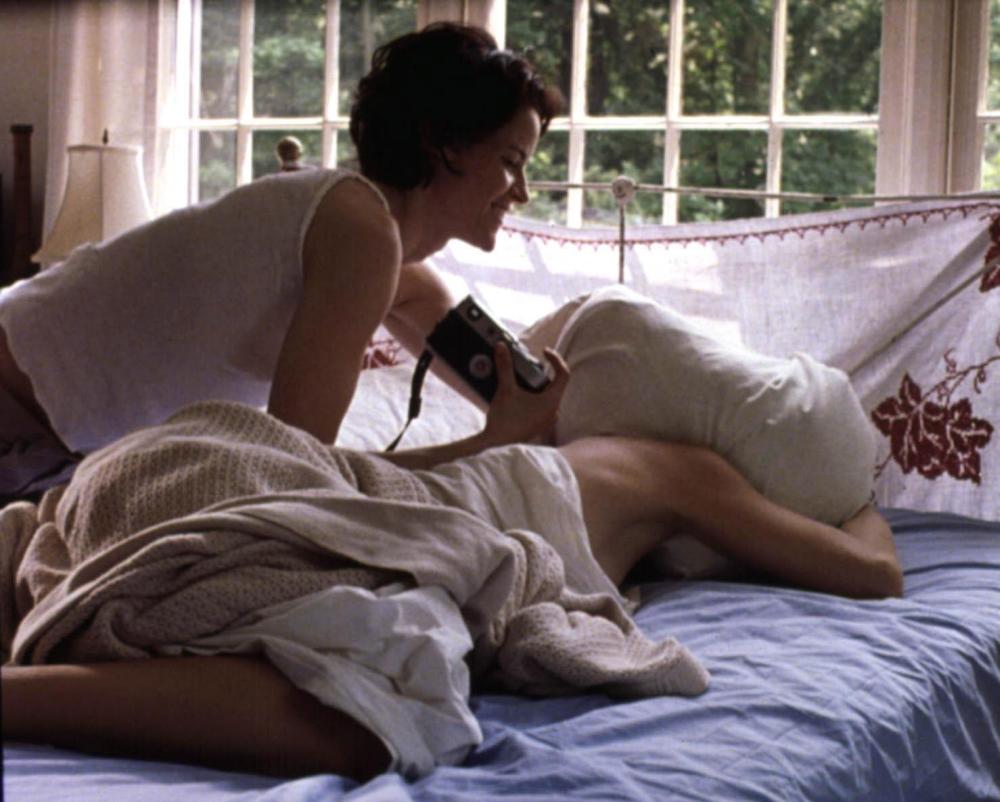 Source: Cineplex
A young female editor, Syd, works at a magazine. She lives in an apartment in New York with her boyfriend. One day, she accidently meets the neighbor upstairs through a crack on her bathroom ceiling. The neighbor is a brilliant photographer named Lucy but she suffers from drug addiction. Syd convinces Lucy to go back to work and shoot photos for her magazine, driving Lucy back to the right track. During the time they work together, Syd starts to feel attracted to Lucy because of her undeniable talent, and Lucy starts to shoot a series of photographies about the good times she is having with Syd…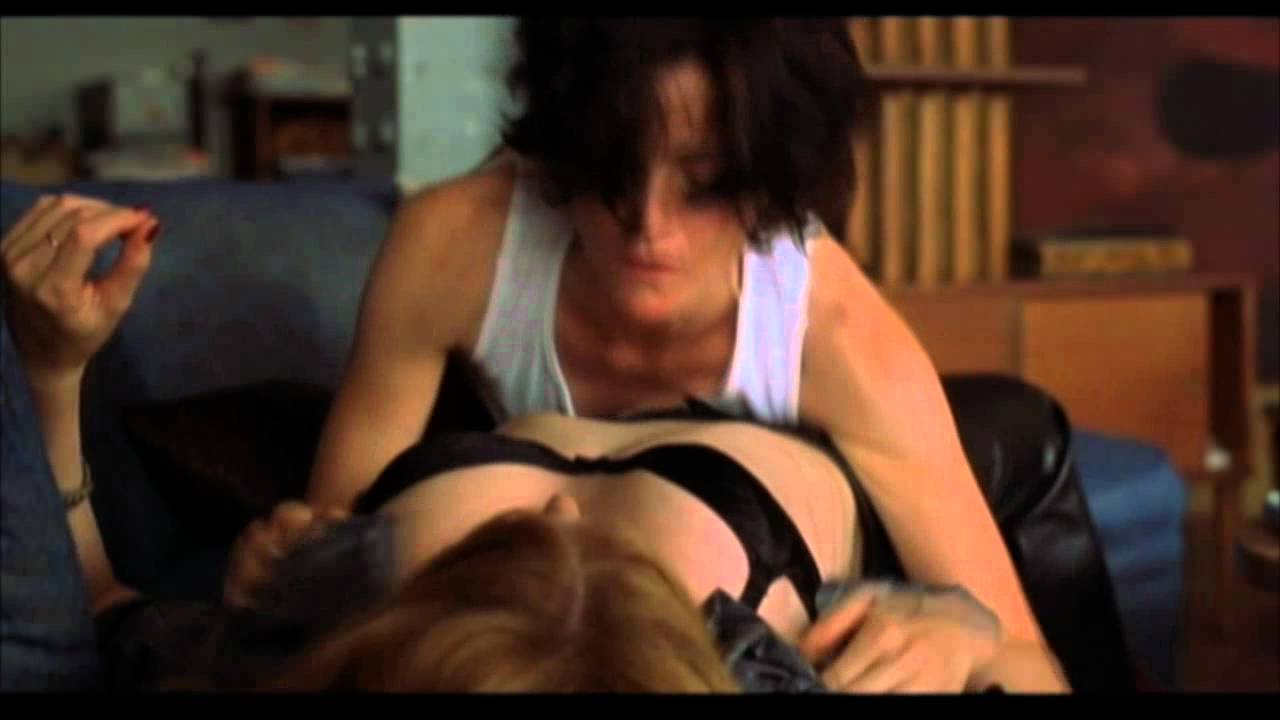 Source: Youtube
Trailer:
 
6. Below Her Mouth (2016)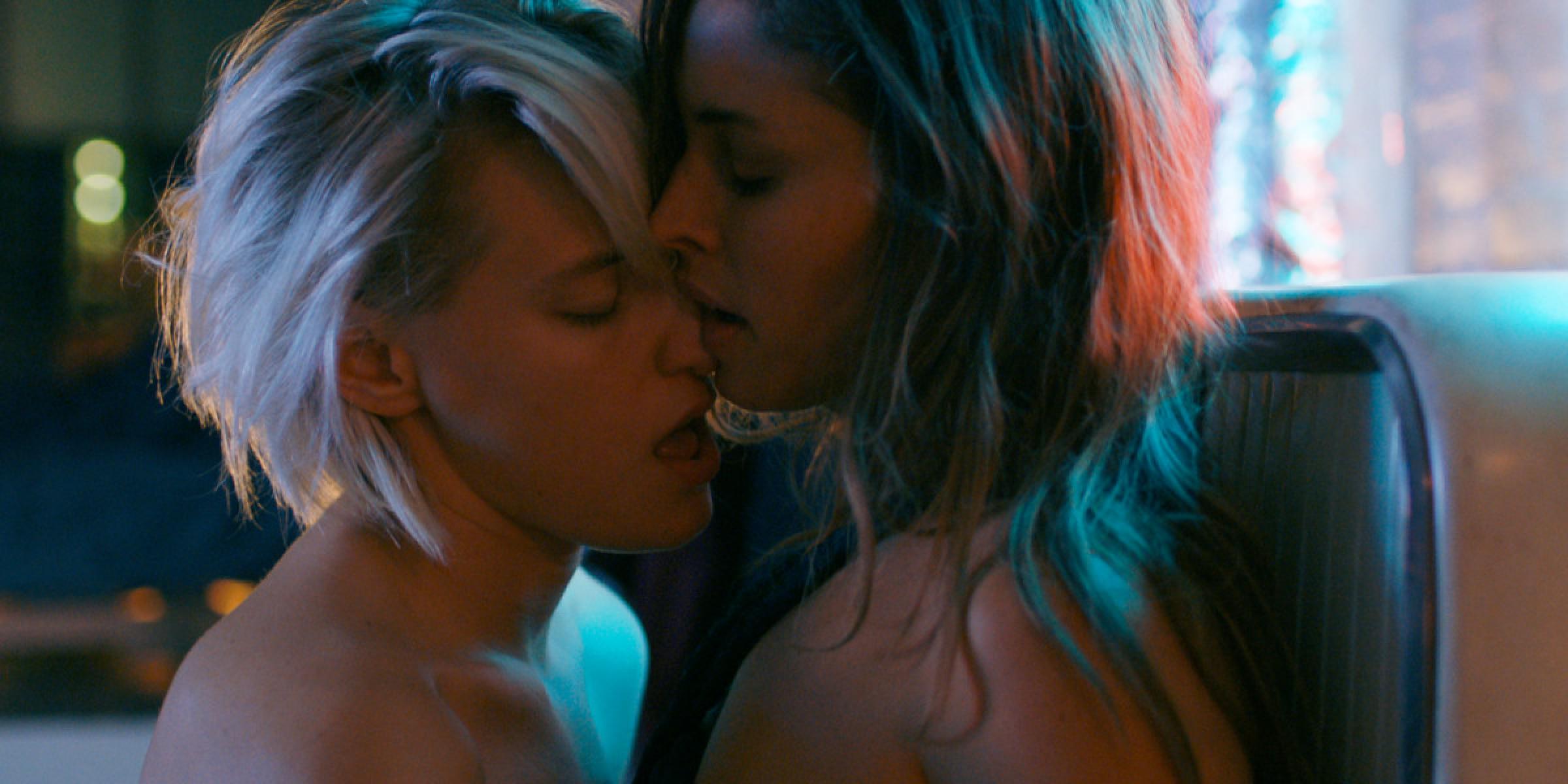 Source: Below Her Mouth official Instagram account
Below Her Mouth is a fairly new film. Unfortunately, it has not been widely released in Asia. However, it is worthy to highlight that all the crew members that participated in the shooting were women. Also, there are several reports of shocked audiences due to the high voltage sex scenes.
Trailer: