The documentary Out in the Night (2014) recounts the controversial case of "The New Jersey Four" where four African-American lesbians defended themselves and injure the man who used verbal and physical violence against them. However, because of their skin color and sexuality, they were heavily mistreated by the law and, in addition, the mainstream media labeled them as "Killer Lesbians". All of them were charged with a wide variety of crimes including a 11-year prison sentence for one of them. During the duration of their sentences they could not even attend their family members' funerals.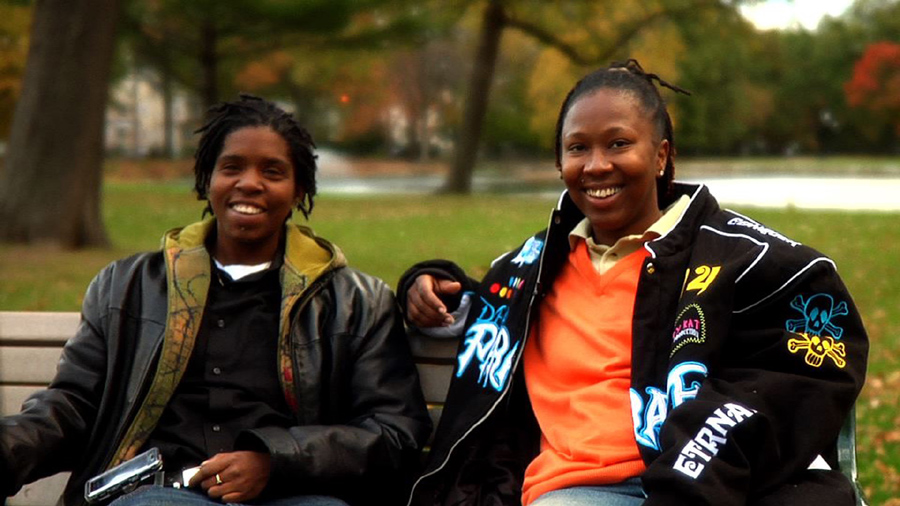 Terrain and Renata from "The New Jersey Four"
This incident occurred on a summer night of August, 2006. Four young black girls from New Jersey (Venice, Terrian, Renata and Patreese) went on a trip to New York City. While chatting on the street, suddenly, a man came to them and pointed at Patreese's private parts and said: "I want it". Patreese told him that she is lesbian, and tried to walk away, but this enraged him and he started yelling: "You lesbian bitch, I am going to f**k the shit out of you." He constantly used verbal slurs and started chasing them, which left the girls with no choice but to use a knife to defend themselves. However, acting in self-defense put them behind bars for several years. They were declared guilty by the law and by the media, and ended up losing their youth and precious time with their families.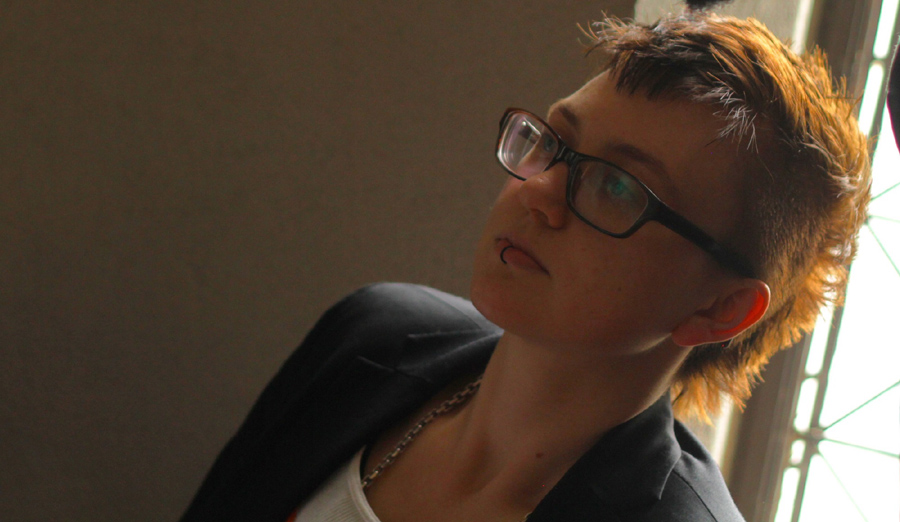 Director Blair Dorosh-Walther
Director Blair Dorosh-Walther remembers the year when this incident occurred and why she became so obsessed with this case: "The giant headline caught my attention me: Man Gets Stabbed for Admiring Teen Girls. How is that even possible? I don't believe a man walking on the street in the middle of the night would stop and "admire" a teen girl. This is definitely harassment! This is a very common behavior on the streets of New York during the night."
 
"I wonder why the public assumed this guy was just a suitor instead of a threat. These girls have no criminal records and they had not joined any gang. Why were they being accused of a gang crime? If they happened to be all white women, would the whole incident have gone differently? I think race, social class, and gender are the key factors to this case". In order to understand the reasoning behind this crime, she started to visit these girls in jail and talked to them one by one. She realized that the whole situation was very different for what had been reflected on the media, which led her to begin shooting a documentary. She wanted people to see the different perspectives to the case.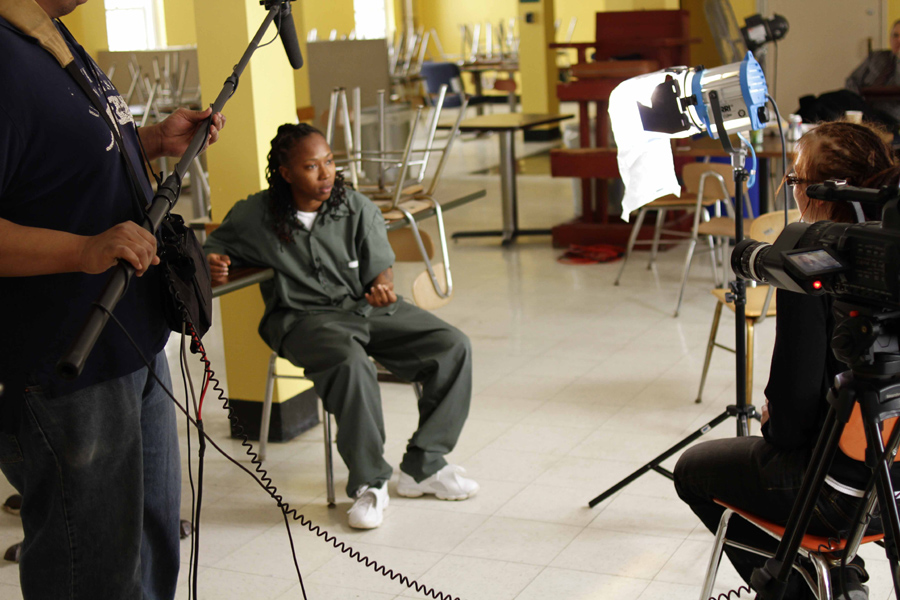 This documentary has been screened at over 100 film festivals and schools. It has won several awards, including the Jury Award and Audience Award at Seattle Lesbian & Gay Film Festival, the Audience Award Winner Documentary Feature at New Orleans Film Festival, and the Jury Award at The Rochester LGBT Film & Video Festival. It also gained huge praise from media and critics, and received the title of "one of the best LGBT and female documentary films."
Out in the Night trailer:

Watch Out in the Night on GagaOOLala.