The supreme court in Delhi, India has struck down the colonial-era law criminalizing gay sex. This is overthrowing the 150 years history long of anti-LGBT legislation. Chief Justice Dipak Misra said the law was "irrational, indefensible and manifestly arbitrary."
This judgment has created a historical milestone. The news have instantly spread over the whole nation and the world. "I am speechless! It's taken a long time to come but, finally, I can say I am free and I have equal rights as others," said Rama Vij, a college student who wore a rainbow scarf. Members of the LGBT community hugged each other to celebrate this light they have been waiting for.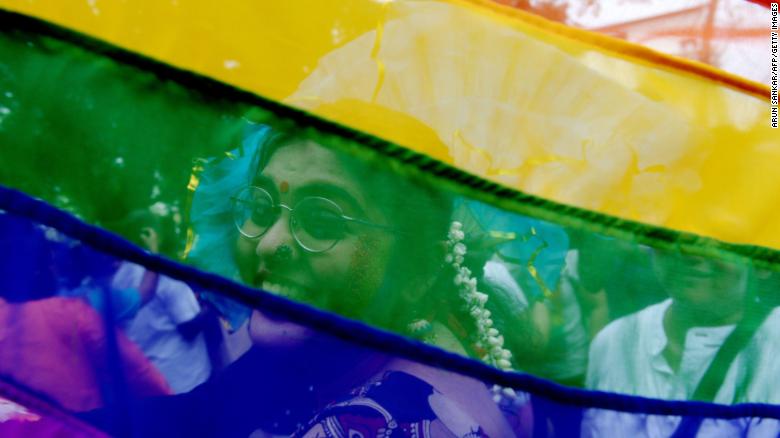 source: CNN
In India, homosexuality is still a taboo. During the British-era section 377 of the penal code considered homosexuality as an offense. The Delhi High Court decriminalized gay sex in 2009. However, after the pressure from Hindu, Muslim and Christian groups filed appeals in the Supreme Court in 2013, the court restored the law. The Supreme Court argumented that only a "minuscule fraction of the country's population constitute lesbians, gays, bisexuals or transgenders."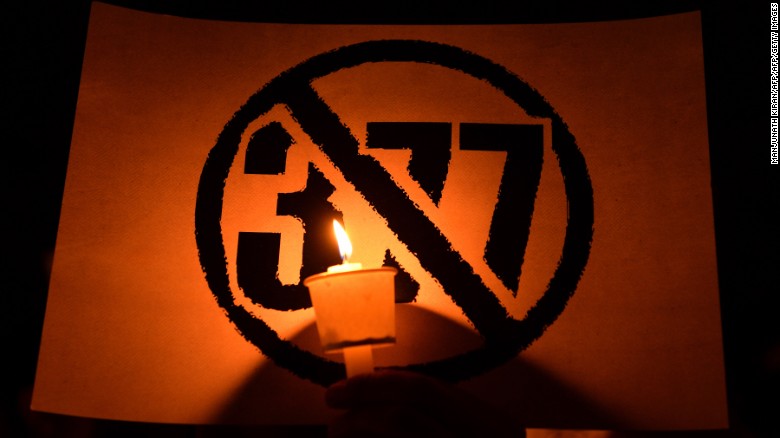 source: CNN
Many lawyers representing the LGBT community hope that LGBT people can one day get rid of their stigma. 
Out of the 48 former British colonies that criminalize homosexuality, there are still 30 colonies have laws based on the original colonial anti-LGBT legislation. In addition, more than 2,100 cases were registered under the law in 2016 under section 377. 
The opposer to section 377 expressed that this law not only makes LGBT groups hide in the closet but also promotes homophobia and discrimination. Now, India is closer to an open and diverse society.  
Source: CNN, BBC
Author: Moon