One of Hong Kong's best known LGBTI figures, property tycoon Gigi Chao, is spearheading efforts to bring marriage equality to the city. Her recently-launched group, Hong Kong Marriage Equality (HKME), is now crowdfunding efforts to force the special administrative region of China to recognize same-sex unions. It comes just months after Taiwan became the first country in Asia to legalize same-sex marriage. 'We were incredibly inspired by Taiwan's success in achieving marriage equality, especially knowing it has been such a long and tortuous journey' Chao said. 'Hong Kong's movement to win marriage equality is just starting, and we need all the help we can get'.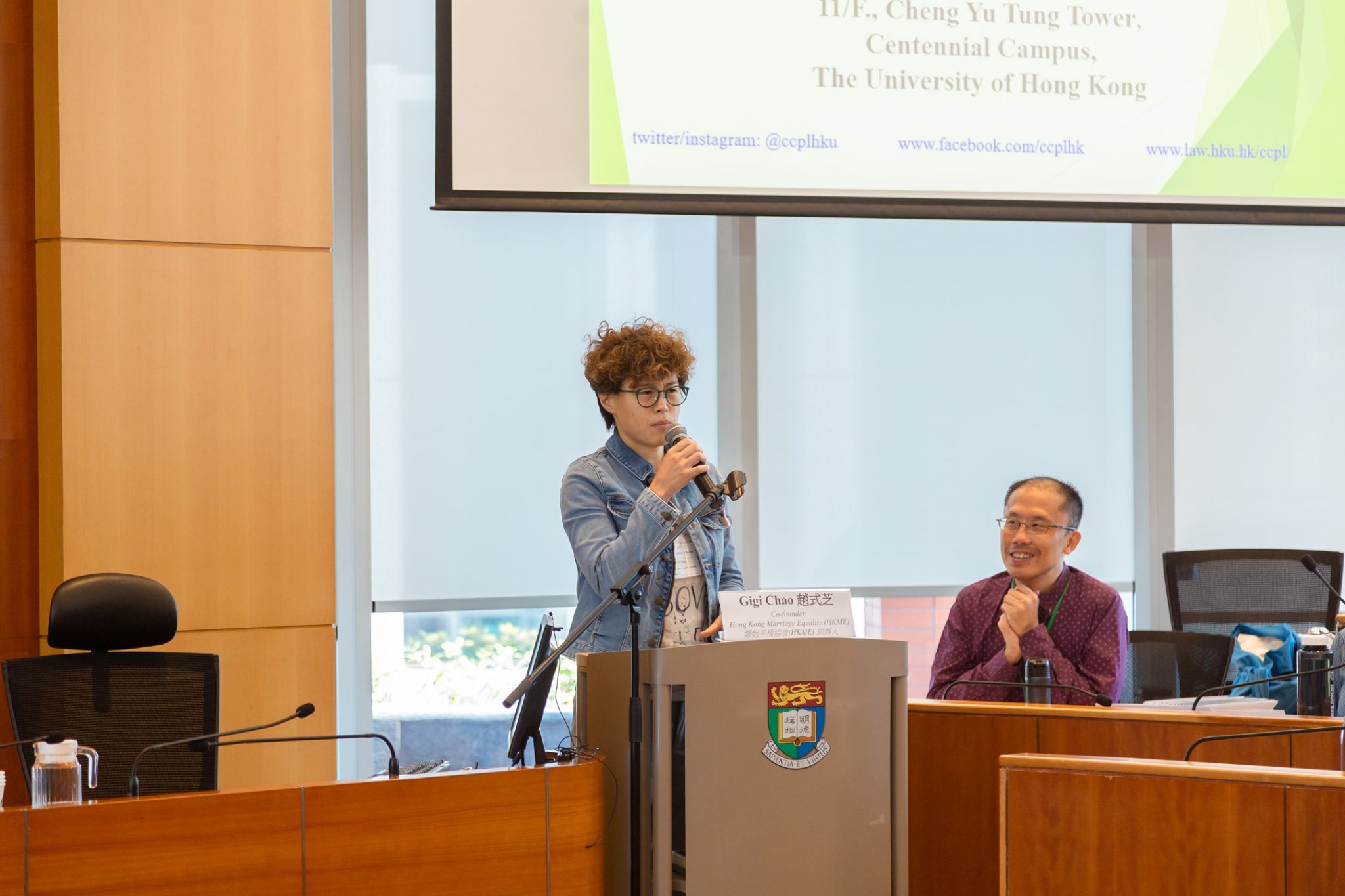 Gigi Chao / Source: HKME Facebook
Hong Kong does not recognize same-sex marriages. And, traditional conservative values put emphasis on male-female families and having children. The majority of LGBTI Hong Kongers are not out at work. Recent surveys have found roughly 50% of Hong Kongers support equal marriage. HKME is hoping to 'win the hearts and minds of the people' with funds raised. As of Monday, it had raised HK$1,305 of its HK$700,000 target. HKME plans to launch a study into prevailing attitudes towards same-sex marriage among Hong Kong's 'moveable middle'—the majority of Hong Kongers who have not yet made up their mind about equal marriage, Chao said. Chao, who is Vice Chairperson of property development company Cheuk Nang, was named the world's most influential LGBT business person in 2016. She also made headlines in 2014 when her father, tycoon Cecil Chao, offered HK$1 billion to the man who could turn his daughter straight. Chao cited a recent study by law firm Allen Overy, commissioned by the Equal Opportunities Commission, that found almost 100 ways in which people in LGBTI relationships are treated differently under Hong Kong law. 'If same-sex marriage was legalized it would make a tremendous difference in their [LGBTI people's] lives, on issues ranging from child rights to access to public services' Chao said.
Hong Kong filmmaker Kit Hung is currently crowdfunding post-production of a short film depicting a Hong Kong queer Utopia. 'Forever 17' imagines the future of a same-sex couple in a life-long relationship if Hong Kong passed equal marriage legislation and discrimination was eradicated. 'The film may seem like a trivial and fantastic story, which is actually a dream for many LGBTI people' Hung said. 'In Hong Kong, whether on the street or the media, gay couples are barely shown, let alone older people or long-term relationship issues'.
Hong Kong has in the last year made significant steps towards marriage equality. Hong Kong's tax department and immigration department now recognizes overseas same-sex marriages after landmark court cases. In June, the city's highest court ruled government departments must recognize the same-sex marriage of civil servant Angus Leung. He sued the government for failing to recognize his marital status and grant his husband benefits such as medical insurance and tax reductions for couples. In 2018, meanwhile, a court ruled in favor of a British lesbian named 'QT'. Judges ruled Hong Kong immigration must recognize overseas same-sex marriages in the same way as opposite-sex ones when considering spousal visas.
Author: Rik Glauert