This two-week-old infant is wrapped in a rainbow cloth and surrounded by hundreds of syringes. This is the symbol of how difficult it was for this lesbian family to have a kid.
The baby is laying surrounded by heart-shaped syringes. The inner ring is formed by the anticoagulant syringes her mother had to use twice a day. The outer ring is the IVF injections that her mother had. The total cost of this treatment was of 40,000 USD. After four years, seven attempts, three miscarriages, and 1,616 injections, the O'Neills cannot wait to welcome the new family member.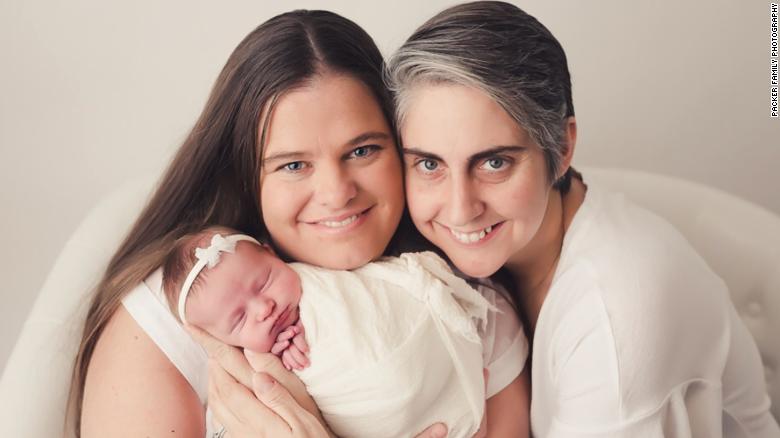 According to CNN, London O'Neill was born on August 3. This photo was originally just a souvenir for Patricia and Kimberly O'Neill but, after 55,000 shares on Facebook, this photo became a symbol of victory for couples fighting against infertility. "I hope that there's a couple out there going through the same thing we did, and that can see that there's hope at the end of the tunnel," Patricia O'Neill told CNN.
Patricia and Kimberly met six years ago at work. They fell in love and decided to have a baby together. They started trying to conceive in February 2014, and married in January 2017.
Patricia, who has a 7-year-old daughter from a previous relationship, always wanted to have a biological child. Kimberly has a 14-year-son of her own from another relationship. They still wanted to give it a try and decided Patricia would carry the child.
"We thought it would just take going into a fertility clinic and nine months later we'd have a baby," Patricia said. Unfortunately, she found she had a blood-clotting condition after the genetic testing. Finally, the fourth embryo was successful. "We were excited. After the eight week we knew it was a boy," Patricia said. Unfortunately, the baby's heart beat stopped on the 11th week. Patricia said, "I was done and I couldn't do it anymore. But my wife and I, we started this journey together, and we decided we would always be together during the hard decisions, and she wasn't done."  After many treatments and failures, Patricia faced more miscarriages.
After more attempts, Patricia found out she was pregnant a few days before going to Disney World. Patricia said, "We always feel her heart started to beat in Disney World."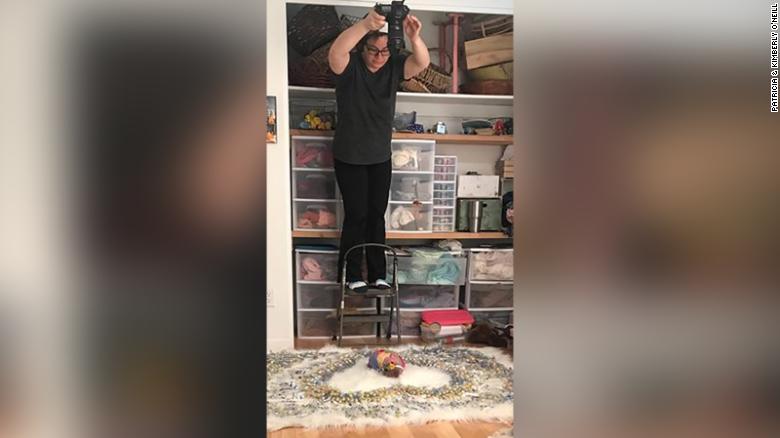 Kimberly saved every syringe Patricia injected. They invited photographer Samantha Packer to capture this touching moment. It took Packer more than an hour to lay out all the syringes into a heart shape. This is another special symbol of their true love.
Source: CNN