The director of Sisterhood: Tracy Choi / Source: Sky Films
Lesbian film Sisterhood (2016) was screened in Taiwan on July 7th. LalaTai scheduled an interview with the young talented director Tracy Choi to talk about her new film and her point of view on LGBT issues. Before creating Sisterhood, she had already worked on other lesbian-themed projects, like I'm Here (2012) or Farming on the Wasteland (2014), a film about three female Macanese writers. As for Sisterhood, it is her first full length feature and has already received the Macao Audience Award at the 1st International Film Festival & Awards: Macao, making Tracy one of the most interesting new talents in the region.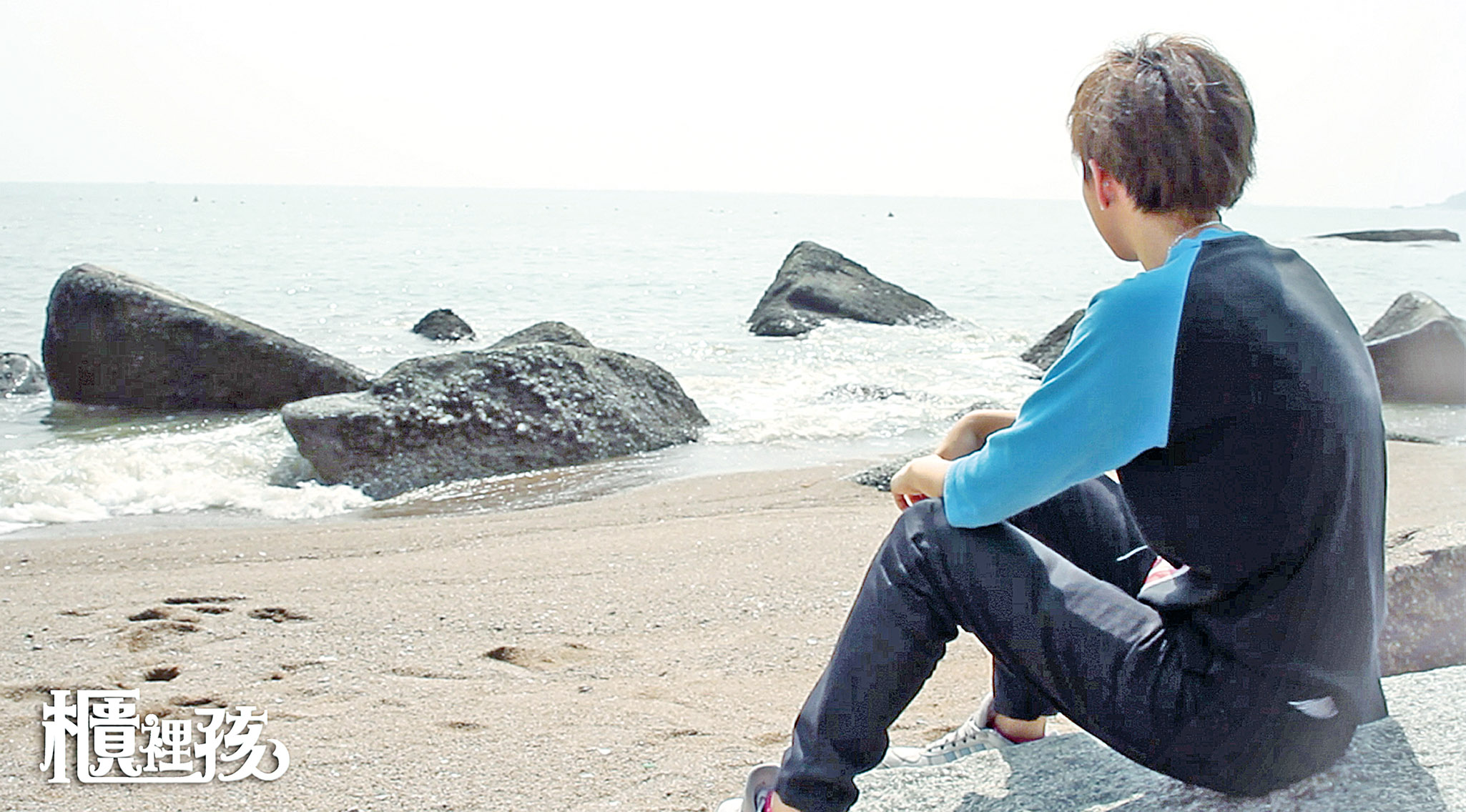 I'm Here / Source: Exmoo
1. You conceived the story of Sisterhood during your school days in Taiwan. We know you heard the stories about women working in a massage parlor. Why did you want to use a massage parlor as the place where lesbian love occurs?
First, the reason why I wrote this story was because I often followed women working in massage parlors when I was a child. Actually, I did not know what they did, but I knew there was a slight difference between them and housewives. When I grew up, my mother also shared her stories in massage parlors, so I have very fond memories of my childhood linked to these places. I think these women are quite unique, that is my motivation to film their stories. To be honest, the storyline about lesbian love is totally made up. I have never heard about a lesbian relationship going on in these places. But I think I was impressed by their friendship and their mutual support, and this is the reason why I produced Sisterhood.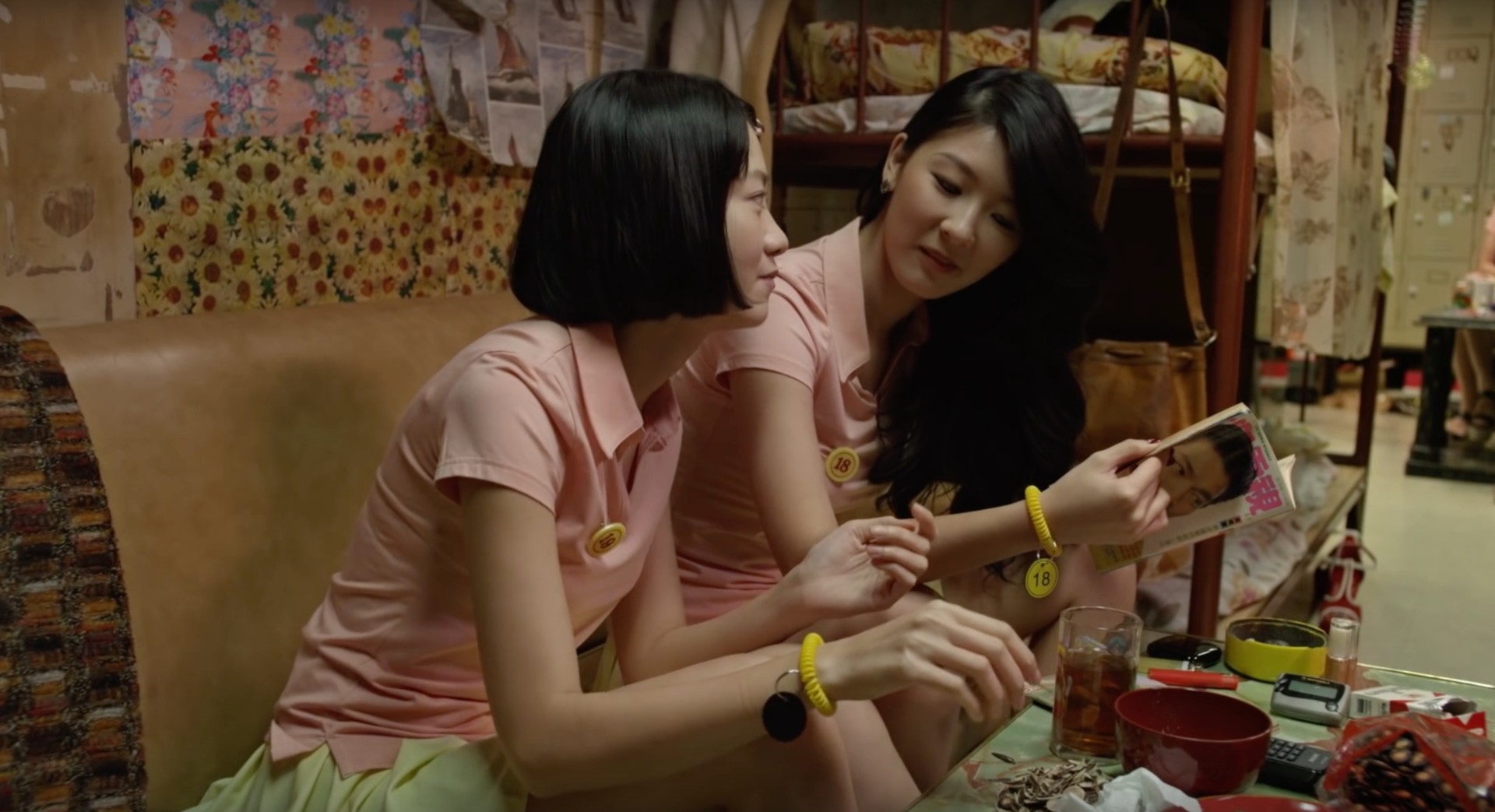 Lesbian film Sisterhood was released in Taiwan on July 7th / Source: Sky Films
2. Throughout the whole film, both main characters are chased by men, but their own friendship is stronger than with anyone of the opposite sex, how would you describe their relationship? Would you define this film as a lesbian film?
I do not mind that the audience calls Sisterhood a lesbian film. For me, the reason why I did not dig in this relationship deeper is because, after discussing it with the screenwriter, we both agreed there were two ways to make the story better. The first one was to make these two girls closer to each other and, the other one, was to let them stay as friends. At the end, we chose the latter because I think the level of complicity between the two girls conveyed in this film is perfect. It is flickering, not easy to be found, and it also matches with the plot. The main character, Sei Sei, only finds out about her true feelings after she comes to Taiwan.
When I was writing the script I also reflected on LGBT issues. The reason why Sei Sei does not realize about her romantic feelings is because she lives in 90s' Macao. Back then, there was zero information about homosexuality. She did not know that raising a kid with another woman was a possibility. In other words, this is about labels, but I think labels are unnecessary. They could be lesbians, bisexuals… etc., and you can have infinite labels to define them, but the only thing we know for sure is that they love each other.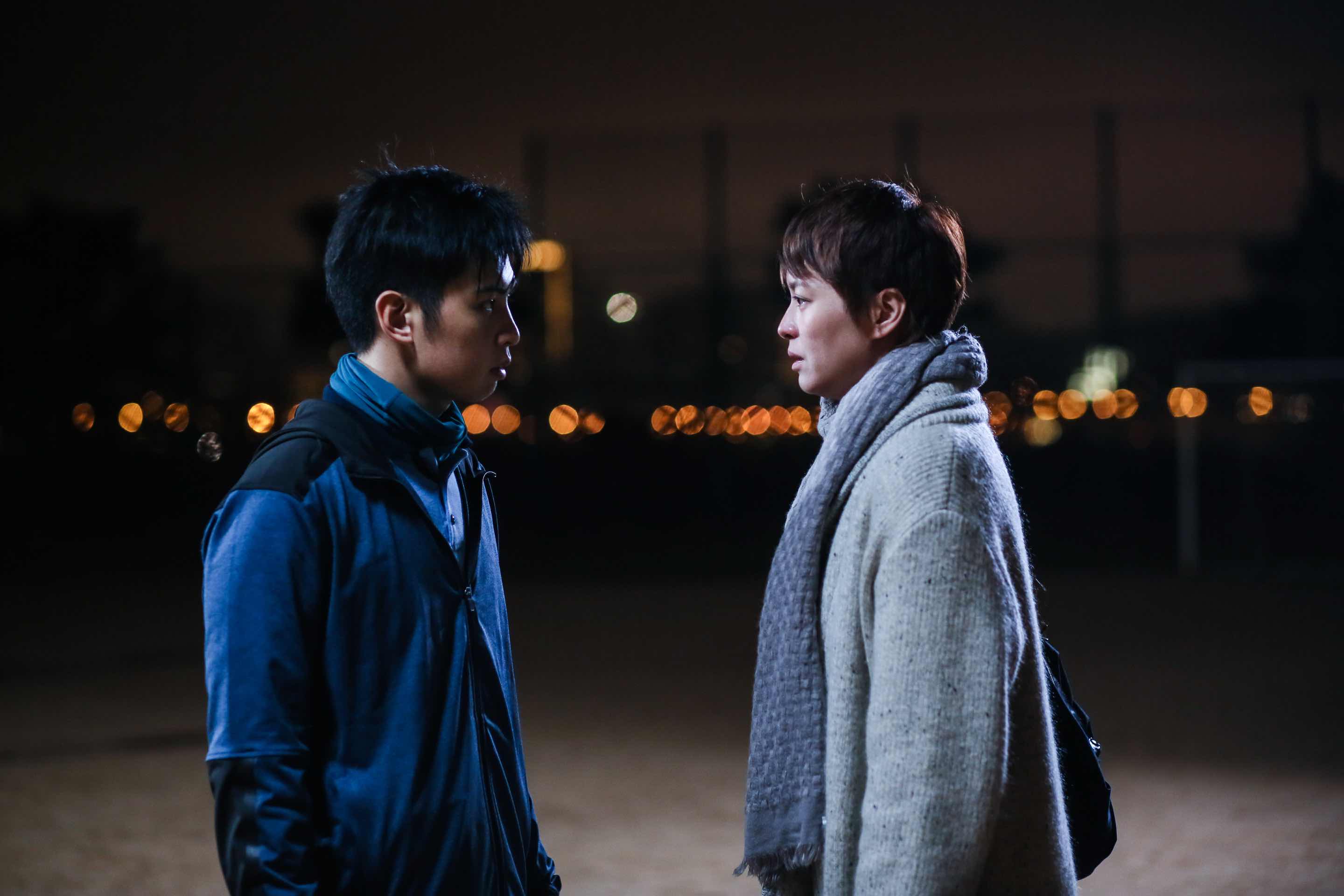 Source: Sky Films
3. You mentioned that you thought of Taiwan as a place where Sei Sei can live comfortably. Can you tell us more about the differences between Taiwan and Macao?
I chose Taiwan as a setting because, back then, the economy was pretty awful in Macao. Many of these women really decided to move to Taiwan to find a better life so the idea came from history itself. Another reason is that I stayed in Taiwan for 4 years, and I have many memories here. It also represents a haven for Sei Sei to avoid the storm, so I chose Yilan city where every day's pace is much slower and tranquil.
People who were born in 90s Macao have a different image of Taiwan from the new generations. Like my mother, people born in the 90s think Hong Kong is more prosperous than Taiwan. But, nowadays, Taiwan has become a kind of dream place, a place filled with possibilities. If you do not want to have the same life as everyone else in Macau, like being a public officer or work in a casino, then you can come to Taiwan. In this film, a girl has also the same problem. She does not know what she really wants, very much like Macau's youth nowadays.
4. You came to Taiwan to study in college, what impressed you the most gh8&)Jb4YfKgFJ2fRihZO+Ps2cb-8ZoJJMwaC#LgU0f5ZV&DBIin the Taiwanese lesbian community??
The first strong impression I got was when the lesbian film Spider Lilies (2007) was released. It was a huge box office success and everyone was crazy about it.
Actually, all the crew members in Sisterhood thought that there is no way that Sei Sei does not understand her feelings for Ling Ling, but I think it could happen. Take my case as an example: when I was in middle school I had a crush on a girl. I had never dated a girl before, I did not realize these feelings were called love because in that environment such a thing did not exist. Instead, we naturally thought this was some kind of admiration. After I came to Taiwan to study, I reached out to the local lesbian community and got a girlfriend. It was just then that I realized that the feelings I had back in middle school were real. Therefore, I also reflected my feelings of missing out on Sei Sei.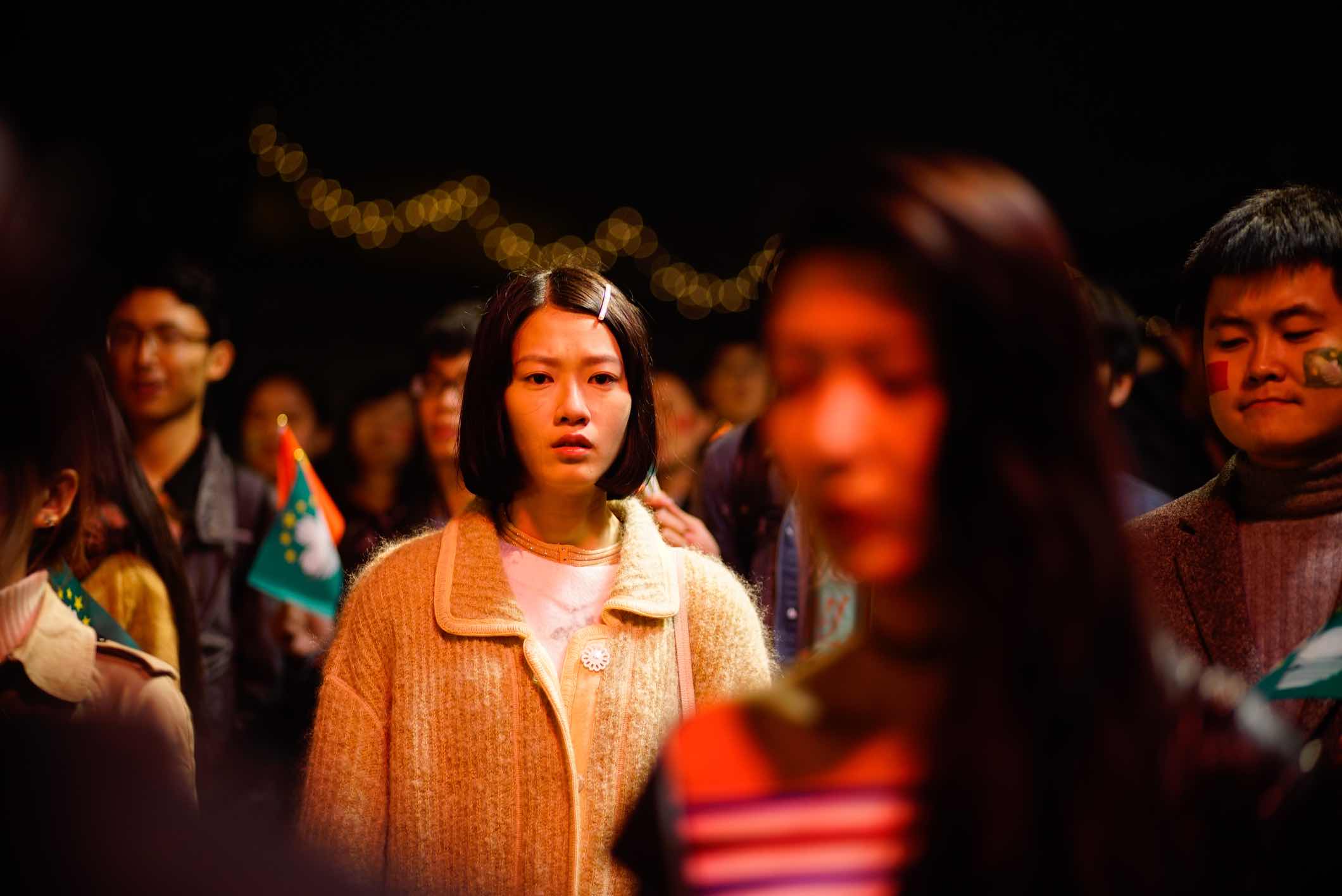 Sei Sei / Source: Sky Pictures
5. Can you tell the readers of LalaTai which is your favorite lesbian film? And why do you like it?
I love the Hong Kongese film Butterfly (2004). I have also read the original novel and thought that it was a really hard novel to adapt into a film. The original setting of Butterfly is changed from Taiwan to Hong Kong in the film. The social movement featured in the story also changed to the 1989 Tiananmen Square protests. This was a very successful attempt, not many adapted films are this good. The use of time and space is also very well developed, as well as the actors' performances.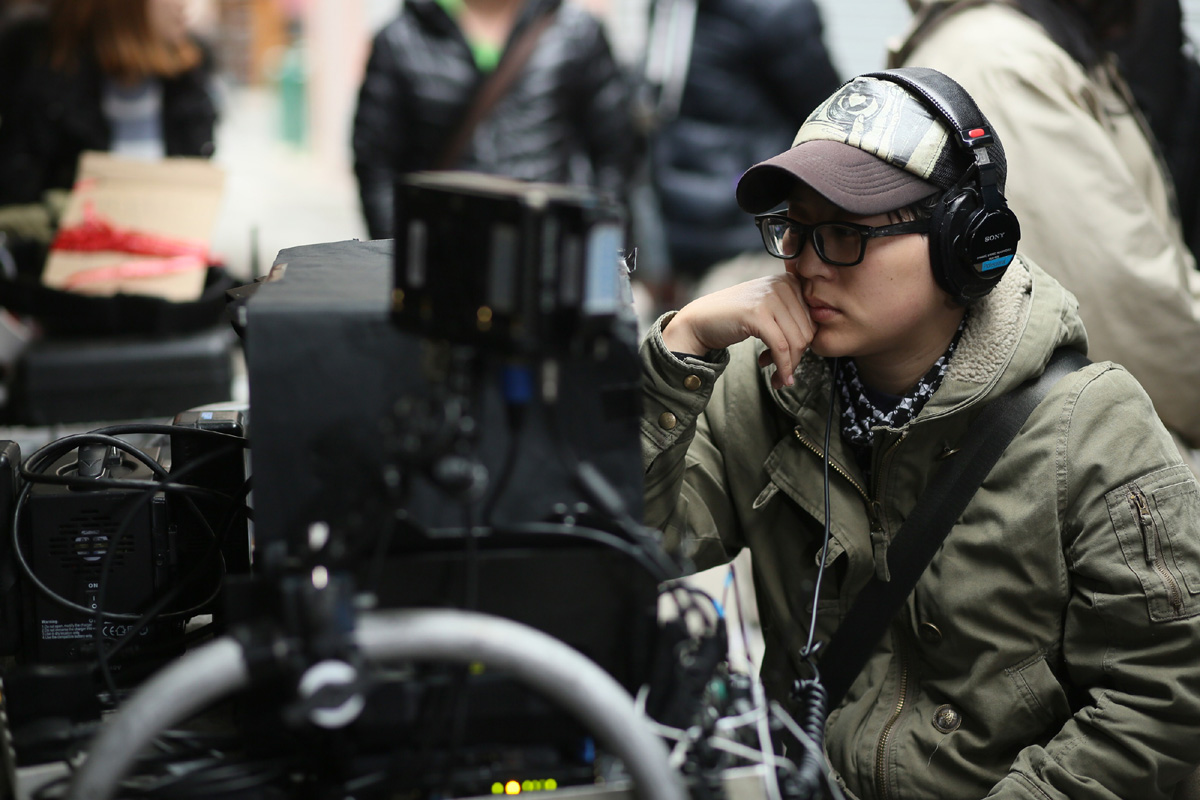 Tracy / Source: Sky Films
6. Will you continue shooting LGBT-related films in the future?
Actually, I am currently considering several different stories, including an LGBT one. Though there are not many queer characters in mainstream movies, there are still plenty of LGBT people in our lives. Even my next film may not be about homosexuality, I will still let LGBT characters show up in the story naturally.
7. Do you want to say some words to the LGBT communities in Taiwan and Macao?
Recently, Taiwan just achieved marriage equality rights. I feel truly happy for the LGBT community in Taiwan because this is my second home. Though not every homosexual wants to get married, it is now their right to decide. Taiwan is a pioneer in Asia and we all hope that Taiwan can keep moving forward and pushing other countries to go further.
I think, on this aspect, Macao is falling behind. We have not even passed non-discrimination bills yet, so there are a lot of things that we still need to work on. I hope people start paying more attention to these issues so we can have a chance to fix this.
Sisterhood trailer: