On March 24 2017, Taiwanese Constitutional Court ruled in favor of same-sex marriage, the first in Asia. The petitioner Chi Chia-wei had been waiting for this moment for over 41 years: he has been fighting for gay rights since he was 17, and now that he is 59 years history has finally been made. Before this ruling, many same-sex couples were suffering due to the fact that in the eyes of the law they were as close as strangers.
Edie & Thea: A Very Long Engagement (2009) depicts this kind of relationship, a romantic love story that culminates in a priceless engagement.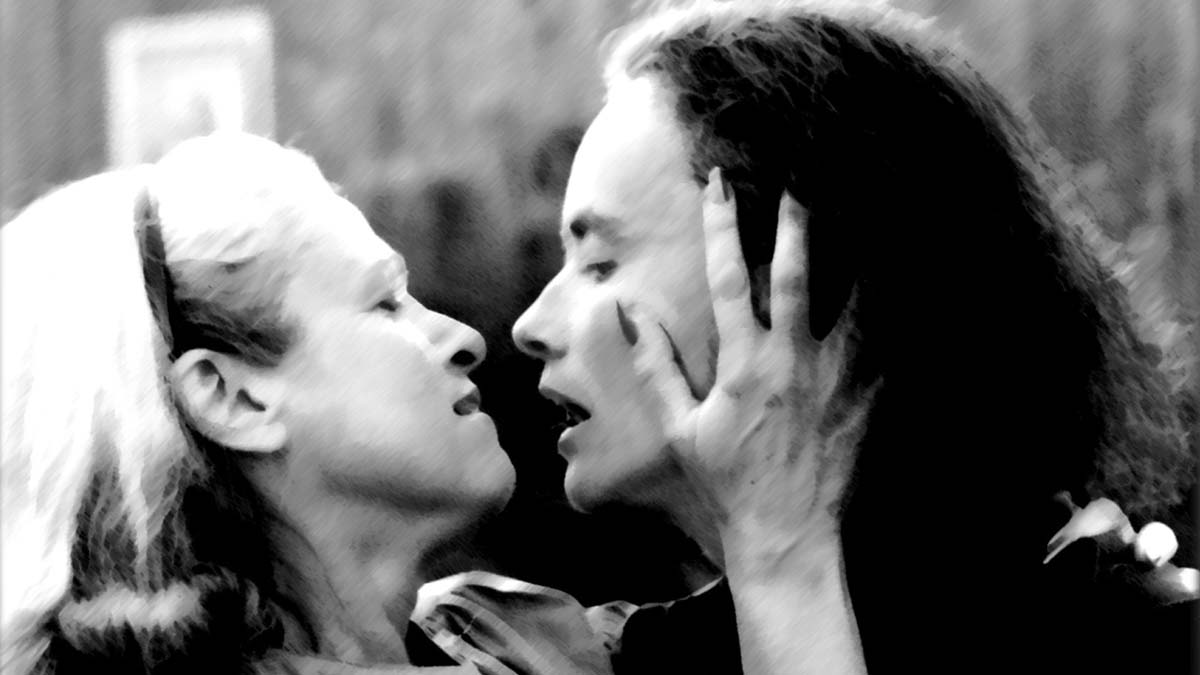 A half a century long engagement — same-sex couple' endless waiting.
"Thea looks at the ring on her finger everyday — finally society admits that we are able to love each other until we die. "— Edie & Thea: A Very Long Engagement
Winner of the Best Documentary Award in the Hamburg International Queer Film Festival 2009, and nominated for GLAAD's Outstanding Documentary and San Francisco Lesbian & Gay Film Festival, this 60-minute long film takes in an amazing journey starring a 80-year-old New York lesbian couple. This production would also become a celebration of their life achievements.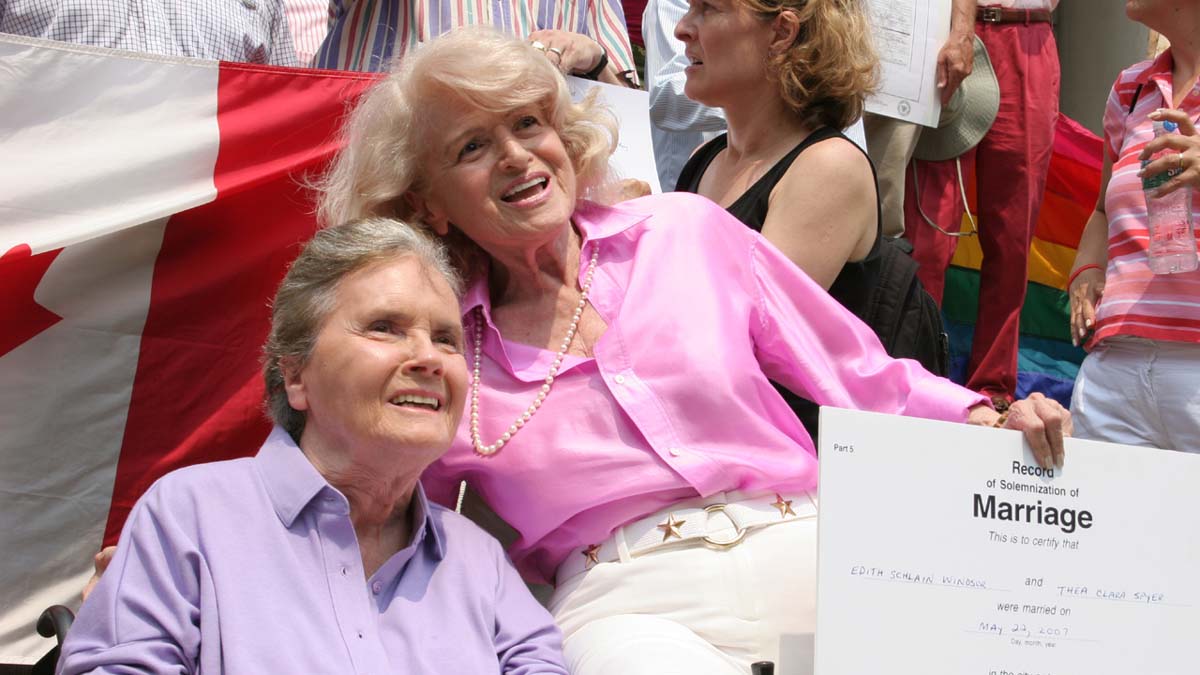 Edie and Thea have been in love with each other since they met back in 1962 and, from that moment on, they have devoted themselves to the gay movement and fight for LGBT rights. After being together for 27 years, they applied for Domestic Partnership Registration in New York State, during a time where Thea had started showing symptoms from a rare disease. In 2003, Thea's condition worsened and the doctor told her that she would only live for one more year. So, they decided to fly to Canada and get married and finally become legal partners.
This production also introduces Edie and Thea's lives before meeting each other, intertwining their story with the history of social and LGBT movements during the second half of the 20th century.
Lesbians in 1960s — love regardless time and gender.
At the beginning of the film, white-haired Edie and Thea seat in a somber room. They look at their old pictures projected on the wall. Every document is a piece in the puzzles of their lives, and their mutual memories. Seeing the image of a young Edie, Thea confesses: "she's so gorgeous. Edie you look perfect in this photo," "I love this one. This one is amazing," "I love the one in this photo." Edie gently smiles and says: "I love you too, sweetheart."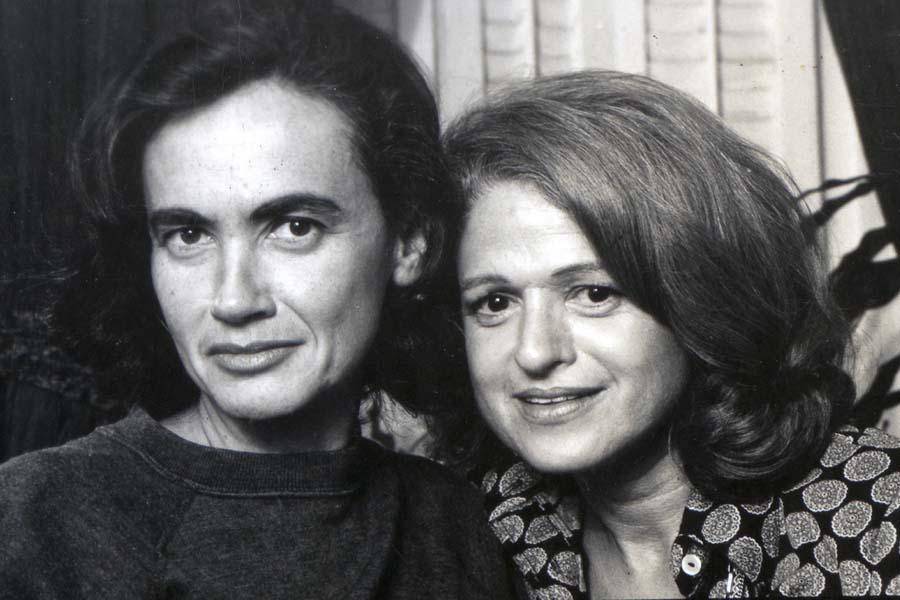 From a series of old pictures, we see Edie and Thea's glorious youth years. Edie mentions she used to be a well-mannered girl, and that she was married. Back to 1950s, this was the reality for many lesbians. After breaking up with her ex-husband, she finally decided to explore her true sexuality. Thea said that she knew she was interested in girls since she was a child, and that she came out to her family at the age of 16. They have something in common: both of them were forced to join a group therapy where a doctor even told Thea: "homosexuality is only a state of puberty, don't worry."
In addition, Thea also remembered a very telling anecdote: one day she was making out with her ex-girlfriend in the school's parking lot. When the campus security notified the school about her conduct, she was forced to drop out. That is the kind of risks lesbian were exposed to back then. However, they were still able to love someone, nobody could take that away from here.
Romance and passion – the endless fire of love.
While recounting how they met in a bar and fell in love on the beach, Edie said while flushing: "At that time, I put my hand on the table and tried to get close to her hand. I tried not to look at her and, finally, asked her, "do you have a girlfriend?" "Now I do," she answered. I hugged her. We spent the whole afternoon making love and, then, we headed to the night club. That was the beginning of everything."
Thea sneakily said: "I think that she ruined my whole plan. I wanted to play around and enjoy my life while young. But after meeting her, I could do it no longer." Yes, their fire started burning back in 1950s, and after 40 years, they flame has not extinguished.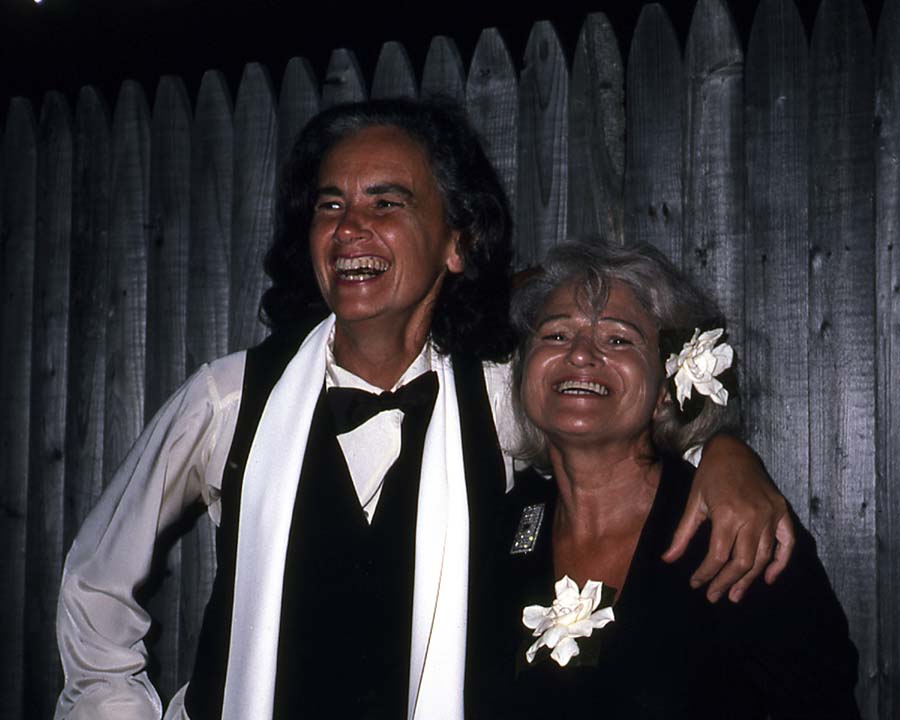 At the age of 45, Thea was diagnosed with multiple sclerosis. Her limbs gradually deteriorated, forcing her to use crutches. Several years later, her legs became totally paralyzed and started using a wheelchair. Thea continued working and attending parties (and even dressing up during Halloween), she did not let the disease change anything in her life and, more importantly, she did not let it break Edie and her apart.
There is a very cute exchange between the two of them that shows how well they have faced difficulties in life: when Thea asks Edie "if I went on the wheelchair to a party and you didn't know me, what would you think of me?". Edie laughs, "I would say: oh, damn! I have to date the girl on the wheelchair."
Reality is that Thea admitted that she feels guilty. She thinks she should have a healthy body, so they could hang out and enjoy and more plentiful sex life. But Edie just loves the way she is and does not care. In her eyes, Thea is the perfect lover, her disability has no effect on her. Just like Thea explains, "even after so many years, our appearance is totally different from the time we first met, but our feelings for each other remain the same."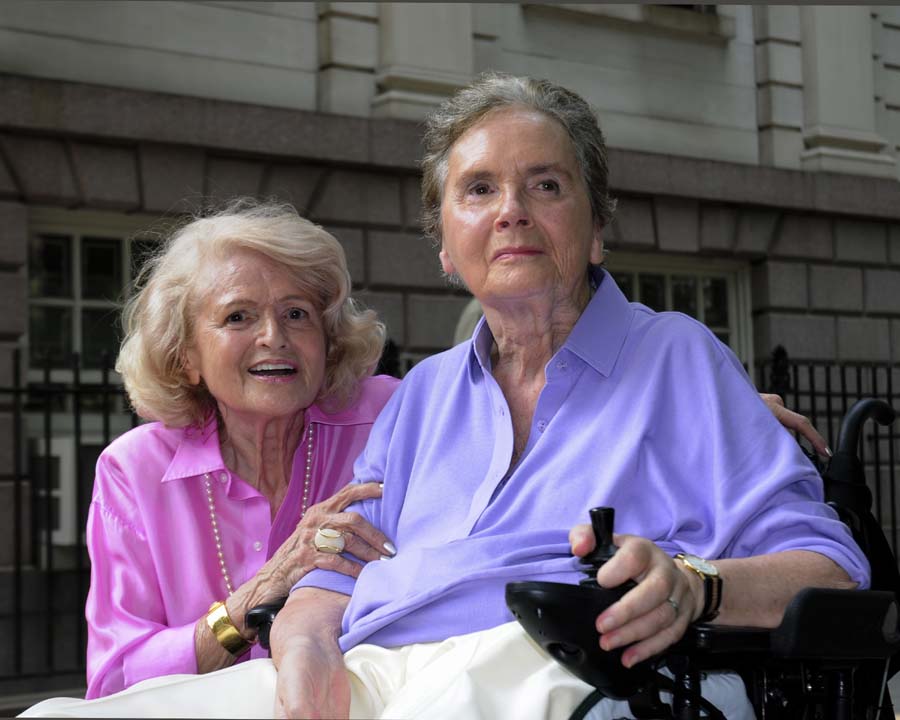 Pure Love – never compromise, never let someone hurt your loved one.
I think the most valuable part of this film is that Edie and Thea's story does not fall into many romantic clichés. They are a just another couple that met, fell in love and wanted to get married but, sadly, could not.
"Marriage means that a couple love each other and want to stay together forever. Marriage symbolizes the supreme love and promises between two people. Everyone in the world knows it." – this is what Edie said when the two finally made their dream come and got married in Canada, and then went back to the States to advocate for marriage equality.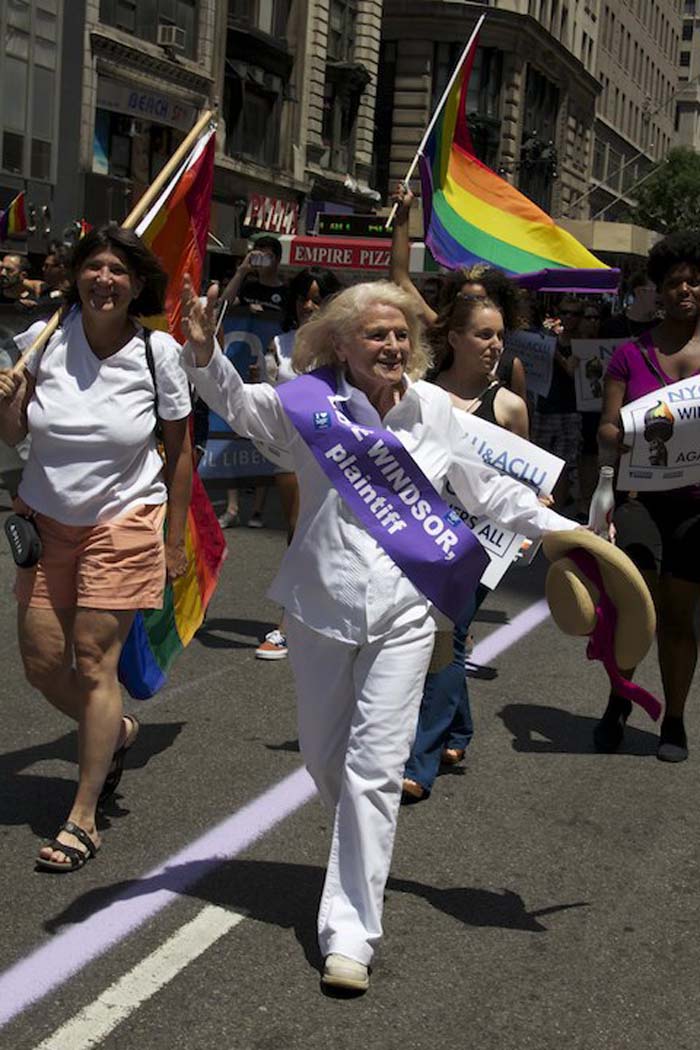 However, both of them have are quite wealthy and they could afford travelling to Canada to get married but, how many lesbian couples can do the same? Luckily, the US has already passed their own marriage equality bill. LGBT lovers will not suffer the way they did. They are legally recognized and protected.
Back in Asia, how long should we wait to have our basic rights recognized? How many years does a man have? Chi Chia-wei spent 40 years in this, and just now he might finally see the end of the tunnel. But, how much time of one's life should be wasted in fighting?
Watch Edie & Thea: A Very Long Engagement now on GagaOOLala!