Recently, a new lesbian couple has gone viral on Yotube. Amber and Tomo come from Taiwan and Japan, respectively. They set up a channel on Youtube called "Baby momo's" to share their life experiences as a couple. They say meeting each other was their destiny. We are in love with them, so decided t interview them to ask them about how they met and their tips and tricks on maintaining a long-distance relationship.  
1. How did you two meet each other? 
Form LesPark. We both are the kind of people that don't like to talk to strangers, so we didn't download the app to find a partner. But, coincidentally, our friends told us to download it. I was on a business trip in Japan and I opened the App. Our story started there.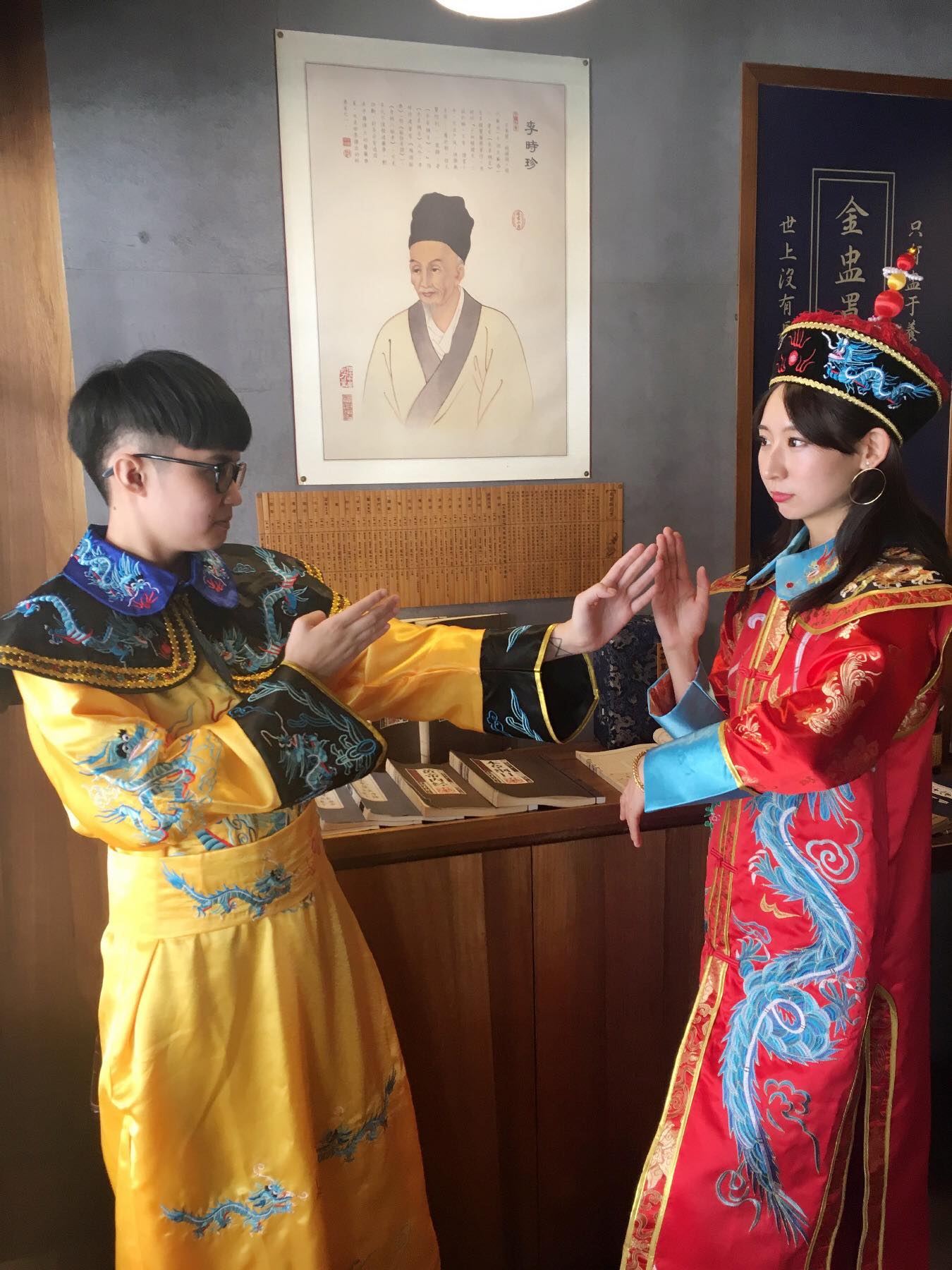 Amber (left), Tomo (right) are from Taiwan and Japan / Source: Baby momo's
2. How did you two get together?
We confessed our feelings after a few dates. But it seemed that we weren't talking about the same thing because my Japanese wasn't that good at the time. I gathered my thoughts when I got back home and rethought what Tomo was saying to me. I wrote my words on a piece of paper and gave it to Tomo on our next date. Then I said, I like you.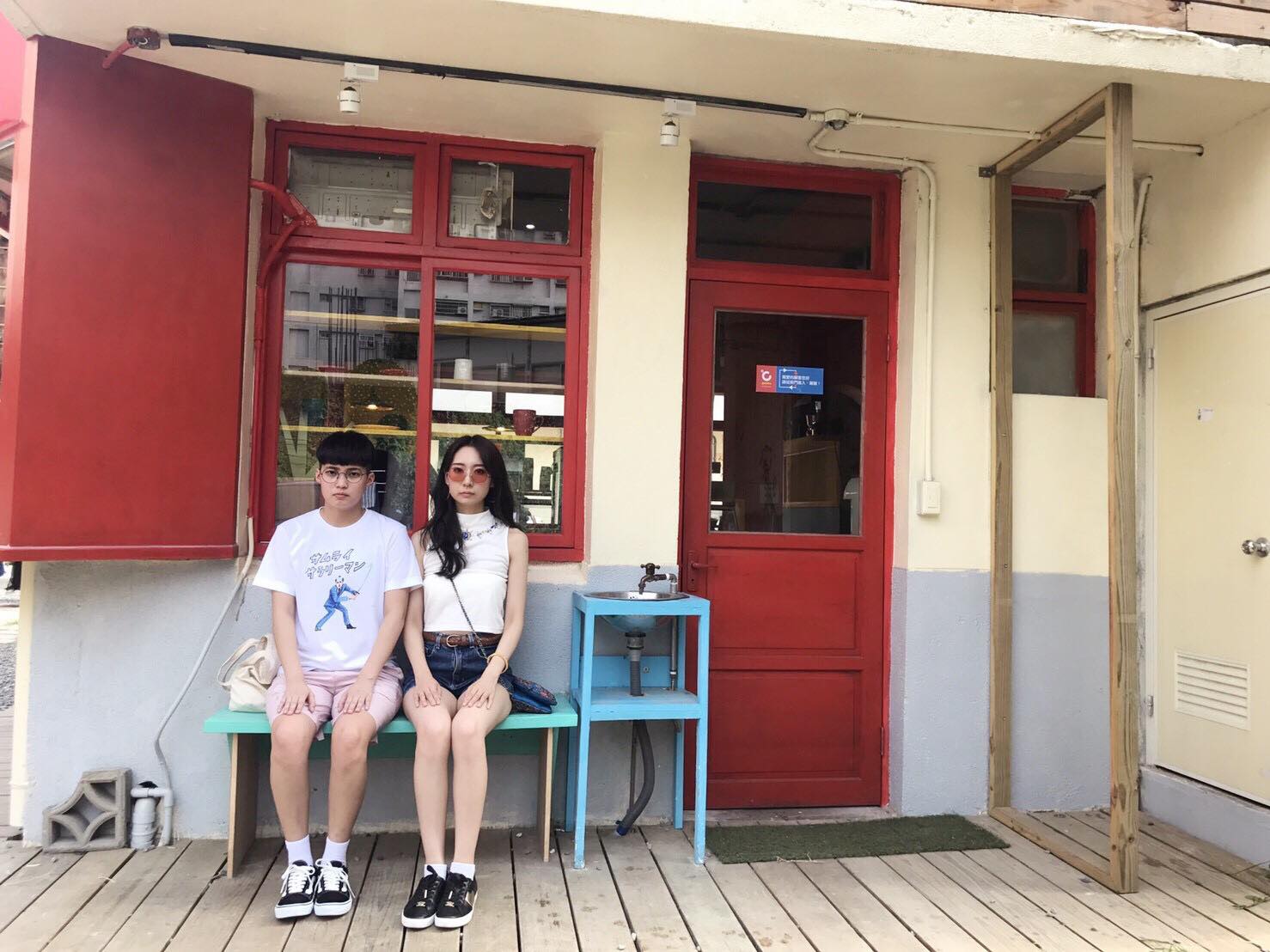 Very serious couple! Source: Baby momo's
3. What is the cutest part of each other?
Amber: When she smiles and acts goofy with me.
Tomo: When she laughs like a baby.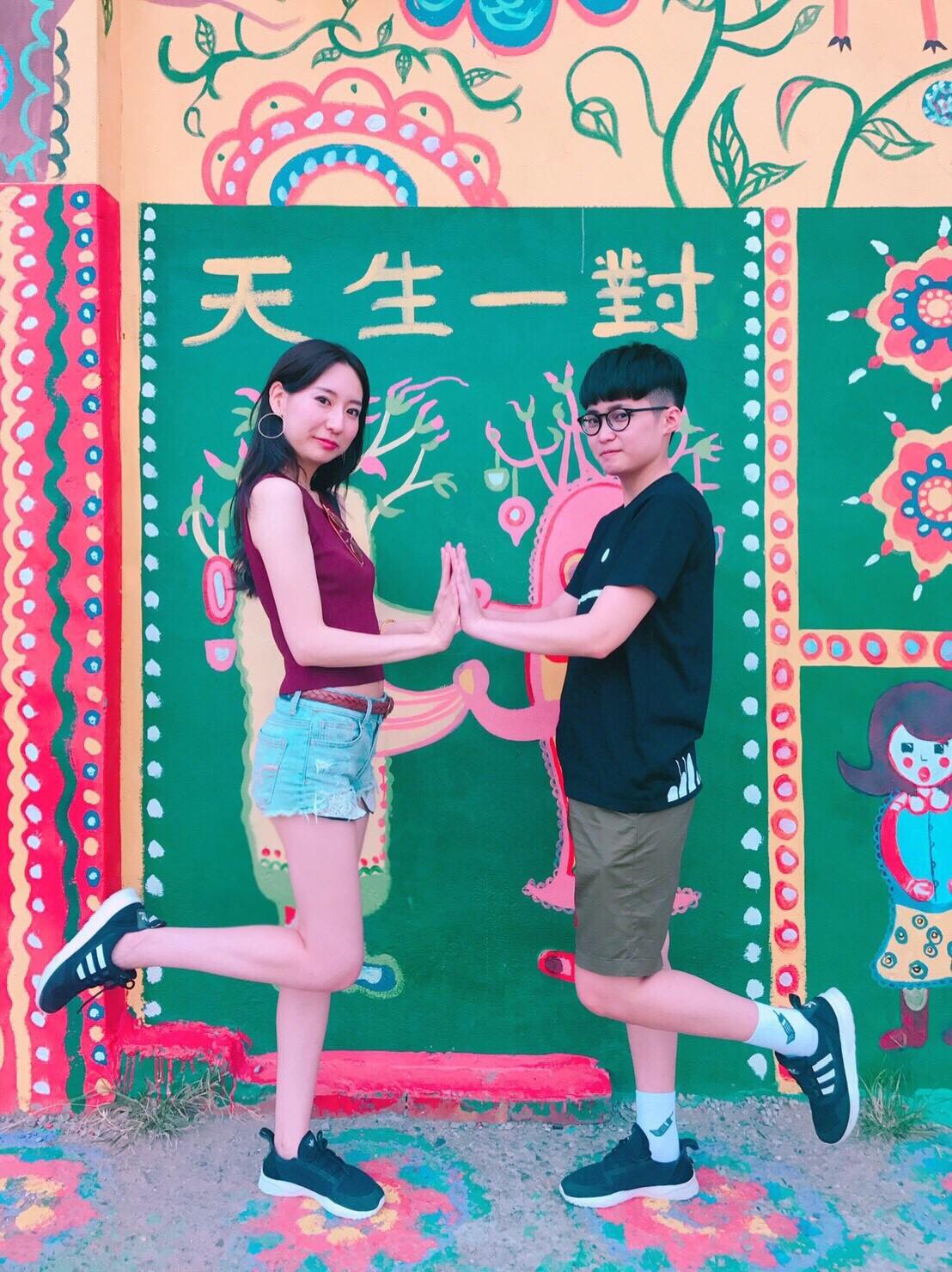 This picture is so cute with the pose and the matching sneakers! They are made for each other. / Source: Baby momo's
Where was this cute picture taken? Let's see their travel vlog from where they were traveling around Taiwan. 
Vlog - My girlfriend is in Taiwan!
4. How do you let the other know you want to have some sexy time?
No need to signal, the atmosphere is going to bring us there…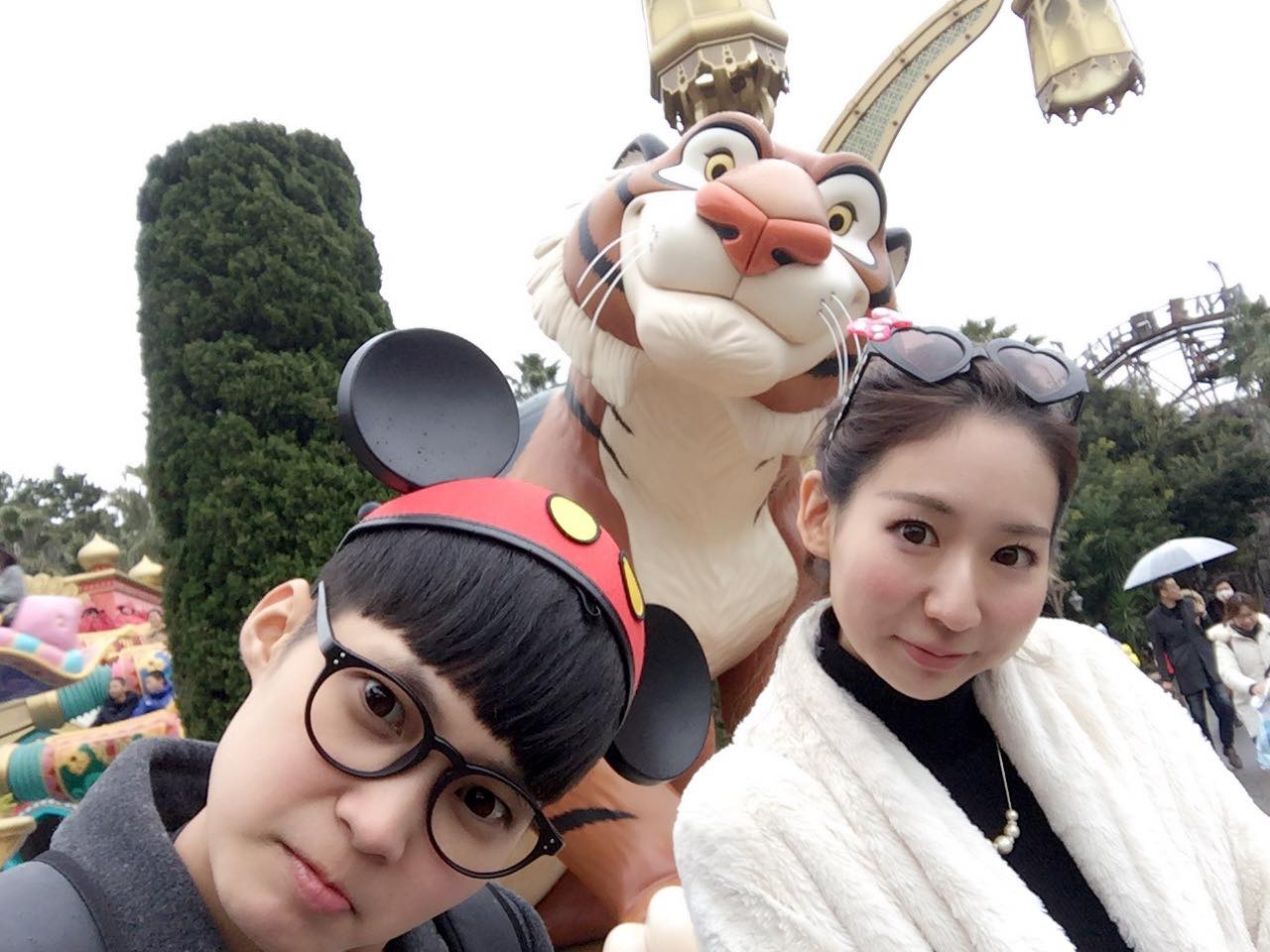 Source: Baby momo's
5. What is the most romantic thing you have done for each other? 
Amber: Tomo had to work on that day I leave Japan for Taiwan. But while I was sitting in the metro to the airport, somebody touched my cheek, and then I slowly looked up, it was Tomo standing in front of me. It was like a shooting for a Japanese series, haha.
Tomo: I like flowers a lot. We went to the flower street in Hong Kong. After returning to Taiwan, Amber found the flowers we saw together and mad a bouquet of preserved flower for me.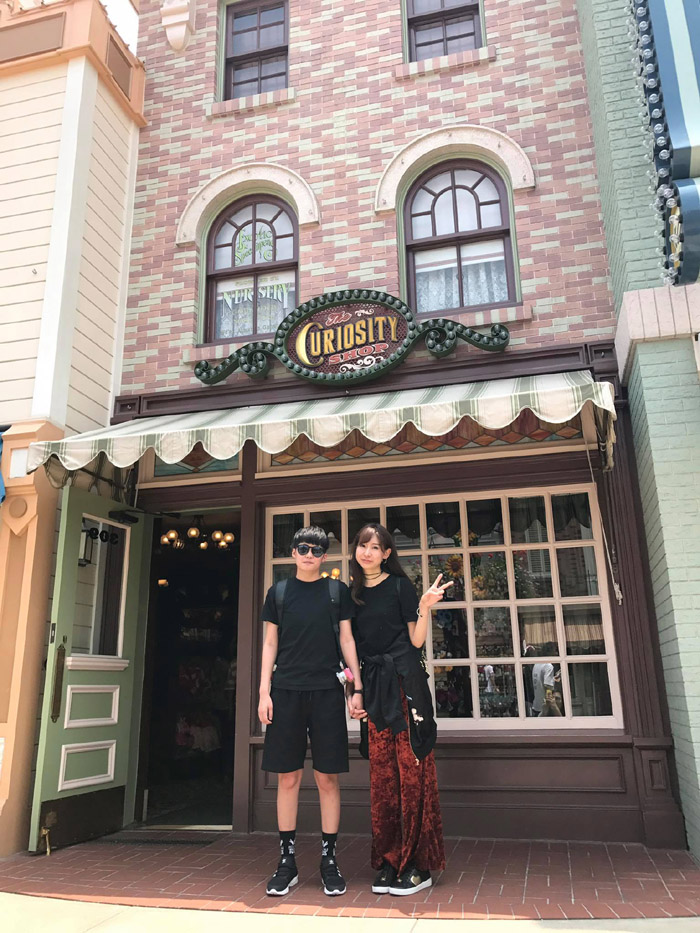 Source: Baby momo's
6. What do you fight over the most?
We have never fought. But when there is something bothering us, we are very straightforward about it.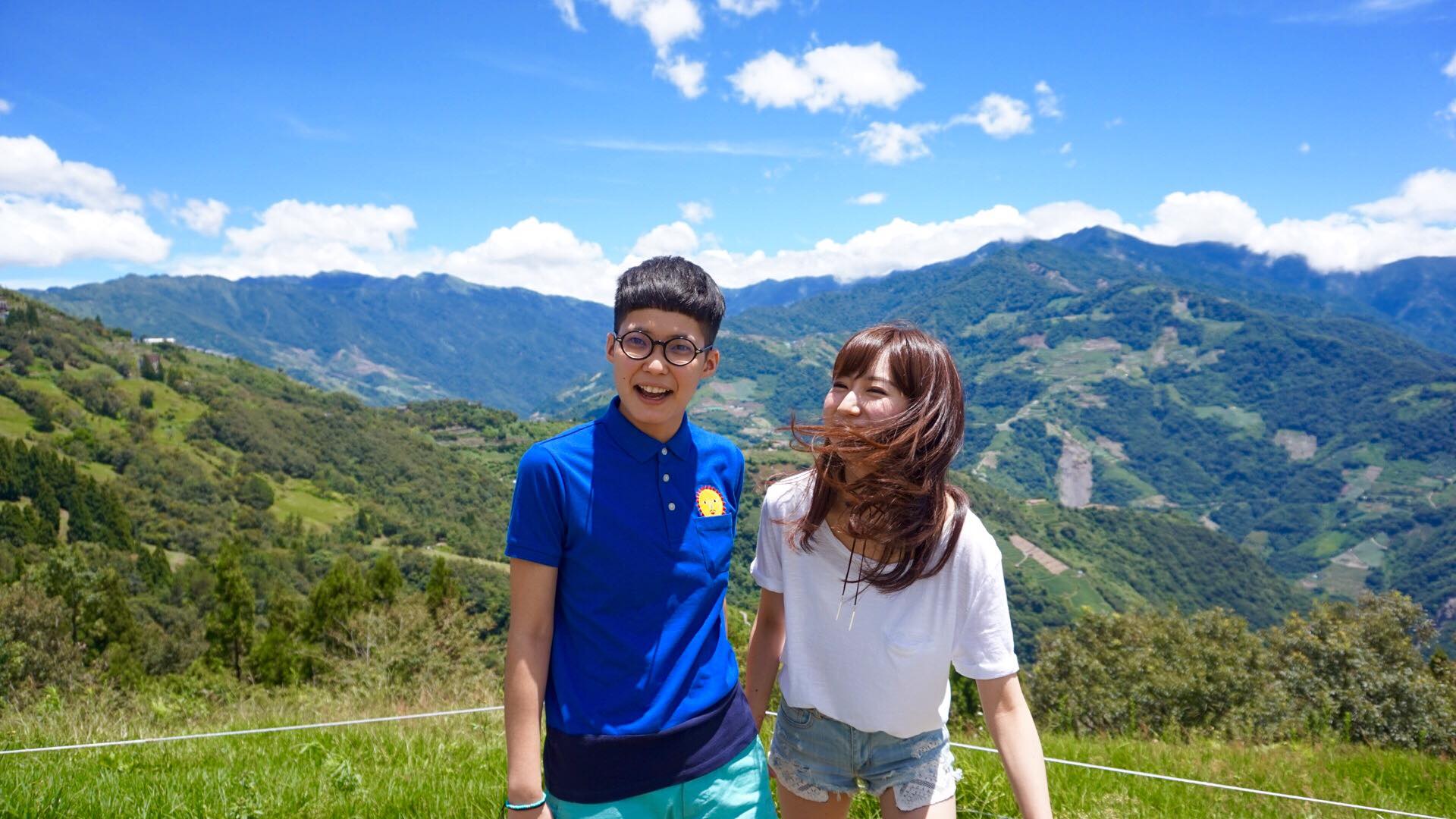 Source: Baby momo's 
7. If you have a big fight, how do you usually make up?
We have never fought. But we've discussed that if we really fight someday, we need to make up that same day!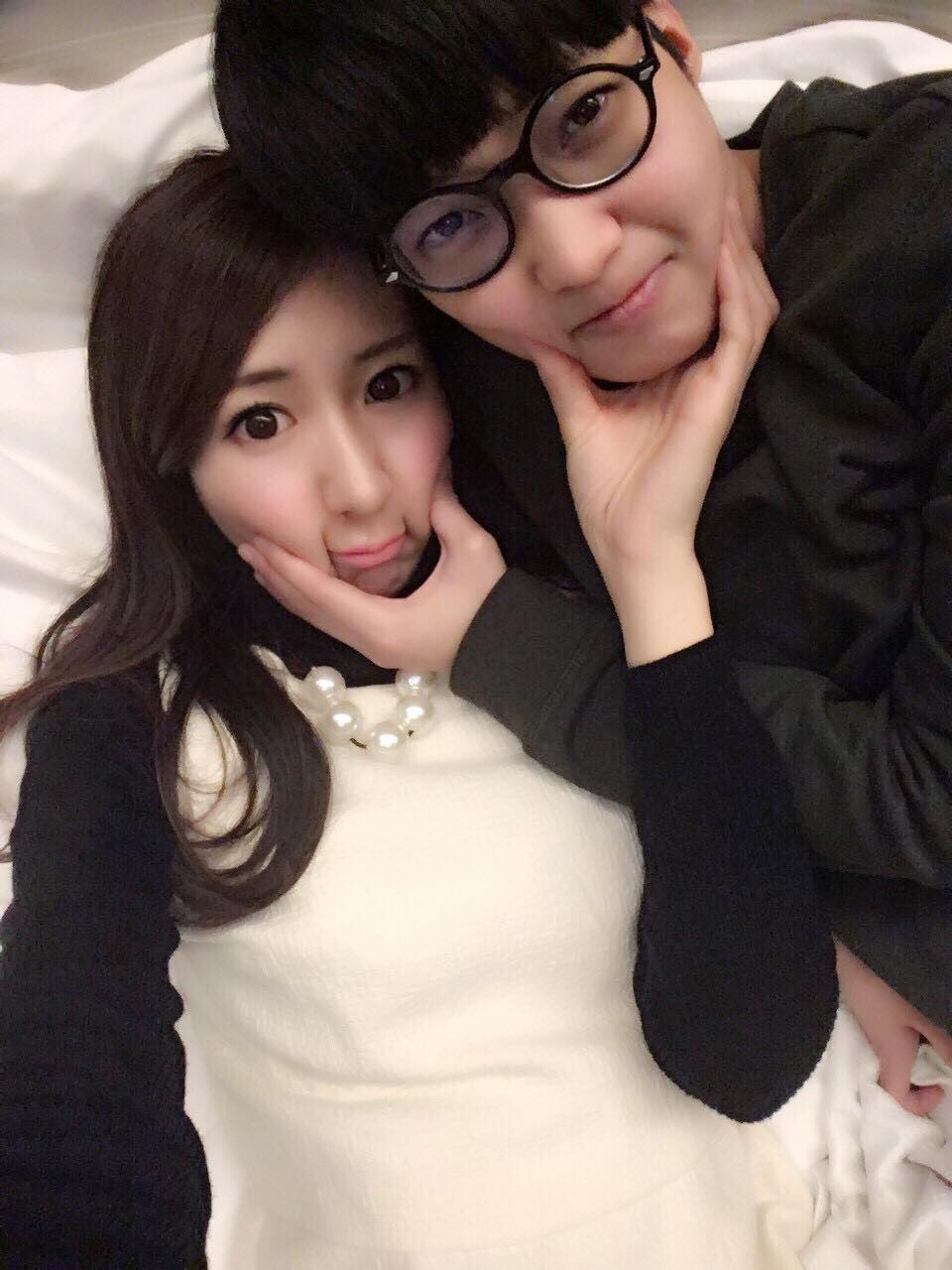 Please keep the promise to make up the same day after the fight. / Source: Baby momo's 
8. What made you start shooting videos and why are you willing to share your love story with everyone?
It doesn't matter what people say, you decide on your own happiness. It doesn't matter nationality, distance or gender, you will always face a lot of challenges. And, of course, there is going be people against you. I don't think every single person will agree with us after watching our channel. But, I hope more people will believe in themselves and be more confident and go after what they think matters after watching our video.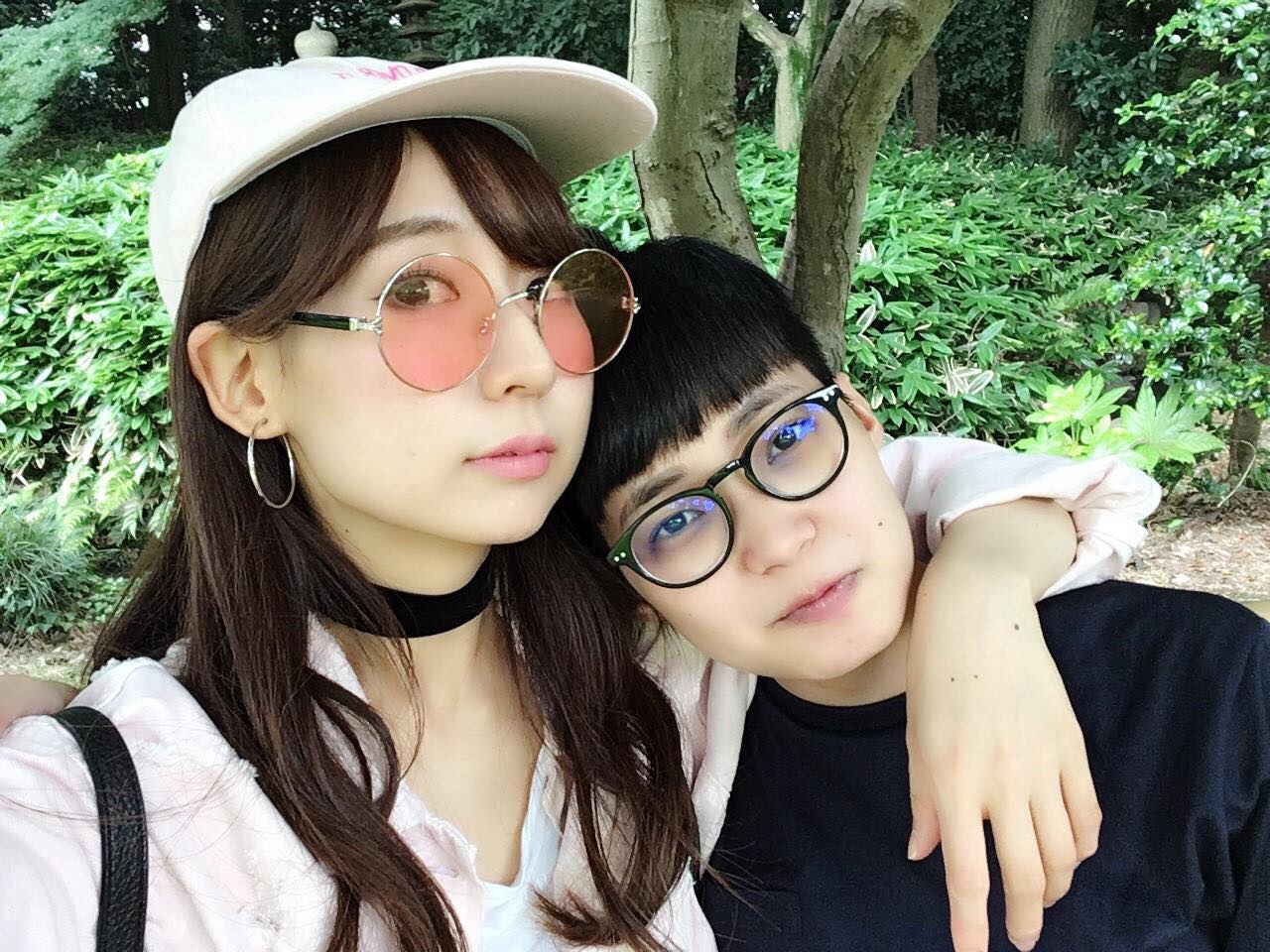 Source: Baby momo's
9. What is most important to keep a long distance relationship? 
TRUST. Trust each other, and don't make the other person insecure. We are both grateful for each other. Even though we can not see each other too often, we do not feel lonely.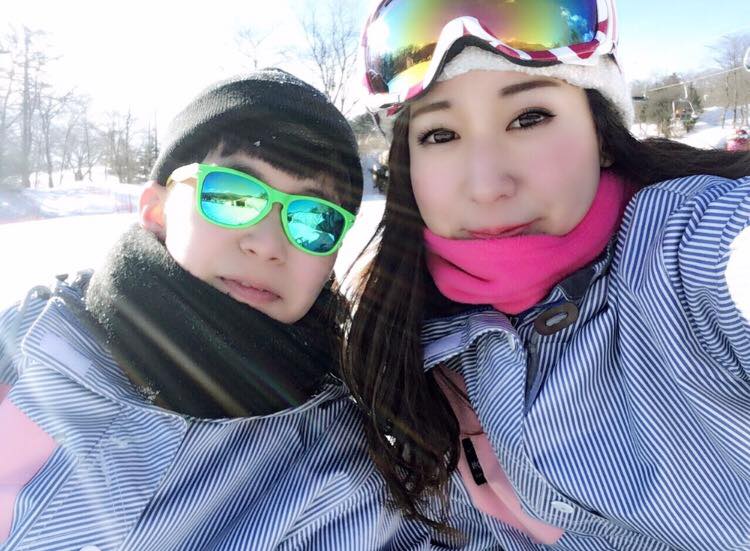 Source: Baby momo's
10. Can you give some advice to couples that are also going through a long distance relationship? 
Set goals. It doesn't matter big or small goals. Make plans for your next meet up, date, and small trips. It has to be an exact date to imagine the future. Doesn't matter if it's tomorrow or next month, we are counting down together. 
11. Something that you want to tell the other half?
Amber: Thank you for supporting me, trusting me, thank you for having me. 
Tomo: Thank you for being the first person to think about how I feel, I am so grateful to have you.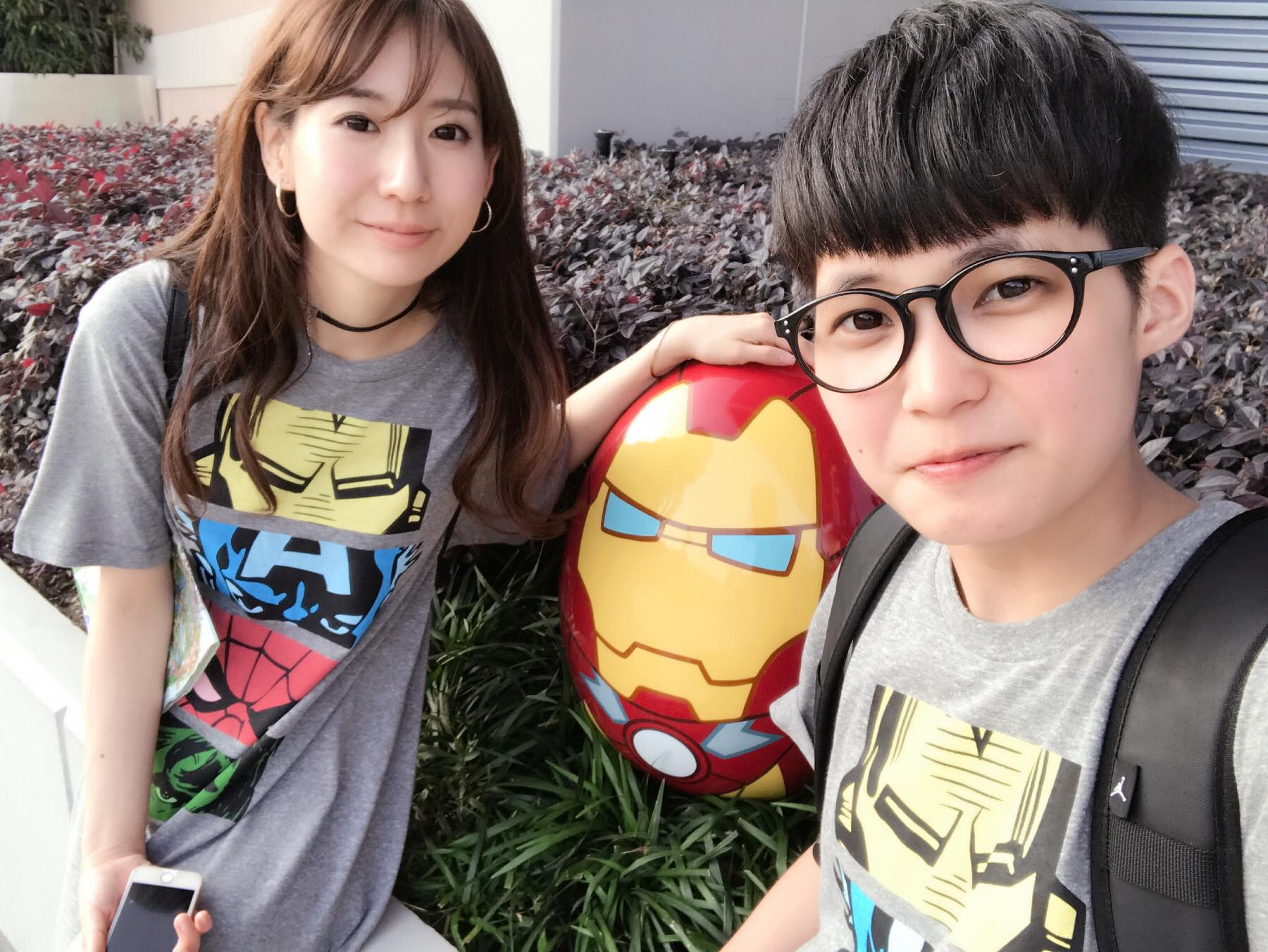 Source: Baby momo's
12. Could you give some words of encouragement to the readers on LalaTai? 
Your own happiness is in your own hands. Although there is going to be challenges, ask yourself, are you happy now? 
If yes, it doesn't matter how difficult it is between you two. All you need to know is what happiness means for the both of you and go after it.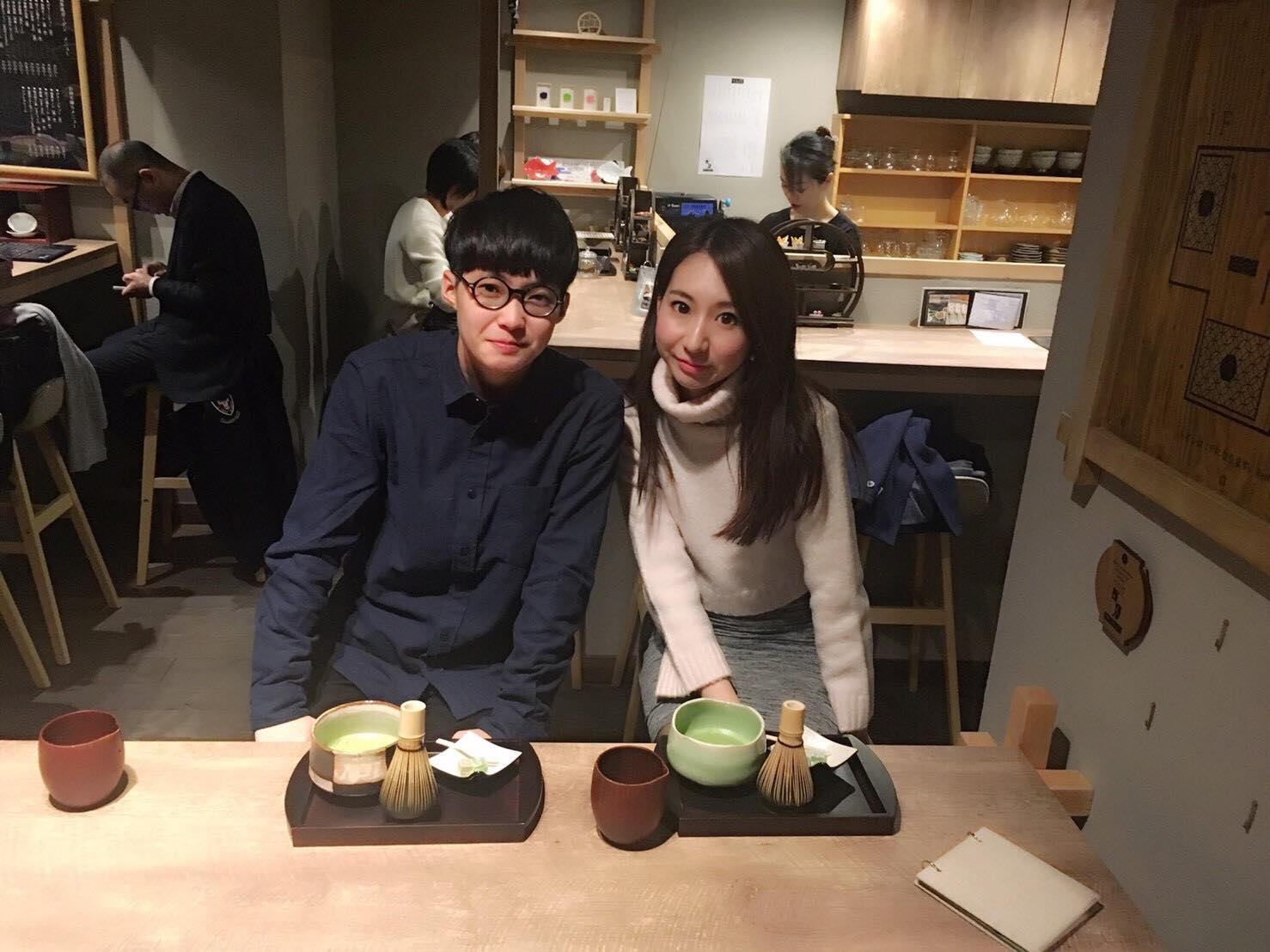 Source: Baby momo's
Japanese girlfriend tasting Taiwanese food for the first time. 
Do you love how cute they are and want to see more of them? 
Here is the link to the channel, thank me later, click here.